Must-Have Low-Budget Sex Toys With Big Value
You do know that you don't have to splurge in order to get your share of pleasure, right? If you're a bit of a noob when it comes to sex toys, you might think it's safer to only look into luxury gadgets. In fact, there are plenty of brilliant options you can try while staying well under your budget.
Affordable toys can have many functions, flawless materials, exciting potential, and many, many orgasms - and yes, we're still talking about "cheap" sex toys. Even when you're looking for a steal, you can get fabulous value for just a little dough, all the while still sticking to safe, high-quality materials. Browse this list for the best beginner-friendly choices of "cheap" sex toys.
When It's In A set, It's A STEAL
Anyone knows - if the products come in sets, it's a delicious catch. This set is a safe bet: its silicone, which means it's body-safe, easy to clean and to store, it packs an array of trifles any couple should try at least once, and it is cheap.
Essential couple's set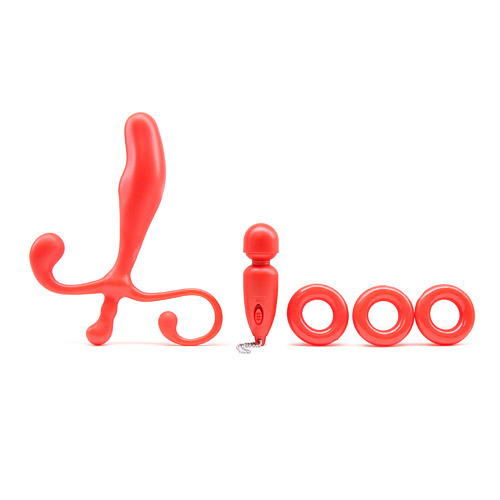 A Simple Masturbation Boost
Penis sleeves are handy upgrades for your usual masturbation session. This cheap sleeve is absolute eye candy, its inside textured ridges feel wondrous, and you can literally regulate its tightness by squeezing it with your palm.
Savanah pocket pussy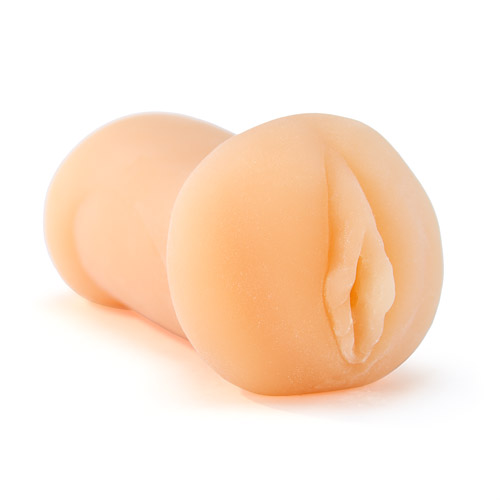 Artsy, Safe, Versatile
The first thing you have to know about glass toys – they are damn beautiful. This dong would easily pass as a piece of decor – but no, it's your magic orgasm wand. Those nubs would feel amazing against your uber-sensitive vaginal walls, and the handle is super comfy for partner's play. Glass toys are also fabulous for temperature play – learn how to mix up the degree of your pleasure in our temperature play guide right here.
Rainbow nubby wand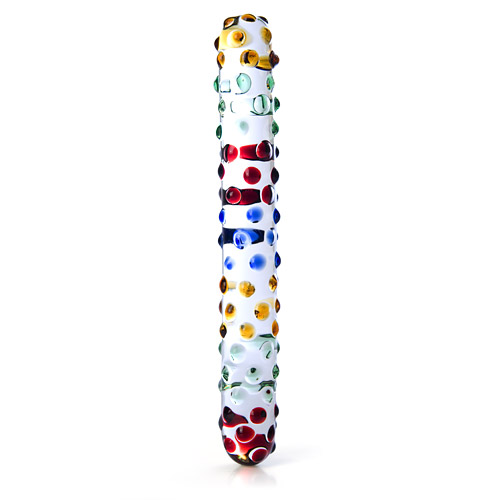 Gettin' Bigger With Less
The mechanism of this penis pump is as straightforward as it can be – it creates a vacuum around your willy, attracting more blood to it and keeping it inside, making your hard-ons as large as they can possibly be, all the while increasing sensitivity. Find out more in our pump guide. Some fancier pumps may include different systems of pumping or realistic add-ons, but for the sole purpose of a bigger dick, this cheap pump works wonderfully.
Easy start penis enlarger
Easy start penis enlarger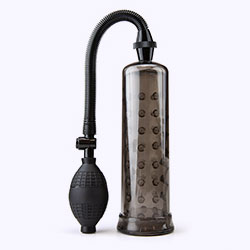 A Wiggly Choice For Your First Ride
When you think of a hands-free toy, we bet you picture something high-tech. In fact, the most awesome hands-free toy of all is gorgeous in its simplicity as a suction cup dildo – and such a sex toy is cheap! Somewhat realistic but not intimidating, made from a fun material that conveys texture very nicely, this dildo is your #1 choice for your first explosive hands-free ride. Explore all the sex positions for a suction cup willy from our guide to suction cup dildos.
Jelly realistic dildo with suction cup
Jelly realistic dildo with suction cup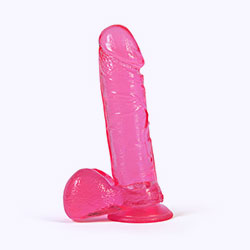 Feature-packed For An Explosive Orgasm
If you are in the mood for a toy with all the bells and whistles, but don't want to pay top dollar, you won't find a better option than this cheap but mighty rabbit vibrator. It delivers the key feature of a proper rabbit, spurring both the clit and the G-spot simultaneously. But wait – it also has an amazing array of vibration patterns, is made of soft silicone, and… drumroll, please… it's waterproof.
Ultimate Start Off For Your Bead Off
You might know a way or two to improve the orgasm, but we can guarantee you'd never guess how much a simple strand of anal beads could do. These cheap but high-quality beads are gradually sized, perfect for popping them in, one by one, to ease anal stretching. At the edge of your climax, the time will come to "bead off" – you'd pull them out while coming, and that will put yours through the roof. So bead it!
Sensuous silicone anal beads
Sensuous silicone anal beads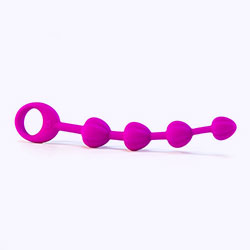 The First Gem Actually Worth The Money
Ask any expert – they'll say that your first anal plug should be quite small, tapered for easier insertion, have a thin little neck to rest comfortably in your bum and a nice base to keep it from swooping up your booty. This plug goes even further. The playful gem at the base is your ultimate teasing weapon – just picture how it would dazzle in a Doggie!
Heart me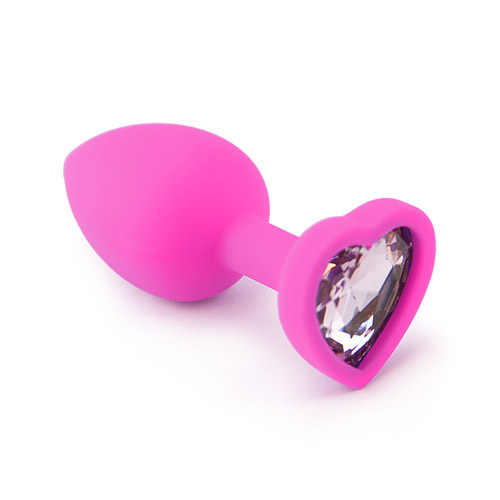 Flexible, Dedicated G-spot Hunter
When embarking on the G-spot quest, you have to have proper tools at hand. Reliable, pinpointed, curved and revved up with robust vibration for that extra zhuzh. Kind of like the Petite Treats G-spot right here. This cheap sex toy for G-spot spur allows you to go crazy with the angles you take to find that sweet spot - mind-bendingly flexible. To kill your G-spot hunting game, hop on our accurate guide to picking G-dedicated toys.
Petite Treats G-spot