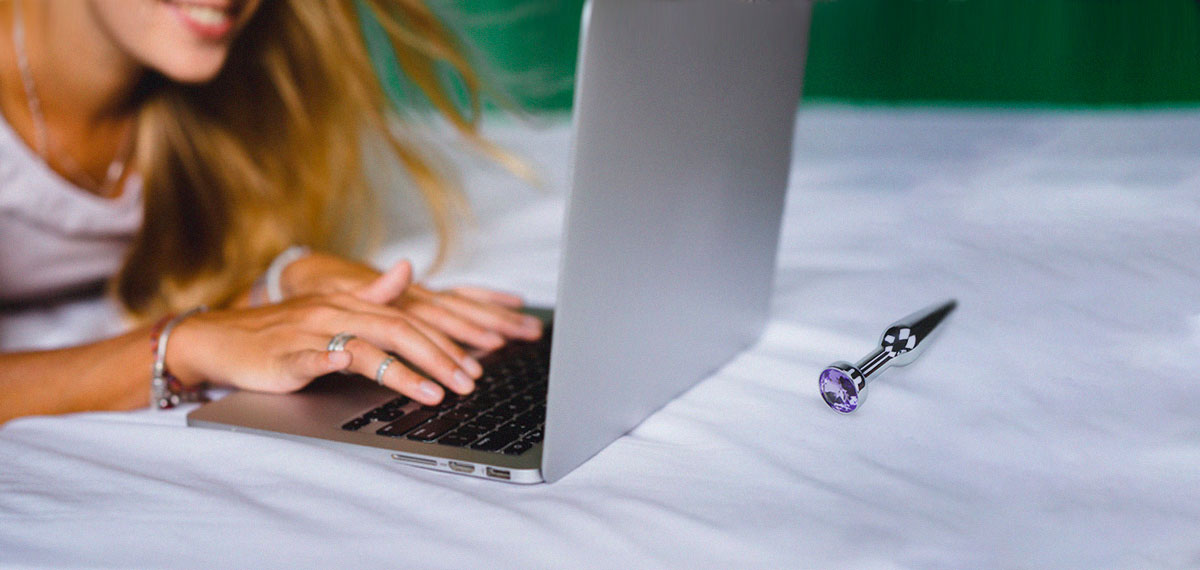 How To Choose The Best Sex Toy: 4 Burning Questions [Eden Forum Discussions' Summary]
Is there anyone who can tell which sex toys are the best? Yup, the one who'd tried them all. Thankfully, our dedicated contributors have done this job for you. We've gathered the most awesome insights to answer the 4 most popular questions people have when buying sex toys. Explore tips from experienced sex toy users and save time and money when choosing a sex toy of your dreams.
1

How To Choose An Anal Plug?
Being the creme de la creme of sex toys, butt plugs are always tricky and raise many questions. The most significant of them being - how would it feel like? In sex toys, material plays a pivotal role. Whether you are looking for a good butt plug to prepare your booty for a hot backdoor session, or want to extend the pleasure by wearing it all day long, your experience depends on the material. So which one should you choose?
Silicone butt plugs
Silicone butt plugs are, by far, top of the line, regardless of your purpose. As we can see from this discussion that included voting for the best butt plug material, 72% of people chose silicone. They are #1 choice for beginners because of how gentle and forgiving they are, making anal play 100% less intimidating. They are also #1 for backend play connoisseurs, because of how perfect they are for long term wear - being soft yet firm enough, a luxurious silicone butt plug will fill you up real nice and feel comfy for hours. Also, what's really vital for an anal toy, silicone plugs are a breeze to clean and care.
Vibro plug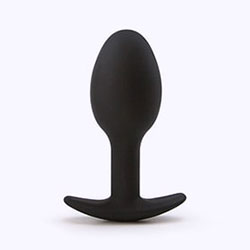 Silicone is my favorite. I love that it moves with my body; it is comfortable for long term wear and is completely sterilizable.
Glass plugs
Glass plugs, on the other hand, are absolute faves for those of our contributors who long for some delightful firmness and smoothness. The non-porous smooth surface makes these sex toys very lube-friendly - just a few drops and the baby is ready to slick and slide. Glass toys offer a huge variety of designs and shapes, so choosing a glass plug is like shopping for a piece of art. It's a win-win choice if you are looking for a combination of beautiful design, original fulfilling shape, and smoothness in one toy.
Ziggy plug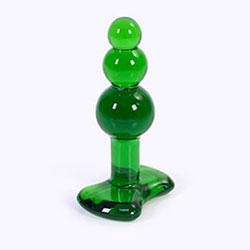 Glass is by far my favorite "hard" material. I'm a glass artist/hobbyist so I am really drawn to glass toys.
Metal butt plugs
Metal butt plugs are a top choice for those who adore temperature play and love that brutally sensuous weightiness. High-quality metal plugs are pricier, but it's money well-spent - they will last for years and never let you down.
Heavy metal pacifier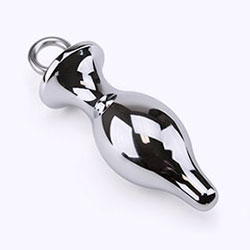 If you want the best in comfort, durability, potential for long-term wear and overall safety, one of metal plugs is perhaps the best choice.
2

What Vibrator Function Is Better: Rotating Or Thrusting?
Once thrusting and rotating vibrators have entered the sex toy market, there was no going back. Better than realistic sensations, mind-boggling functions and mostly hands-free operation - what's not to love? But how one can choose between the two vibrator functions' types? That's when you call upon our forum members.
Thrusting vibrators
Thrusting vibrators are the sweetest cup of tea for those who love the caresses of a penetrating penis. The "motion of the ocean" is replicated admirably, so all you have to do is lay back and relax. Our contributors also point out that it's super fun having your hands free during a solo session - while your sexy bits are being caressed by a dedicated toy, you can play around with all of the other hot spots on your body.
Thrill

When I'm really looking for penetration and don't want to do the "work" - it's amazing!
Rotating vibrators
Rotating vibrators might lack some in robust power, but our forum members believe that they deliver the most sensual intimate massage you can ever imagine. Deep circular motions stimulate every inch of your inner walls, working on the G-spot, sending you through the roof in mere minutes.
Eden wild bunny with rotating beads
Eden wild bunny with rotating beads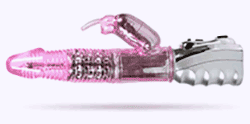 I prefer the rotation. I can feel even the most subtle of movement inside, and I love it!
If you are still not sure what function is better for your pleasure, pick a rabbit supporting both functions and see what gets you off more. Or dive in this discussion to find other brilliant ideas from real people.
Eden thrusting butterfly vibrator
Eden thrusting butterfly vibrator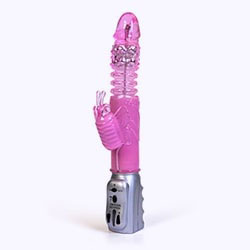 I love having it thrust and rotate! I especially love a "triple" threat, with the "rabbit" clit tickler. MMMMMM...
3

How To Pick The Best Cock Ring For You?
Our community simply can't get enough of cock rings - for solo games, for couple session or for building your own custom sex toys - these simple bands of joy are good for any purpose. Simple penis rings can make a man the best lover by holding his erection hard and strong, vibrating cock rings boost his sex stamina and tease her clit to outstanding stimulation - the ring is truly a couple's best friend.
Plain silicone cock rings
Plain silicone cock rings are deeply loved by our contributors. They couldn't be simpler - yet they couldn't be more functional. Elastic, stretchy bands hug the penis around the base, hold the blood flow inside the shaft and make the hard-on last for as long as you want.
Donuts – ring set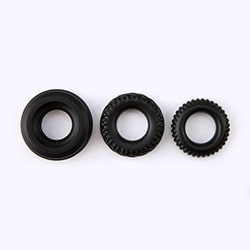 My husband and I love our cock ring soooo much! Definitely try one - I promise you wont be disappointed!
Vibrating rings
Vibrating rings are a necessity for couples who strive to close the orgasm gap and/or aim for a simultaneous climax. The power of the teeny vibrating bullet is quite enough to speed up her explosion, while the ring itself delays his finish - that's what our forum members call a win-win - this discussion proves it.
Rendezvous love ring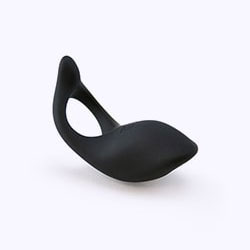 It will spice any situation up and I love the fact that I can basically turn myself into a human vibrator!
4

What Glass Sex Toy Texture Is The Best?
Are you on the prowl for a full gamma of orgasmic sensations from one sex toy? Eden's contributors believe that textured glass beauties are an absolute must-have for anyone who likes to feel more, to experience saturated inner massage and simply have a soft spot for beautiful things. But is there a glass dildo texture that beats the other?
Swirled textured dildos
Swirled textured dildos are top of the game if you want your G-spot treated really good. Over 65% of our contributors vote for swirled glass wand being the most gorgeous - and shortest - way for a bursting O. The rich texture all around the shaft feels pronounced and very sensual, massing you inside all around. Sounds awesome, huh?
Pink swirl G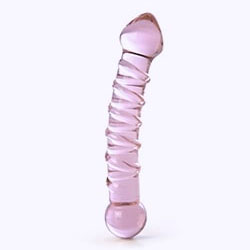 I love swirled and ribbed textures on my glass toys! Feels awesome!
Nubbed textured dildos
Nubbed textured dildos are unsurpassed when it comes to delivering intense stimulation. Precise spur, good pressure, classic massage design - these bumpy glass wands are impeccable if you're looking for a vaginal massage to die for.
Deep water G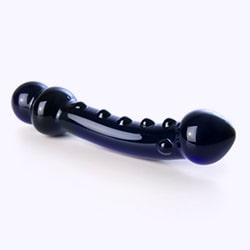 Bumps as long as they cover the toy, those are my favorite.
Double-sided textured dildos
Double-sided textured dildos are a solution we've been waiting for. Multidimensional intense stimulation guarantees an orgasmic roller-coaster - just don't forget to swap between the shafts. Those of our contributors who value functionality as high as a quality bet on double-sided dildos. With such a buffet of textures, you're ought to work out any anti-orgasmic kink.
Royal duet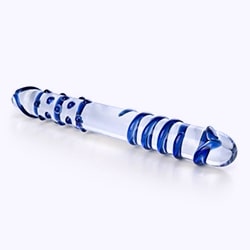 I prefer a variety. Mixing it and changing up the shafts is what keeps things interesting.
Summary: Before choosing a sex toy, think hard about how you are going to use it. Different types of toys will suit best different purposes, and our forum members know all the best combinations. When all else fails, pay attention to quality - it never fails - and keep on reading our insightful discussions. The time you'll spend will be an investment in the happiest sex life you can even have.