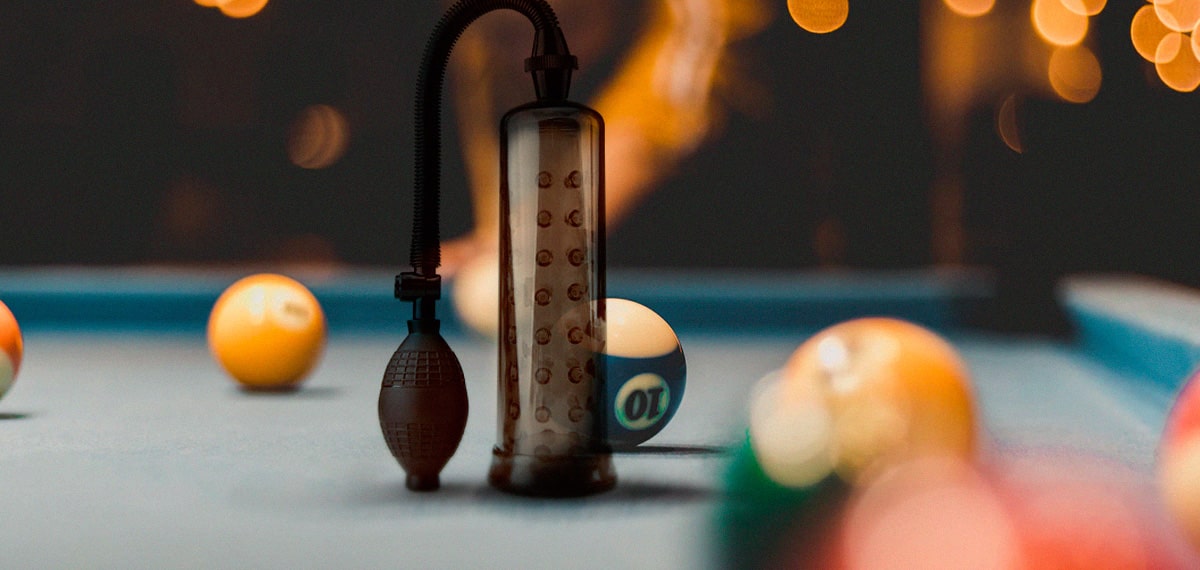 How To Get A Bigger Penis: The Best Penis Enlargement Tips
Let's face it - size matters. You know you want that little confidence boost by knowing you're bigger than anything she'd ever experienced. Grant your partner with many more inches of pleasure with enhanced girth and length - just in mere minutes. Follow these simple tricks to make your penis bigger and become a legendary lover.
1

Pump Your Dick To Big And Thick
These fun gadgets have myriads of benefits for men - and not only for the means of a larger dick, but also intimate health. By creating increased blood flow in your penis, the toy delivers stronger and longer-lasting erections, perking up your sensitivity. It's also a brilliant and effective ED treatment, which is a plus. The most important thing is - immediately after use your penis will get bigger. Regular pumping can result in a stable, long-lasting erection, so find out more about vacuum pumps in our guide!
Easy start penis enlarger
Easy start penis enlarger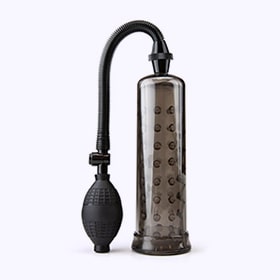 You can use the toy often, but remember to take breaks between sessions. Don't pump continuously for more than 15 minutes.
2

Put A Ring On For Bigger Ding-Dong
While penis pumps rush the blood into the penis, cock rings detain it inside. Just try pinching your finger and holding it tight - you'll see how it gets slightly engorged. The same effect has a love ring slipped over the base of your penis - it makes it larger. Aside from making your dick bigger, these cock loops also increase your sex stamina, helping you last much longer and bring your lover many wondrous orgasms at once. Find out more about how to choose a perfect penis loop for your needs in our extensive guide.
3

Penis Extension For More Attention
Made from life-like, silky materials, penis extensions are an instant boost for your penis size. A simple stretchy sleeve with an extra tip can make you as big as you want - no limitations. Some versions have more girth, making your member not only longer but thicker, too. These toys are magnificent for when you want to impress your partner with an exxxtra larger dick and bring more, more, more pleasure. Hop on our guide to learn how to choose an extender you need.
Xtra joy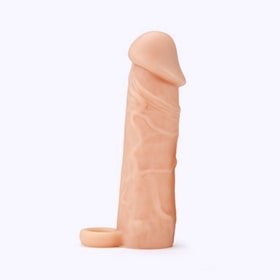 Opt for penis extenders with exciting textures or even a realistic mold - those will enrich your lover's sensations by a hundredfold, bringing them through the roof.
4

Prostate Massage For An O! Mirage
Yes, pushing the buttons in the back raises the levers in the front. A proper prostate massage stimulates the fabled pudendal nerve - our one big orgasm line that wires the pelvic floor. An ergonomically curved prostate massager will hunt down your P-spot and aim right at it, aggravating the blood flow and sending your erection into full bloom. Try getting naughty while having a wearable prostate massager inside - you'll have your hard-ons much harder and steadier than usual, and the feeling of delight will be much ampler.
Whizzo
5

C-shaped Vibe You Can Imbibe
Many women claim that a longer penis is not as fun as a thicker dick. To make your penis larger, but where it really matters for her, bet on C-shaped couple's vibrators. They don't substantially add inches to your manhood, but one part of that "C" shape goes inside of her, creating a super snug fit with every thrust. With an ergonomic vibe like that, it feels much thicker for her and ultra tight for you - a clear win-win.
Unity g-spot and clitoral vibrator
Unity g-spot and clitoral vibrator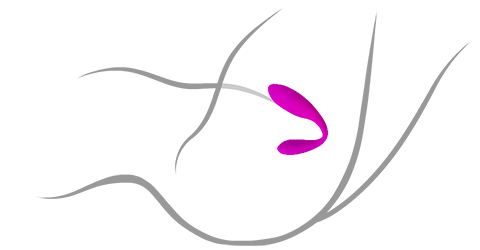 6

Anal Plug For A Tight Snug
Another clever way to create a sensation of a larger penis is to opt for a butt plug. Let's set aside the fact that a both-side stimulation is already an orgasmic explosion for her - although it's a fine point. A butt plug inside her bum will give her a very full feel, and with you thrusting along it would feel like she rides the biggest dick of all.
Heart me