A ton of new products hit our shelves in the last week! Are you curious about which ones?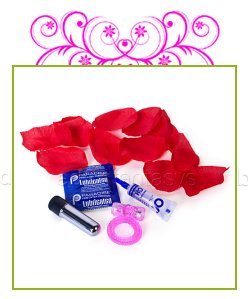 Planning a vacation or a getaway this summer? Evolved has you covered! We're now carrying the
Travel's Romance Collection Kit
which is a collecting of small and discreet items to make your travel fun. The kit comes with a waterproof vibrator, some lubricant, a romance-enhancing vibrating ring, a condom, and rose petals. All you need for a fun, sexy night in a little, discreet tube!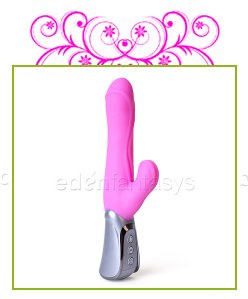 You can now purchase the
Petite Couture Ecstasy
rabbit vibrator from California Exotics! This silicone vibrator includes vibrations and rotations meant to be strong and quiet. This rabbit vibrator has been receiving some good reviews with
red delicious
saying "This amazing rabbit vibe is the perfect addition to anyone's collection. It's pink, it's powerful, and it has tons of options ranging from vibrations to rotations so that every time you use it, you can try something different. So if you want to enter into a world of ecstasy and create your own fantasy, this is definitely the toy for you!"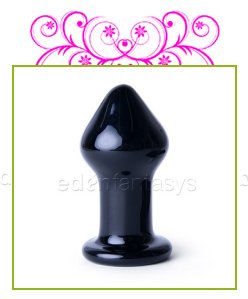 We released the new Sasha Grey plugs this week! Not just one – but three! This makes it so you can choose the size that is perfect for your body and experience level. We now have the
small
,
medium
, and the
large
available for purchase! Made out of glass, all three of these plugs are made to please and come in a classy black box. All three of the plugs are receiving good reviews that praise the features of these toys.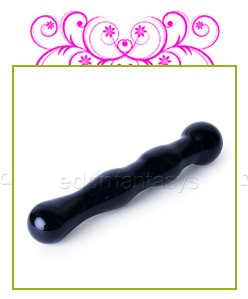 Is that not enough Sasha Grey for you? Well, if not, we also released the
Sasha Grey Swell Wand
this week! This long, slender dildo is made from Pyrex glass and includes a wavy texture for continued pleasure. It has received great reviews from you guys with
Laurel
saying "Swell is a sophisticated, sleek addition to the Sasha Grey Signature toy collection. It appears to embody the very image of Sasha — dark, mysterious, curvy and sleek. It's an excellent choice for anyone in the market for a glass piece and who appreciates the low-key sophistication of black glass."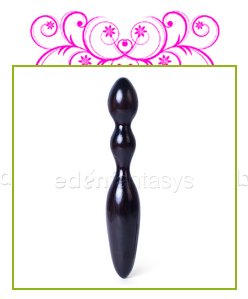 Interested in a environmentally-friend ly, wooden dildo from Nob Essence? Well, we just started carrying the
Delve Wand
this week! This double-ended dildo is made from wood, but it's finished over with a smooth, velvety finish for easy insertion and use. Each end of this double-dildo provides an interesting and unique sensation intended for pleasure for your body. Get eco-friendly with your sex life!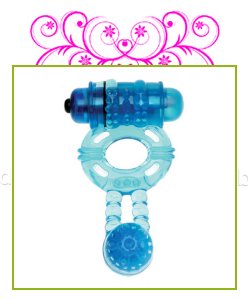 Shots Media is bringing some new fun to your couple's play with these two new cock rings: the
Super Enjoyable Vibrating Ring
and the
Super Twin Vibe Ring
. Both rings are made from TPR Silicone and come in multiple color varieties. The rings are very stretchy, and the batteries can be changed for lots of reusable fun.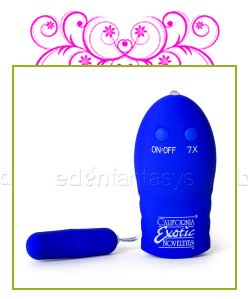 We have a neat, new bullet vibrator available for purchase as well. The
Power Play 7 Function Slimline Bullet
is a neat, new California Exotics plastic bullet. It comes in both a vivid pink and a vivid blue, and it takes three AAA batteries to run this waterproof toy.
Daniel & Brittany
say "The 7-function Power Play Slim Line is indeed an excellent toy. Used alone or with a partner it's sure to excite for hours and deliver thrills and chills all through you."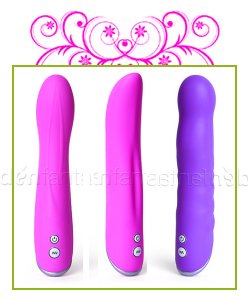 We also are now carrying the new L'Amour Primium Tryst Vibrators. We are carrying
Tryst 1
,
Tryst 2
, and
Tryst 3
. All of these new vibrators are traditional-looking vibrators that are made from silicone, are waterproof, and include multiple speed functions to choose from. These interestingly-shaped vibrators are getting good reviews from you guys as well!

Along with all of these great releases, we also have some other products that hit the shelves this week. The
Nobessence Fling
is now available in brown wood, caramel wood, and burgundy wood color choices. The
Bad Boy Leash
is now available in a brown leather color as well. We also are now carrying the
My Mini-Miracle Massager attachment
too. The
BNaughty Unleashed Bullet
is now available in black too! In case you're in need of some lubrication, we're also now carrying the
ID Him Lubricating Unscented Cream
.

A lot of our various
EdenLink
companies announced upcoming releases this week. These items can't be purchased just yet, but you can add them to your wishlist and keep an eye out for when we do start carrying them. Fleshlight announced the
Fleshlight Pure
, and Sportsheets announced the
Blush XOXO
paddle. California Exotics announced their new
Divine Scintillation
wand massager, and Evolved posted their two new cleaners:
Smart Cleaner Foaming
and
Smart Cleaner Misting
. Pipedream also announced their
Neon Luv Touch Lipstick Vibe
.
Which of these products interest you the most?