Would you like to check out some of the new items to have hit the shelves this week? Here's the thread that will let you know them all!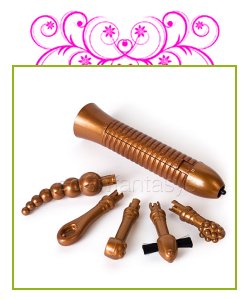 If you are in the mood to try one of the "cult classic" vibrators, we now are offering the
Eroscillator 2 Top Deluxe
version of the Eroscillator! Including more attachments and with a larger range of power, the Eroscillator has gained the recommend of Dr. Ruth.
-
35% more power than the Plus version
-
Includes DVDs from Dr. Ruth
-
Includes 5 attachments
-
Plugs in for optimal strength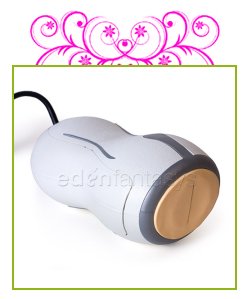 Would you rather go innovative and "modern" rather than the well-loved Eroscillator? We're also now carrying the
RealTouch Interactive Sex Device for Men
! This is the world's first interactive sex device for men, and as you watch the DVD on the screen, the RealTouch takes the feedback and mimics the action on the screen. How awesome is that?
-
Compatible with Windows computers
-
Includes extra videos, VOD minutes, and lubricant
-
Internal lube feature keeps the toy automatically lubricated during use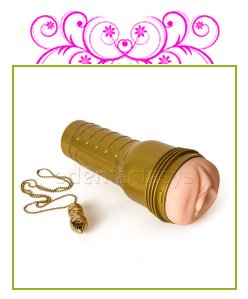 If the Pirates movies really caught your eye, these new male masturbators will further enhance your pleasure! We're now carrying three new Fleshlights that are Pirates themed:
Fleshlight Girls: Stoya Edition
,
Fleshlight Girls: Jesse Jane Edition
, and
Fleshlight Girls: Riley Steele
. Each Fleshlight comes specially-decorated for Pirates and includes a Pirates-themed vibrating bullet as well!
-
Each Fleshlight has a different signature texture
-
The vibrating bullet is Pirates-themed and comes on a chain
-
Each Fleshlight is signed by the star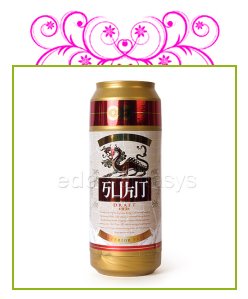 Do you prefer your Fleshlight to be small, compact, and discreet? We're now carrying two of the new Sex-In-A-Can Fleshlights:
Fleshlight Odoyles Stout
and
Fleshlight Sukit Draft
. For those that prefer a tighter fit, a smaller Fleshlight, or just something more "discreet", the Sex-in-A-Can line can help.
-
Made with a small, discreet design
-
Includes a sample of lubricant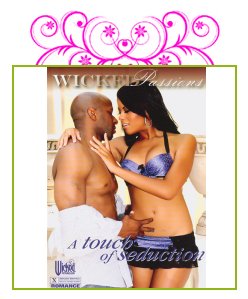 Looking for new DVDs to add to your collection? I hope so because we just started carrying quite a few new DVDs that you could certainly enjoy:
Appetite For Love
,
A Touch of Seduction
,
Getting Away from It All
,
Heart Strings
,
Playgirl: At the Theater
, and
Just Over 18: Volume 2
! Lots of new movies to check out!
In case you are looking for some of the other items we started to carry this week, you can check into the
Nice Nuggets Male Comfort Lotion
and the
Wet Synergy Warming
lubricant.
FunFactory has you covered with the new items that they have announced! These items are available for purchase quite yet, but you can add them to your wishlist, and you'll know when they become available! From FunFactory, they announced
Satin Moi-Relaxant
massage oil,
Sensual Warming Gel
,
Orchid Massage Candle
,
Kissable Powder
, and
Colore Moi Kissable Body Paint
.
California Exotics announced some new products as well! You can check out:
My Mini-Miracle Massager
,
EZ-Bend Bounding Bunny
,
Beaded Probe
,
Mr. Just Right Super Seven
,
Mr. Just Right Elite Eight
,
Sex on the Go: Power Ring
,
Sex on the Go: Mini Bullet
,
Sex on the Go: Lubricated Intimate Wipes
,
Sex on the Go: Desensitizing Wipes for Him
, and
Sex on the Go: Arousal Wipes for Her
.
What one of our now-available-for-purc hase items are you looking for?