Great lollipop but thats it!
The Good Head Sucker is an amazing tasting lollipop. I feel it is best used as a gag gift or gifts at a bridal shower. This product is suppose to help control your gag reflex and create a numbing sensation, however I did not find this to be true.
Published:
Pros:
Great taste, Multiple flavors
Cons:
I did not recieve any numbing feeling
Use
The Good Head Sucker is best used as a gag gift or even given away as a bridal shower gift. It can be used by both men and women. You can use this sucker before, during or after oral sex. The packaging claims to help control gag reflexes and give a numbing sensation. However, I did not find that to be true.
Ingredients
This sucker is made from sugar, glucose syrup, natural and artificial flavors, lactic acid and red 40 (CI 16035).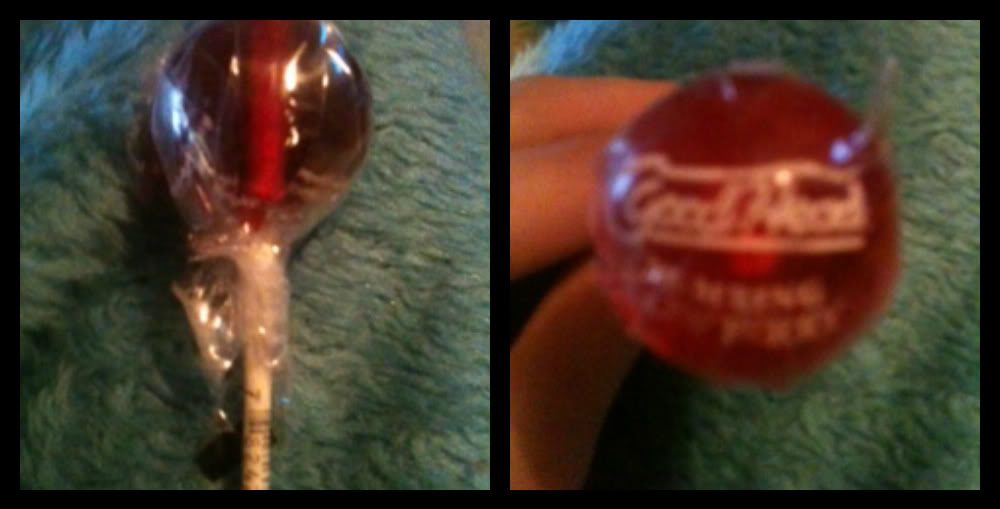 Texture / Consistency / Thickness / Viscosity
This sucker is a hard candy just like any other lollipop. It is not sticky inside your mouth, but does stick to your skin and other items if you place it down. If you happen to get this on your skin, you can wash it away with water. It is about a inch in diameter which will make it hard to suck on if you have a smaller mouth. However, the sucker lasts a long time and could be used multiple times if you want to.
Taste / Aroma
The Good Head Sucker is available in four flavors. There is sour apple, cinnamon, blueberry and berry. I was assigned the berry to review. The sucker tastes like any yummy, strawberry flavored lollipop. I was quite surprised with the taste and very pleased to be honest. The taste alone makes me want a hidden stash of these suckers just for my own enjoyment.
The scent is not strong and barely smells like anything. There is a very light berry scent that is almost impossible to pick up on.
Performance
I did not recieve much of a numbing sensation from the sucker. It is fairly sticky if you stick the sucker to your skin but easily washes away with water. I really enjoyed the taste but was a little upset that it did not help with numbing or help control my gag reflexs. I personally feel this is like any average, every day lollipop with "dirty" packaging. This may be best to give as a gag gift for that reason alone.
Packaging
The packaging for the sucker is minimal but contains all the information you would want to know. It arrives in a cardboard package with a plastic cut out. To open the packaging to remove the sucker, simply pull the back piece of cardboard apart from the front. There is a glue-like substance holding the cardboard together. This glue-like substance allows the packaging to be resealed after opening it. The sucker its self is wrapped in plastic just like any other lollipop.
Front and back of packaging-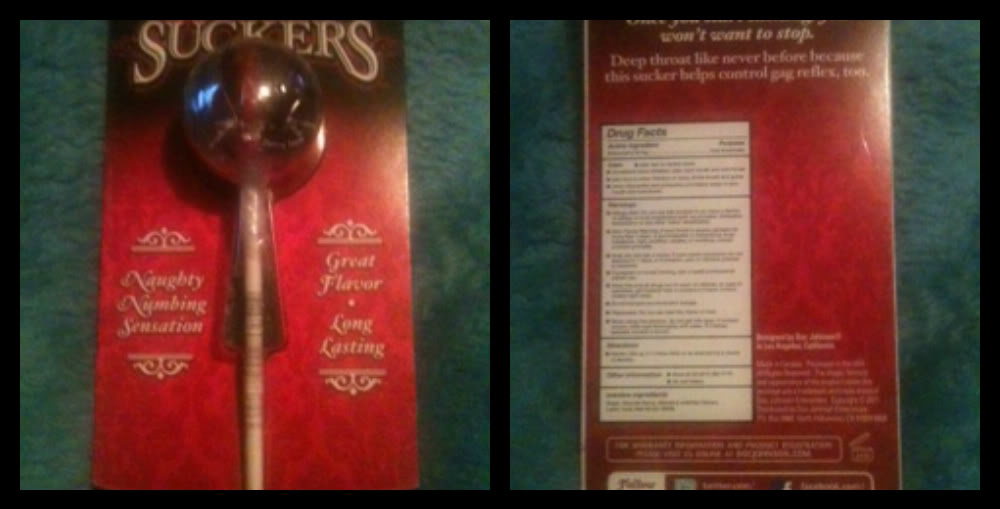 The packaging is not very discreet. The plastic covering the sucker says "Good Head, Numbing Blow Berry" along the top. The cardboard that holds the sucker says "Good Head" in large letters. It also says "Naughty Numbing Sensation". If you leave this packaging out, people will pick up on what the sucker is. However the sucker is good for travel because of it's small size. It can easily fit in a purse or even your pocket.
This product was provided free of charge to the reviewer. This review is in compliance with the FTC guidelines.

Thank you for viewing
Good head sucker
– candy review page!