A rockin' good time in the ass!
Overall, this is a great design. It feels great and the transfer of vibration through the wall of your anus to finger or dick inserted inside adds to the pleasure. Make sure the seal is tight and waterproof, otherwise you could end up with a short-lived toy, or an abrupt ending to your fun.
Published:
Pros:
Great vibrating plug to use during intercourse
Cons:
Poor design for the base seal, slightly less than desired vibration strength
This was a great experience! When it arrived, it seemed a little larger than the photos, but the fact that it vibrates and is covered in a soft, silicone-like cover, this looked like a fun time for the ass! It's very basic, with just a few buttons built into the cover. However, the cover is the biggest flaw this toy has. Getting the cover off to insert the batteries isn't too bad, but getting the cover to re-seat properly was a huge pain. In fact, that process probably took five minutes by itself! (Unfortunately, we found out later on that it wasn't closed perfectly, and since we were using it in the shower, enough water got inside to kill it :-( . So, with only a single use, our experience is somewhat limited.
Inserting the toy was slow and steady. It's flared just wide enough to require a nice and loose ass (obtained through a little foreplay, in our case, using a couple fingers and plenty of lube). The tip is perfectly rounded to start its way in, and then go nice and easy until it gets all the way in. We enjoy anal play, but are far from "advanced" anal players... so typically our toys are under 2" in diameter. The flare holds the vibe in place perfectly, keeping the vibrator right where you want it. Once it's in, the button is presented front and center on your asshole. The single button does exactly what you'd expect - hold to turn on, press repeatedly to cycle through the vibration patterns, and then hold to power off. Pretty simple to use, which is great since it allows you to get to what you are after quickly. The vibrations the plug generates are pretty decent. I wouldn't compare it with any of the other toys we use, and when you add in the silicone-like skin, it's not as strong as we'd like, but it does the job. What we enjoyed the most, was the incredible feeling inside the ass, as well as the feeling that transfers through the wall of the anus and envelops his dick during sex. It was definitely a great feeling!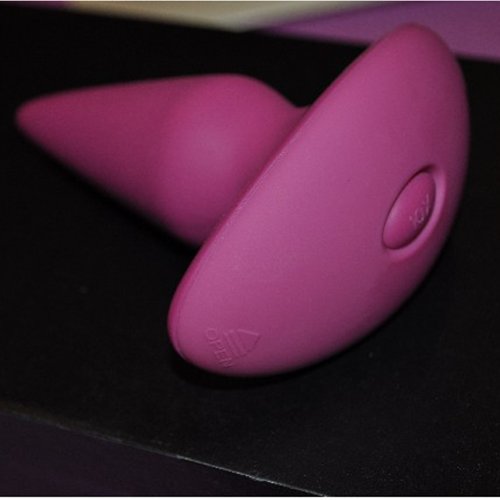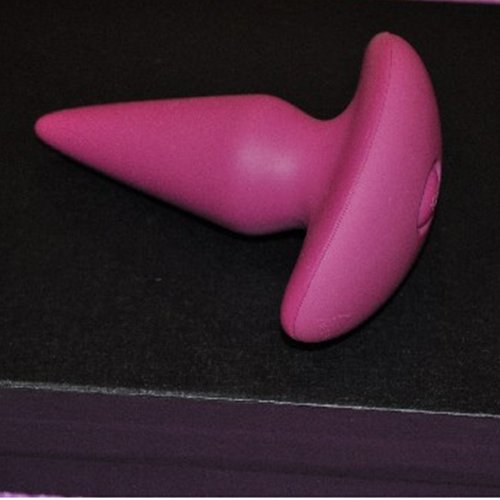 Removing it was slightly more of a task than inserting (probably because of the buildup to using it), but again, slow and easy and it went fine. Cleanup, thanks to the material, is pretty quick and easy. There aren't any seams on the plug, but the cover has a fine seam around the entire base. This could be a tough spot to clean (or in our case, a tough place to keep closed and thus watertight). Because of the poorly sealing design, we were really disappointed in this toy. It feels and vibrates great, but the design is lacking. I'm pretty sure I'm going to send it back to be replaced, and perhaps it was just a bad unit. We'll see.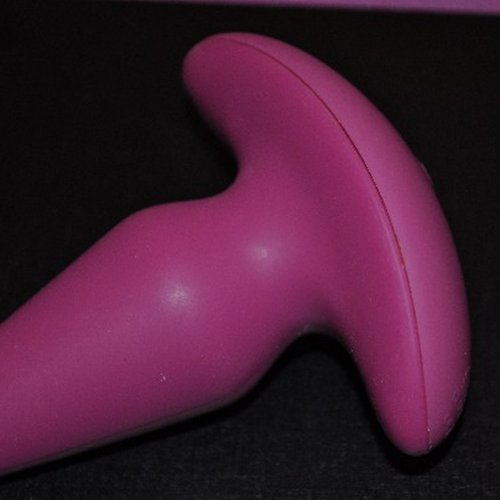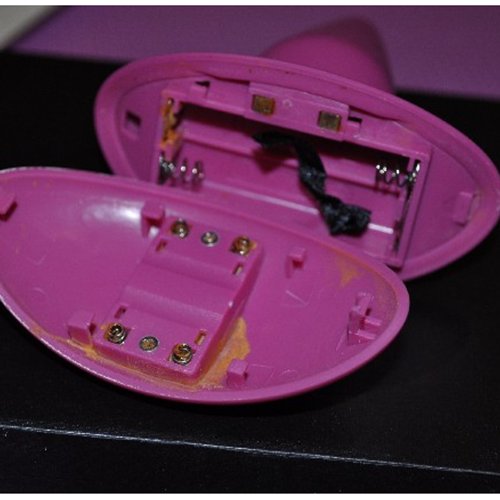 Follow-up commentary
2 months after original review
I'd like to say I like it, and I want to use it, but I don't have it. I sent it back to Eden for a replacement, and somehow the return got lost. I followed up and they issued a refund, so now I'm waiting to order another, which I will definitely do. Other than a flawed seal on the original, I still miss this toy. It feels amazing in the ass, and intercourse with it pulsating is incredible! Still highly suggest trying this one out!
This content is the opinion of the submitting contributor and is not endorsed by EdenFantasys.com

Thank you for viewing
Risque probe
– sex toy review page!