A sweet douche bag
I love this douche, and I would recommend it. I love everything about it. However at the thickest part of the nozzle is 3 inches around the head (that only lasts a second) and the shaft is 2 1/2", and that's not a bad thing for me, but for some people, it might be, that's my only warning to anyone.
Published:
Pros:
It does its intended purpose
It feels high quality
Didn't have any smells on it
Cons:
The nozzle is big (isn't a con for everyone)
-I honestly love this douche; it does exactly what it says it's going to and it has a very high quality feel to it. The Elite silicone douche is very smooth, and I didn't notice any smell on it when I unboxed it. There was no taste either lol. I would definitely get it again no questions asked. The price is great, and the quality is amazing. The nozzle is on the larger side which I enjoy, but others may not, so just be prepared for that.
-When I used the product, it was in the shower, so I didn't need lube, but some might so if you use lube, use water-based lube because this douche is silicone and silicone lube and silicone toys don't mix well (just an FYI for those that didn't know). You don't necessarily need to use it in the shower either because you'll want to use the bathroom soon after squirting the water in your butt. The bulb does hold a lot of water so you might have some overflow. If this is your first time using a douche maybe stand in the tub just in case.
-Make sure you place the entire length of the douche shaft in your anal canal before squeezing the bulb (slowly) making the water come out and into you. It'll leave you with an odd sensation, kind of like you're full. I usually douche twice before I'm done, usually to prepare for anal sex. It's important to be safe while douching, so do your research and use the right water. I and many recommend normal saline which is something you can make at home or buy online. It's basically just water and salt. While tap water is fine sometimes, it can cause imbalances that normal saline can prevent. It's also important to keep the temperature correct because what might not seem too hot on the outside can burn your insides, so make sure you're using lukewarm water. Be certain to clean your douche every time you finish with it because it will become moldy. Use warm soapy water and dry with paper towels, and do this with any douche, not just this one. It might seem like a lot to take in and scary, but it's not as difficult as it sounds or hard to follow, just important.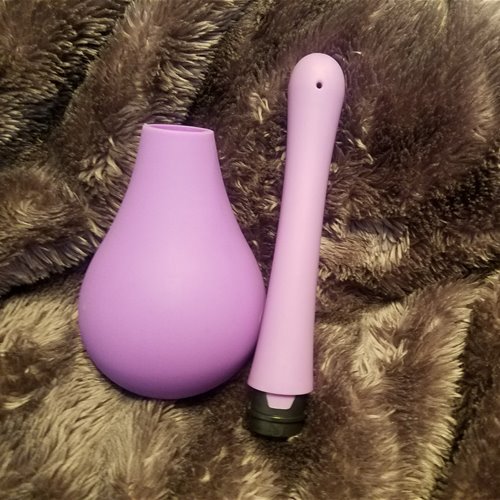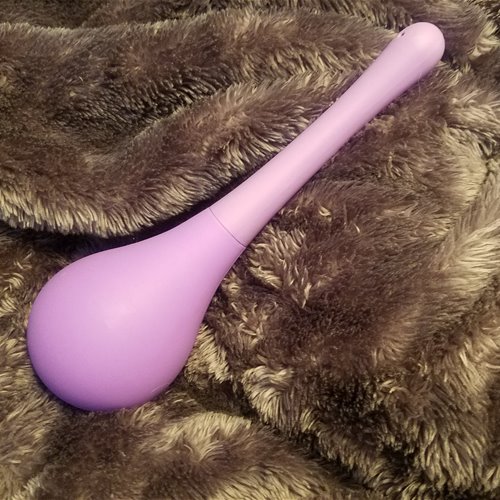 This content is the opinion of the submitting contributor and is not endorsed by EdenFantasys.com

Thank you for viewing
Elite silicone douche
– anal kit review page!