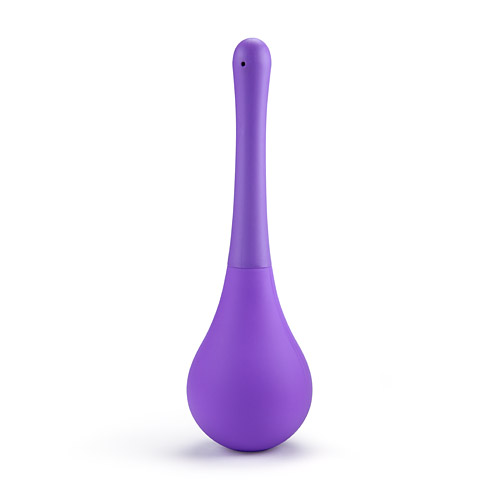 Elite silicone douche
Douche
by EdenFantasys
Elite? More Like Enormous! (But Effective!)
This douche is a great item for cleaning up a bit internally if you plan on using anal toys or want to be prepared for anal sex. Its firm nozzle makes insertion a breeze, but the size of it may be seen as too large to some. It's not a small douche, that's for sure, but the size does mean the bulb can hold quite a bit of water before needing to be refilled.
Published:
Pros
Firm nozzle
Large silicone bulb
Three holes for water expulsion
Cons
The large size might be intimidating
First Impression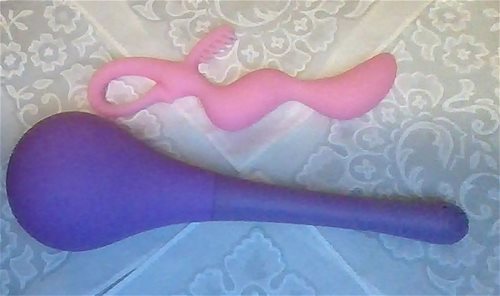 The packaging is unimpressive, with the Elite Douche merely coming in a small, clear plastic bag. What is impressive is its size - despite the product image showing it in someone's hand, I was not prepared for the massiveness of this anal douche! I expected a much smaller item for anal hygeine but nope, as the image displays it is longer than my actual anal probe and its tip for insertion is similar in size to the tip of the probe, but without the bulging from the "wave" design.
Usage
For an anal item, I really like the fact that this silicone douche has a plastic base in the nozzle. The firmness of it made insertion much easier than it would have been if the item was flexible and moved when insertion was attempted. As it is, it was very easy for me to slip this in without needing to do any form of stretching first or using lube.
I found I couldn't squeeze out all of the water held in the bulb with each insertion, because after a certain point the suction needs air to fill back out to be squeezed. A fair amount can be squirted each time, though, and you don't want to do this anywhere else but near a toilet for quick expulsion of the water.
After a few rounds, I found myself good to go! Despite having owned anal beads for quite a while now, they only ever got used on a couple of occasions due to the stimulation just not being worth the cleanup for me. Now with a method of "purging" to clean before the use of toys, I feel more reassured when inserting other items.
Final Thoughts
Would I recommend this for another anal beginner? Well, it worked well for me despite the fact that I've had very little experience with anal toys and never used a douche before, but the size of this may be too intimidating for some. I like the use of silicone, and the sturdy plastic in the nozzle, and found this to be a very effective toy - if you don't think the size will bother you and you're searching for a douche, I say go for it!
This product was provided free of charge to the reviewer. This review is in compliance with the FTC guidelines.
Thank you for viewing
Elite silicone douche
review page!