Itsy Bitsy Plug
The Pleasure #1 butt plug is made out of a great material, and goes for a very small price. However, it is a very small plug. It is meant for beginners only, though, even a total anal virgin would outgrow this little fella before too long.
Published:
Pros:
Good for beginners, not intimidating, safe material, comfortable, easy to clean
Cons:
Easily outgrown, tends to pop out, base can get in the way of vaginal penetration
The Pleasure #1 plug from Happy Valley is intended to be used as a beginner's butt plug. I find that it does its job well, provided that you are very new to anal play, and have a very tight ass. Even then, the Pleasure #1 is outgrown rather quickly, due to its small size. However, if you don't want to use your fingers to warm yourself up before inserting a bigger plug, this little guy would work great for you in that regard.
Pleasure #1 is made out of pure silicone, so it can be thoroughly sanitized. It's very smooth and doesn't pull the skin at all when slicked up with lubricant. Although, it can pull a little bit on body hair. There are really only two downsides to the material. The first is that it can't be used with silicone based lubricant. That will ruin the toy, so be sure to check that your lubricant is silicone free before trying to use it with this plug. The second is its tendency to attract lint. I keep it in a plastic Ziploc bag in my toy box, so it stays relatively un-linty. One the up side, the silicone is very soft and flexible, even more so at the neck. Pictures below show how flexible it is. It's very comfortable to wear for long periods of time, provided you're able to keep it in place.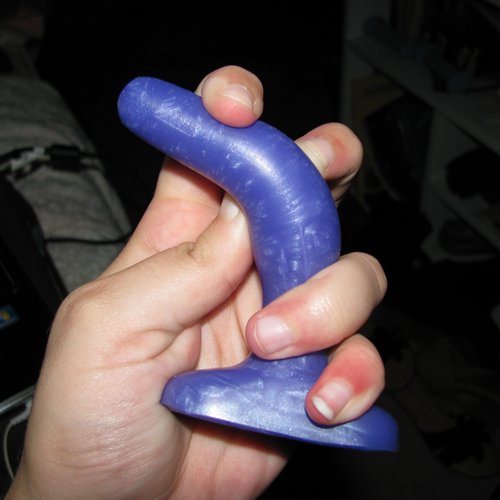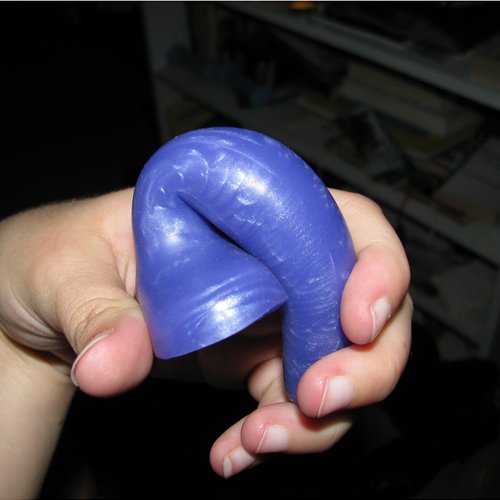 The shape of this plug is like that of your typical butt plug, except it is much smaller. The tapered tip makes it easy for insertion, and the small neck is meant to help keep it in place. The difference in size between the neck and the largest part of the toy is so small, only about 1/8 of an inch. Due to this, it has a tendency to pop out if you don't make sure to keep it in place by either holding it there by the base, or clenching down on it. The base can also get in the way of vaginal penetration, so it may be frustrating to try and wear it during sex or masturbation.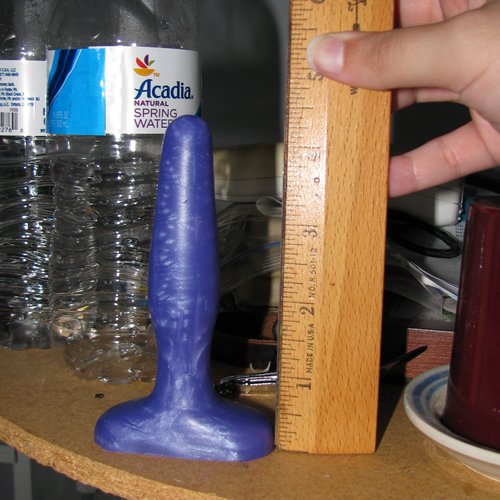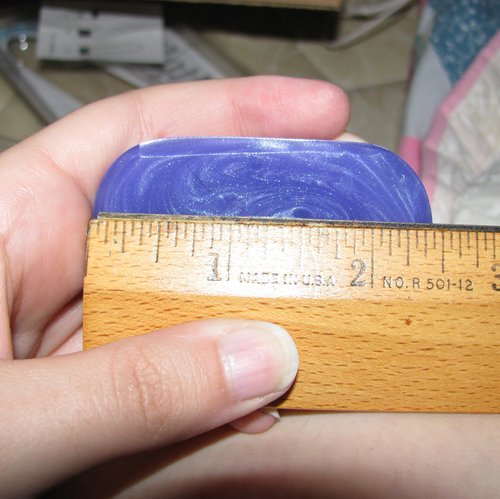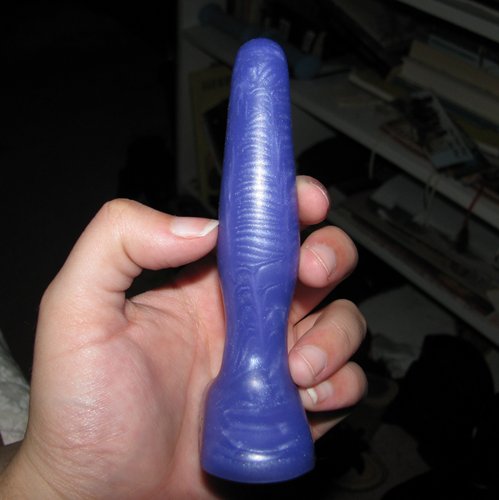 The packaging the Pleasure #1 comes in is very simple. It is not meant to be used to store the toy in after you open it. It comes in a plastic bag with a piece of paper stapled at the top, telling you the brand, that it was made in Canada, and how to clean the silicone. The paper states that you can clean it with soap and water, or by boiling it for ten minutes. There's also a little sticker stating the name of the product in one of the corners. While the packaging, thankfully, doesn't have pictures of half-nude women or anything like that, it's still not very discreet.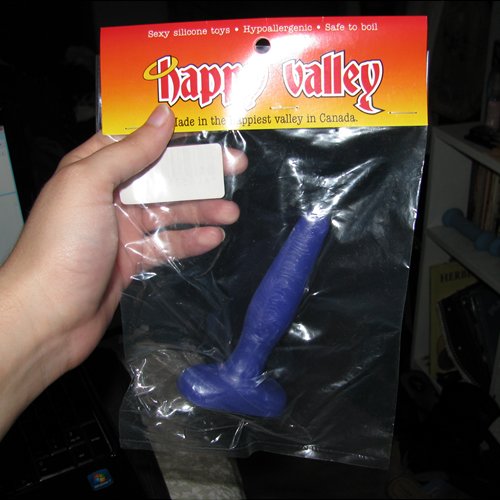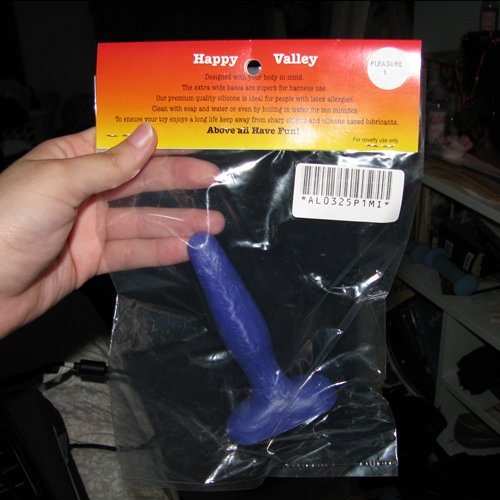 Experience
I've had this plug for a few months. I've pretty much outgrown this little fella, as it keeps popping out if I don't hold it in. It has served me well. I would probably recommend Pleasure #1 to a beginner who's feeling intimidated by larger plugs, or those who don't really like having to use their fingers to warm up. However, if you are looking for a toy that will last you longer, or if you aren't a complete anal virgin, I'd suggest looking at a different toy.
Follow-up commentary
8 months after original review
This little guy's been collecting dust at the bottom of my toy box for a while now. It just got to be too much of a hassle to deal with trying to make sure it didn't pop out when I tried to use it. I bought the Mood Naughty medium plug some time after this one and it works so much better, and it's even a few dollars cheaper. I'm afraid the Pleasure #1 won't be seeing any action any time soon.
This content is the opinion of the submitting contributor and is not endorsed by EdenFantasys.com

Thank you for viewing
Pleasure #1
– butt plug review page!