Ball gag or huffing device?
If you're looking for something small and cheap to try spicing up your bed with, this may be just for you. Travel friendly, adjustable, and extremely easy to try out, this may be just what you need to break into the bondage scene. Advanced users beware: This is likely not at all up to the caliber that you're looking for in terms of long-term use.
Published:
Pros:
Inexpensive.
Sturdy.
Adjustable length straps.
Cons:
Chemically smell.
Seam.
So as you may know, I'm fairly vanilla, and have been working on changing that. I remember seeing a review from someone else about a new ball gag, and I decided that would go fantastically with the
Japanese "silk" rope
that I had just purchased for this same purpose.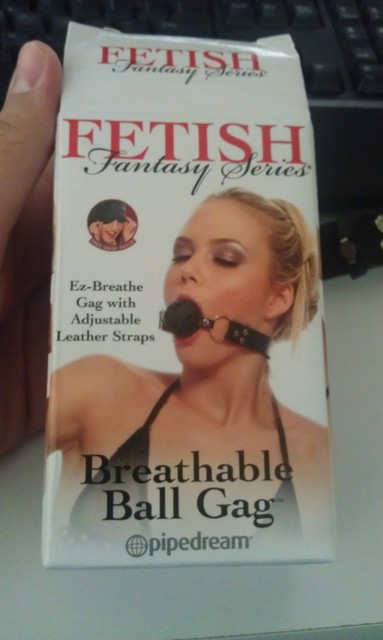 First thing I notice when I get my package, is that there is absolutely no way this box could ever be confused for something innocent. The front of the box has a very sluttly lookin' gal in a see-through bondage top, with the gag in her mouth, and smoldering bedroom eyes. Both sides of the box, as well as the back of the box, have more situations where the gag is in use, by the same woman. Once you open the box, inside the gag is wrapped in a plastic container, and placed in the box on top of the free mask that you get.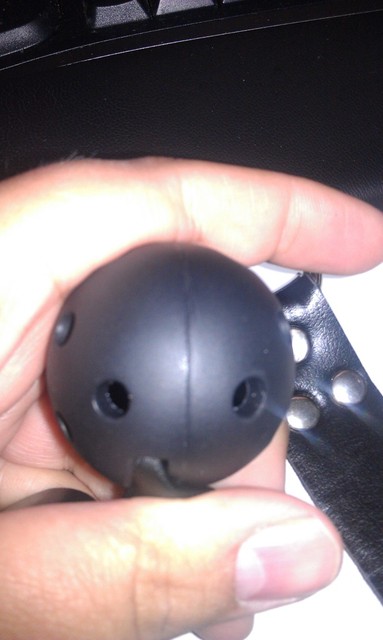 After removing this from the bag, I was immediately assaulted with a plastic smell. I don't know if it's so much the plastic or the leather, but the scent is very chemically in nature (and is nearly as strong as gasoline). The ball gag has a bunch of random little holes in it, that don't seem to line up with each other in any fashion. There is also a seam that runs up the length of the plastic so you may want to sand down or polish down with something, so that it doesn't rub awkwardly against your mouth.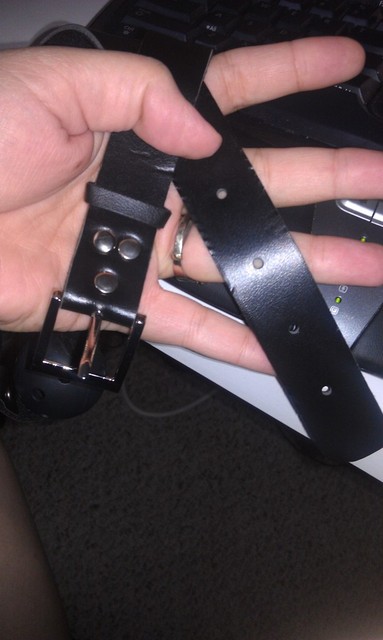 I've heard other reviews mention that they had to file down the inside of the ball, but I didn't have that issue. The biggest issue that I have with the product is that I had to let it sit out of the box/plastic bag that it came in for nearly a week for the smell to stop assaulting my lungs so bad when I tried to use it that it literally made me feel like I was getting high.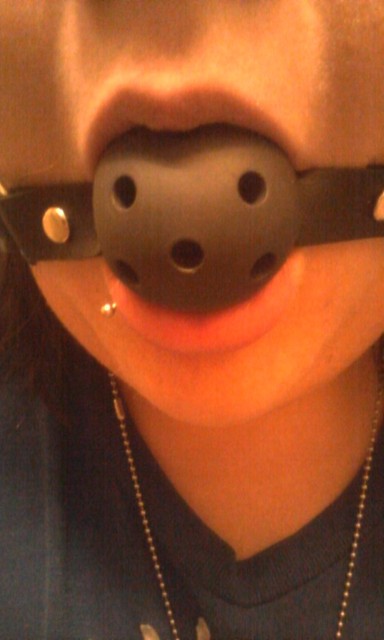 The leather is very cheap and has a strange fuzzy texture on the backing that really makes me question the actual authenticity of the "leather" claim. That being said, it's still able to hold up to the wear and tear of fairly heavy usage. It's certainly not going to fall apart after one roll in the sheets, so that sort of makes up for the inexpensive appearance. It's also very adjustable, measuring in at what is listed as 10 inches, but is actually 10 inches of each side of the strap. It fits my big head just fine, and I'm 6' so I'm not a petite person.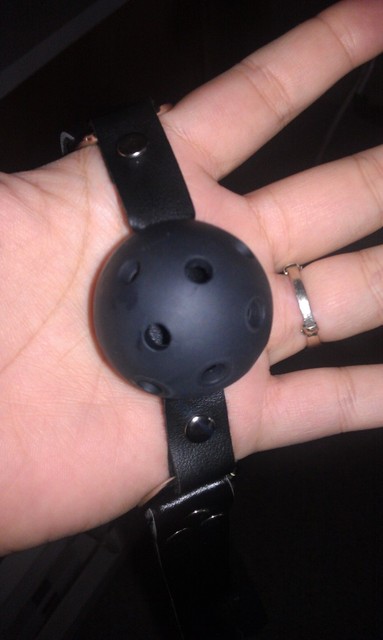 The metal items haven't started to discolor or irritate my skin yet, but I've not owned this for very long. Other reviews talk of the paint chipping off, so that may be something to look out for.
Cleaning isn't too troublesome, though you don't want to submerge this puppy in water. You may experience a bit of saliva being caught in the inside of the ball if you use it for extended lengths, or aren't as used to swallowing with something in your mouth. If so, just poke a paper-towel or thin towel in there to make sure it doesn't saturate the leather, because it can make that fall apart much quicker. Other than that, I just wipe the straps down with a bath towel and store this in a drawer.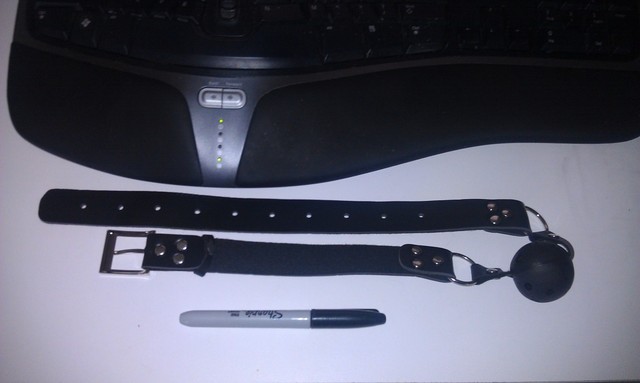 While this is travel friendly due to it's small size, it's also not something you can really hide too easily. You could put it inside of a purse or bathroom bag or even a sock if you wanted, but if it was discovered it would be very obvious what it were for (more so if it were in the box!). But this is a cheap gift if you wanted to use it as a gag for a bachelor(ette) party or other occasion.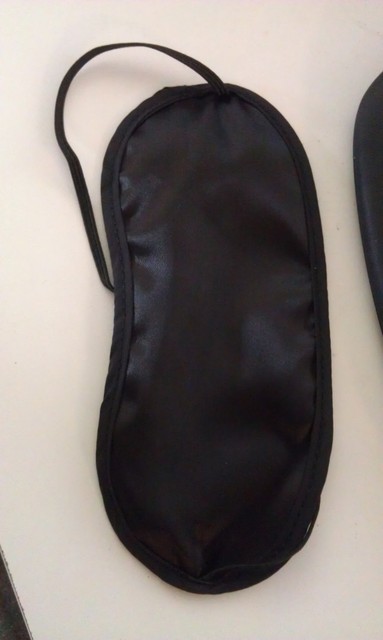 This product was provided at a discounted price in exchange for an unbiased review. This review is in compliance with the FTC guidelines.

Thank you for viewing
Breathable rubber ball gag
– sex toy review page!