Fuzzy Handcuffs tonight? Why dont mind if I do..
This is the perfect intro into Bondage. You are not going to get hurt with these, there is protection (Faux Fur) to go up against your skin or bedframe, ect. Great price, and a great find!
Published:
Pros:
Inexpensive, Starter into Bondage, sturdy, Steel
Cons:
None that I can think of.
This is a steel set of handcuffs, which have a good weight to them, not flimsy at all. These were made in China. They use a key to open but don't despair, there is a safety switch on them. They have the safety mechanism in them, so if you misplace the keys, or someone feels to cuff you to the bed naked and just leave, you are truly not helpless. It's a quick little lever you simply slide, and the cuff comes undone. Upon the handcuffs is a pink faux fur sleeve, which is easily removable, if you are not into the pink. They are easy to clean as well, just pop them in the washing machine. The fur does not have a scent to them, and are very soft.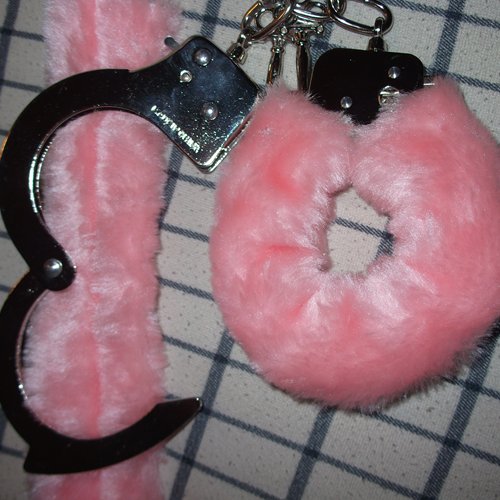 Your keys are attached by a small keyring on the links holding the handcuffs together. To use the key to unlock the cuffs, simply put the key in the little keyhole on the handcuff and turn to the right. No jerking needed, it's a very smooth process.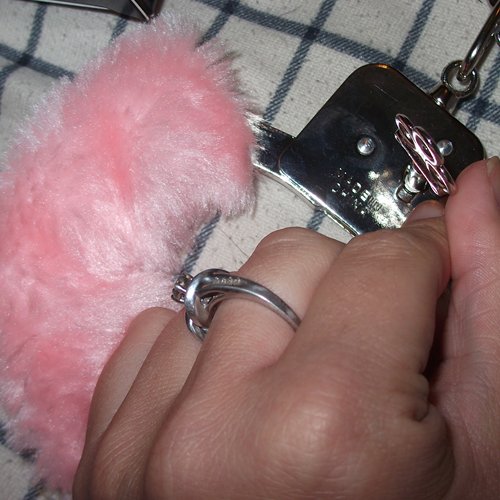 To clean the hand cuffs, you can boil, place in the dishwasher, or simply wipe down. Even though this is made of steel, it is a good idea to dry your handcuffs off thoroughly before storing. The faux fur can be washed by hand or set in the washing machine on a delicate cycle.
My handcuffs were packaged in a black box with sayings written on it such as: "Seduce & Arouse" "Pleasure Games", and "Rise of the Wild Couple". So, this not packaged very discreetly. I would suggest that you wrap it up, or store the cuffs with your other toys, just to keep prying eyes away. There was no storage with mine, just a simple cardboard box they came in. I plan on just wrapping up mine in a handkerchief, and placing them with my box of toys.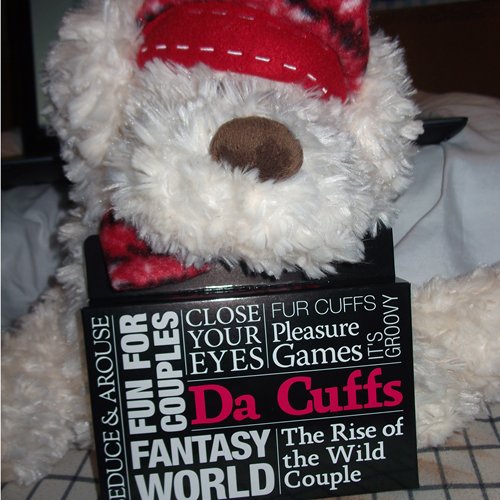 This is a great little item to step into the world of bondage with. It's inexpensive, and you get a great deal.
Experience
This is a bit of advice when I was playing around with my set. If you use this on a wooden bed frame, you may want to leave the faux fur sleeves on the handcuffs, at least just the side holding onto the bed. These are metal, and will nick up the wood. You do not want that happening! The fur does help provide some protection from the discomfort of having handcuffs dig into your wrists.

My husband was a bit iffy on the pink fur, but it was very comfortable to have these on his wrists, with them on. So after he wore them, I did not hear any other complaints from him.
This content is the opinion of the submitting contributor and is not endorsed by EdenFantasys.com

Thank you for viewing
Love cuffs
– sex toy review page!