Minty Freshness!
Overall, these are great condoms. I purchased these to use as scented/flavored toy covers and they do the job well. When used on larger toys, they're more likely to break, but if used on average toys/penises, I see no reason why these shouldn't hold up well. I'll definitely order them again.
Published:
Pros:
Feels natural; Price; Scent
Cons:
One did rip while using it with a large toy
I bought Trustex mint-flavored condoms to use as a way to cover my porous toys. I've never had any luck with flavored or scented condoms with men, so I don't know what possessed me to pick these of all things, but I'm really glad I did.
These are standard lubricated, latex condoms with reservoir tips. There are no ridges, bumps, lumps, twists, swirls, studs or anything else that can be put on condoms, on these particular condoms. They're just flavored with mint.
When I use condoms that I'm not used to, I usually end up with a burning sensation that makes sex and toy play uncomfortable and that sensation usually snaps me right out of the moment. These condoms didn't do that. They were obviously much smoother than a penis, but they felt natural inside me. It's been a long time since I had a condom feel like it belonged inside of me.
Upon opening the package for the first time, I could smell the minty freshness. It wasn't strong or overwhelming, but I could smell it. It sort of smelled to me like how breath smells after you've just brushed your teeth. It was a nice, crisp, clean, refreshing sort of scent and I liked it immediately. The scent didn't linger on my toys, hands or girly bits and I was pleased about that as I wasn't sure my partner would believe my story about using the condoms as toy covers when I tried to explain why my nether regions smelled minty fresh.
After much success sliding these condoms over the
hank dong
, I decided that I would attempt to use them on my favorite toy, the
jelly royales dong junior
which just so happens to be a larger, jelly toy with a decent amount of girth to it. It didn't end well. I was able to slide it on with moderate effort, but once I had it inserted and was playing pretty rigorously, I did notice that it ripped. It doesn't exactly bestow me with a lot of confidence that this condom ripped while diddling myself, so I'm not eager to use them with a partner.
The package I bought was a basic three-pack box of condoms. It really doesn't even look like anything other than a condom box, so if discretion is a must, just take the condoms out of the package and slip them into a pocket or purse for safe-keeping and the utmost discretion. The package does come with a small instruction insert.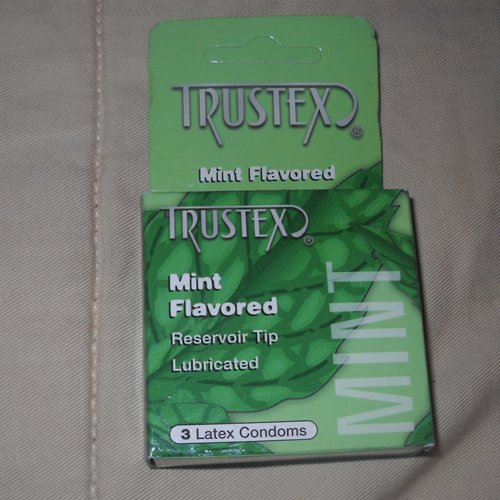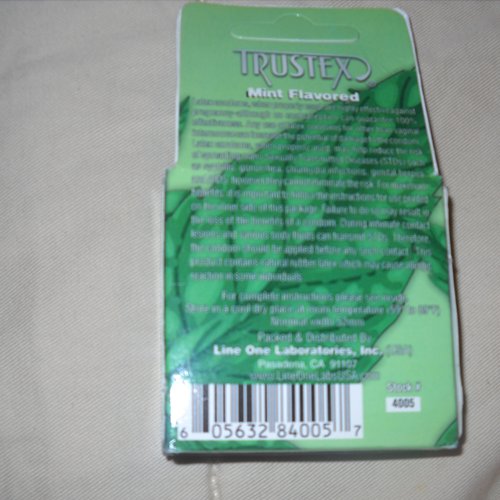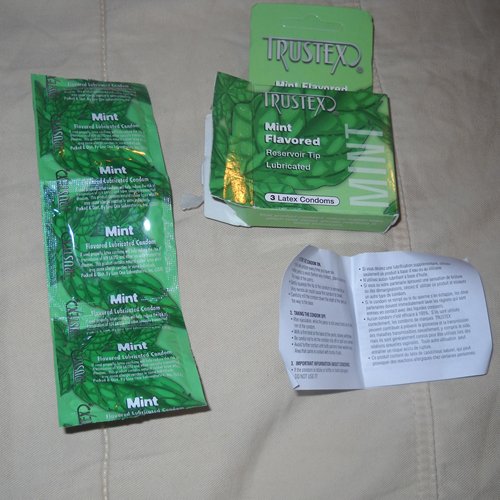 Standard Information:
--Latex condoms, when properly used, are highly effective against pregnancy-although no contraceptive can guarantee 100% effectiveness.
--Any use of latex condoms other than for vaginal penetration can increase the risk of damage to the condom.
--When properly used, latex condoms can reduce the risk of spreading STDs/STIs, but cannot eliminate all risk.
--Be sure to read the instructions completely to ensure that there are no loss of benefits from the condom.
--Condoms should always be applied before sexual actions to prevent contact with any bodily fluids/lesions to lessen the chance of infection.
--Latex is a common allergen among individuals, so proceed with caution.
--Store in a cool, dry place at temperatures between 59 and 89 degrees Fahrenheit.
Experience
Despite the ripping of the condom on the larger toy, I would still use these. I enjoyed the minty fresh scent and taste. I don't know that I'll be attempting to use these with my partner anytime soon, but I will probably give it a shot when our supply dwindles down. Overall, they seem to be of decent strength and quality.
Follow-up commentary
3 months after original review
I haven't used these much since my original review, but recently used one as a toy cover on what I consider an average-sized toy and am still quite pleased with it. It didn't break which is what I appreciate the most in condoms and it doesn't stink, which is great since a lot of flavored condoms don't smell wonderful. I'd still recommend these to anyone.
This product was provided at a discounted price in exchange for an unbiased review. This review is in compliance with the FTC guidelines.

Thank you for viewing
Trustex flavored condoms
– male condom review page!