Home Defense, WARNING: You will Laugh!
I'm surprised they don't add extra shipping charges to this. Home security, Smacking power, Softball equipment. You can cause quite an uproar with this one!
Published:
Pros:
Fun GAG Gift
Smacking Power
Looks realistic
Cheap Home Security
Cons:
TOO Big for use
Hung by Doc Johnson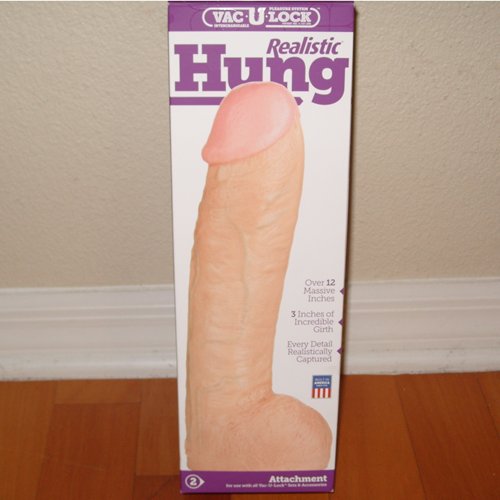 I have been sitting here looking at this monster penis, I just keep thinking WTF!!!. Someone at Eden has got a great sense of humor or they really had to get this out of the warehouse, I am sure they take up too much space. It box says it's realistic, I would like to see who has this penis. It does have the veins and a head to it with appropriate textures but the size…….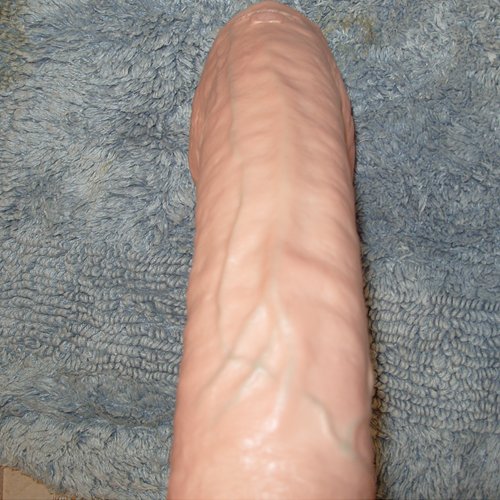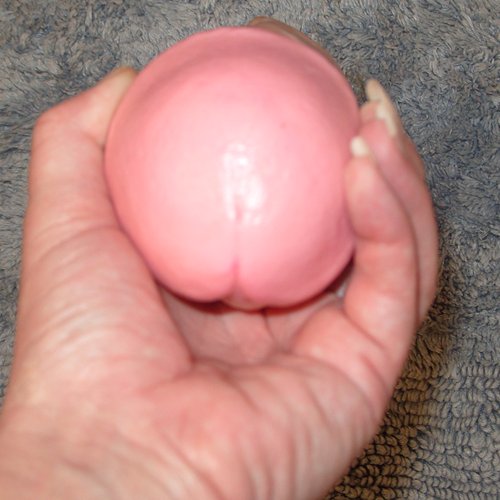 Hey, I have a new home defense system and I can cancel my ADT subscription. I now need a big sign.
STAY AWAY
- House protected by Giant COCK, and I ain't talking about one that crows!!
I can see the headlines now…..Just in, Florida Nurse beats home intruder with giant dildo, intruder in hospital with brain bleed. Women all across America rushing out to buy the biggest dildo's they can find.
This is larger than the Eleven and is the same weight.It beats the eleven on girth though!
HA
The Hung is a total length of 12.5 inches, 10 inches insertable, If you can do that my hats off to you. It's scrotum is 2 ½ inches tall. It has a diameter of 3 inches. I have goals but dang, this one is ridiculous. Some say they can take this anally, well I guess it could be a tonsil tickler. There is new meaning for cleaning out your bowels. I don't think that I would be able to walk. This is not going anywhere near any of my orifices. I can't even put the head in my mouth. By the way, it doesn't taste like anything. It does have a plastic type of smell. The monster comes in brown and white. It even beats Aeromith's big 10 inch.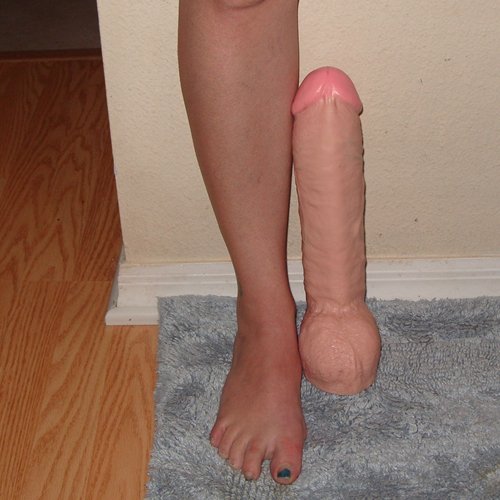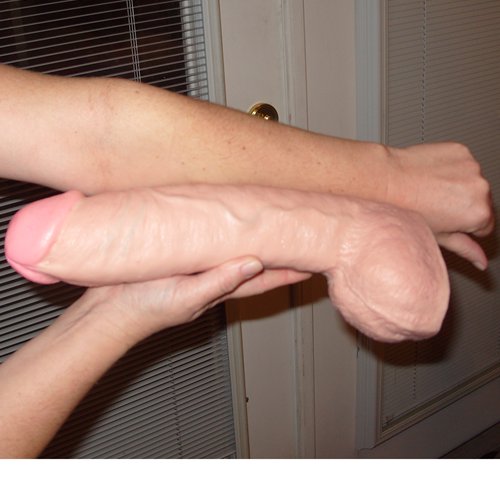 I checked the internet, you wouldn't believe what you can find when you Google search a camel penis's. By the way, I saw pictures and it was disturbing. An average horse penis is 24 to 30 inches, so Hung doesn't have a horse beat. A miniature stallion's penis is 12 inches long, a pony approximately age 4 has a 12 inch penis, and a Donkey has a 12 inch penis. I wouldn't let them near my orifices either! I never did find out how long a camel penis is, the disturbing pictures just ruined my searching.
The Hung is made from PVC, you know your outdoor furniture. It is water resistant so you can take hung to the pool with you. It has an Eden Safety rating of 2. You can use any type of lube with it. Water based, oil, silicone, or a hybrid. Try to find a condom for this one, maybe a garbage bag will work. The box says it is made with Sil A Gel, antibacterial, non toxic, latex and phthalates free. It does collect lint and hair.
According to the box you shouldn't try to warm this in the microwave or a conventional oven. You can't boil this one or put it in the dishwasher as it will melt. You can clean it with antibacterial soap and water.
This is a large piece of the Vac U Lock system from Doc Johnson. It has a hole in base that you can attach to a Vac U Lock piece and place it in their special harness. The Hung comes with an information sheet about the harness system.
I went by the dimensions on the box, they vary from the information on the product page. The box has a picture of the monster on it and various info for care. It is made in the USA.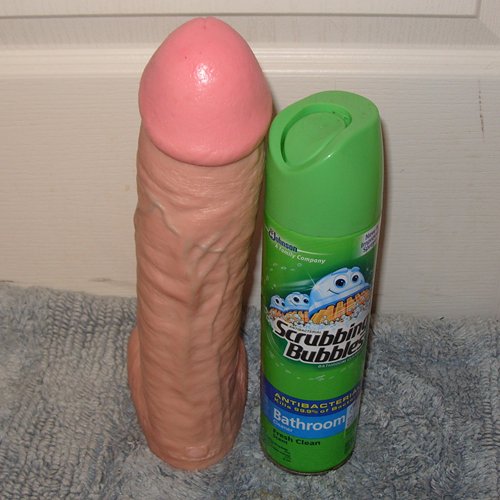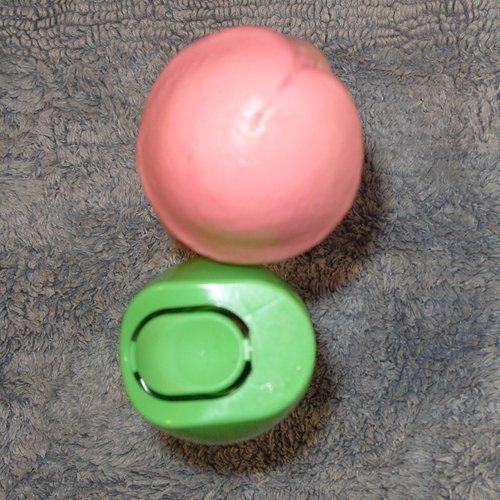 I can now effectively threaten my children, the youngest, who is a football player is 5 ' 11" and 240! I will smack you with
THE DILDO
. This dildo has some serious smacking power. I have to be careful around by 8 lb dog, I fear I would kill him if I dropped it on him. It is actually longer than my dog. It is actually longer than my arm from elbow to fingers and it is bigger around than my forearm.
I can start my own dildo softball team. That is one for the video! Want to join?
Experience
I would not leave my house with this one I would probably be arrested if I weren't at the softball field. TSA may put a security alert out on the carrier of this one.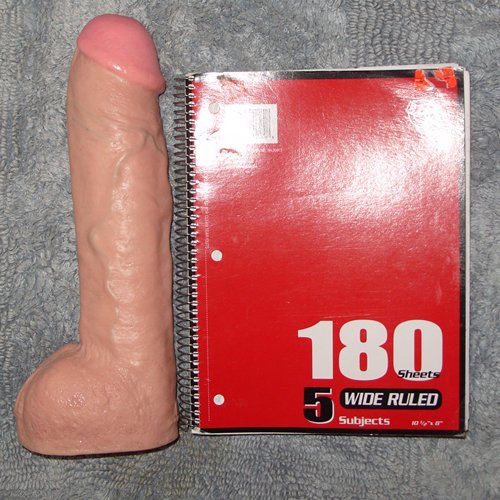 Yes that's a notebook.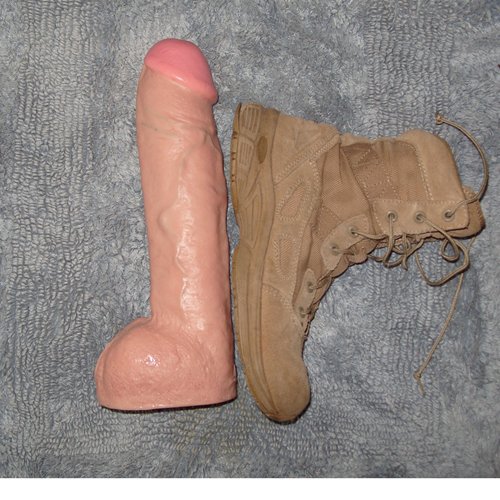 My son's combat boot.
Follow-up commentary
5 months after original review
I don't like it to use but it is really a fun conversation piece. This is just too big for anything for my orifices. I hope you enjoy the comedy of it!
This product was provided free of charge to the reviewer. This review is in compliance with the FTC guidelines.

Thank you for viewing
Hung vac-u-lock
– realistic dildo review page!