Bulging Pink Cock
The Fetish Fantasy Elite 6" Dildo made by Pipedream is exquisitely made. It is in a beautiful color of pink and is very feminine. I love girly dildos. It has an incredible base that is o-ring compatible and is safe to be used anally. It has a veined feature that is much more girthier and hits the g-spot ever so tenderly. It brings a lot of pleasure and makes me especially wet. I highly recommend this dildo to anyone who wants to have some new experiences with a sturdier dildo.
Published:
Pros:
Silicone, Pink, Perfect Base, O-Ring Compatible, Can Be Used Vaginally or Anally, Sturdy.
Cons:
Nothing is wrong with this dildo.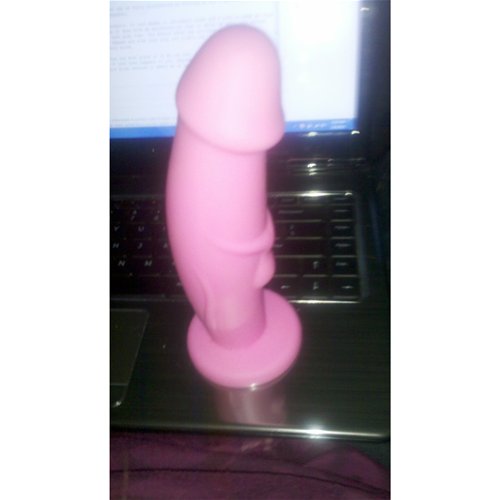 Use
The Fetish Fantasy Elite 6" dildo made by Pipedream is one of my favorite dildos. It is very gorgeous and pink. It has a lot of girth and really feels full when inserted either vaginally or anally. It has a lovely base which makes it o-ring compatible and also safe to use anally. I got this dildo because I wanted a size up when practicing for a special fisting session. This dildo is only 1 and 3/4th inch in diameter, but it really feels bigger. I really enjoy how it feels vaginally. It has this very unique bulge in the middle of the dildo that is bigger in size and sticks out some, it hits my g-spot perfectly. It reminds me of a sturdier 02 Cush. Since this dildo is so sturdy and doesn't bend, it might feel much bigger to you. It is somewhat for people who like some texture, but it is mostly very smooth. It looks like a cock. It has a mushroom shaped head and gets smaller in diameter, then gets bigger with the texture of girth then slims down again. I really like how this dildo was made with such love. Overall, I really love this dildo and will continue to use it to get warmed up for bigger dildo play.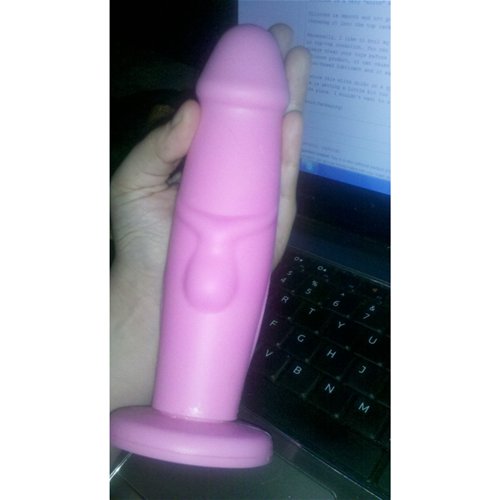 Material and Texture
The material is made out of silicone. Silicone is one of my favorite materials because it is just so carefree and feels so nice. This product is also waterproof which is nice for all you squirters out there.
Silicone is semi-organic polymer, man-made material known for wide-ranging stability and water repellence. Silicone has a tight molecular structure and retains heat. Try to soak silicone toy (make sure it's waterproof) in the warm water before using it to get nice warm feeling. Silicone also repels dirt and bacteria and doesn't fall apart with extended friction.
It feels very smooth to the touch. Since it is made of silicone, it does have some grab but using the correct lubricant makes it perfect again. It has absolutely no smell or taste which is great with any toy. I love when my toys are just so clean and amazing. I really enjoy the feeling of silicone when it is used vaginally or anally on myself. I love how versatile this dildo is. It is a great size and makes me feel very full. It is also Food-grade material / Hypo-allergenic / Latex free / Non-porous / Phthalates free.
Design
The design of this elegant dildo is really perfect. I couldn't be happier with how Pipedream made this product. It is obviously bright pink. It is shaped like a cock. It looks realistic (when not looking at the pink color). It is sturdy and very durable. It doesn't have much give so it might feel a little bigger. If you like softer materials, this may not be for you. It has a veined cock design which makes me really turned on. It has a very nice suction cup which can be used in the shower for some pleasurable penetration.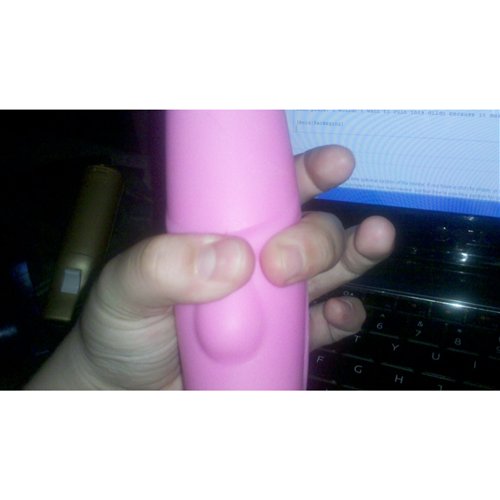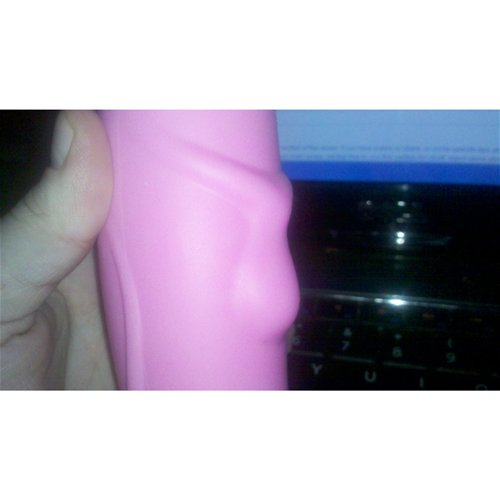 The measurements of this dildo is very nice :
Length:
7"
Insertable length:
6 1/2"
Circumference:
5 3/4"
Diameter:
1 3/4"
Harness compatibility:
O-ring compatible
Weight:
0.75 lb
The dildo does say it is 6" but it really is 7" long. It is insertable of 6 and 1/2". I really like the weight of this product because it feels semi-heavy and makes it even more pleasurable.
Care
Silicone is a very "elite" kind of material. I really love how easy silicone is to care for.
Silicone is smooth and not porous. Silicone can be fully disinfected by boiling it for 3 minutes or by throwing it into the top rack of your dishwasher.
Personally, I like to boil my silicone products. It just makes it extremely clean and I love to keep my toys in tip-top condition. You can always wipe it down with an antibacterial wipe or spray as well. You should always clean your toys before and after each play time. You should never use silicone lubricant with a silicone product, it can cause a lot of damage and even ruin your new lovely toy. I personally always use water-based lubricant and it makes it very slick.
I store this elite dildo in a ziplock bag and also place it in my toy box. I wouldn't want to ruin this dildo because it makes me so happy.
Packaging
I absolutely love the packaging. It is very feminine and I don't ever want to throw away this box. I am a real girly girl and it is extremely cute.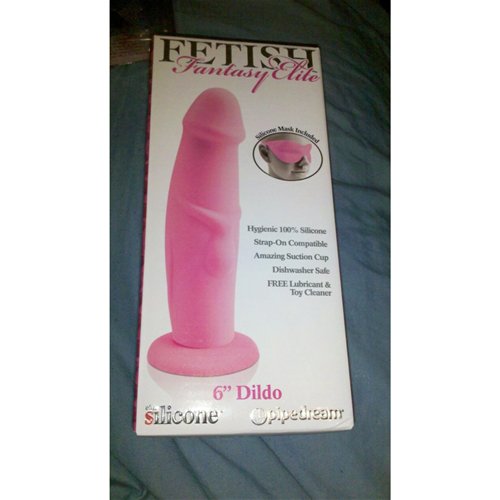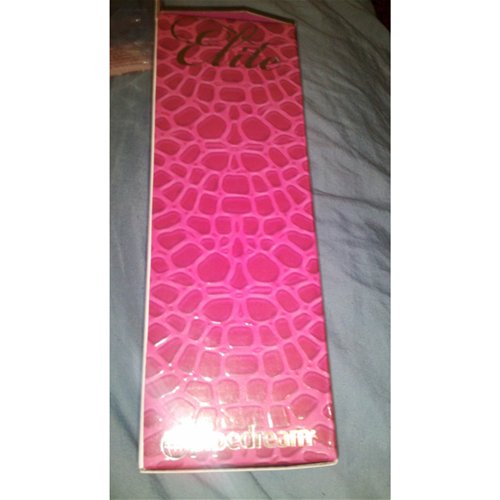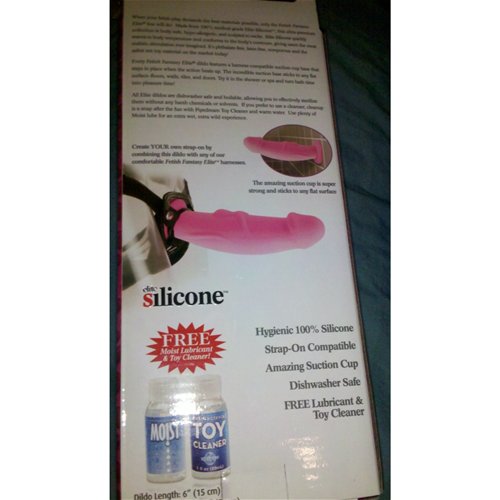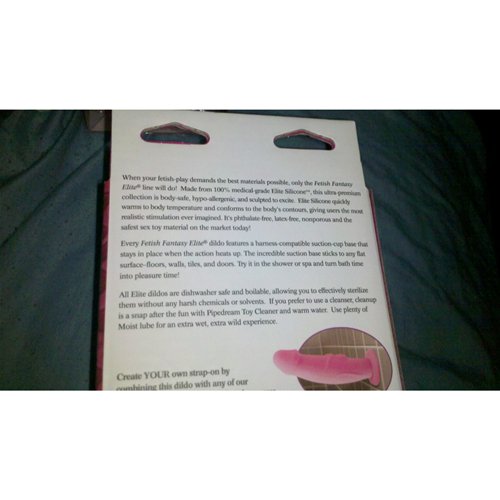 Experience
My first experience with Elite was a very good one. I love how when I get a new toy, it feels like Christmas. I love when I hear that doorbell ring and I race to the door, only to find a lovely package on my doorstep.

I opened the box and saw Elite. It was the cutest box I have ever seen. I opened the box and saw a dildo that I knew I was going to like. I really enjoyed how it felt in my hand and how sturdy it was. I loved the color and was really happy about how it looked realistic. It came with a pink blindfold but I don't really use it. It seemed more like something they just threw in the box for no reason.

I grabbed my favorite water-based lubricant and went to town. I really loved how big and girthy it felt in my vaginal area. I liked how the veined part of the dildo hit my g-spot really well. If you are looking for a sturdy dildo that gives g-spot stimulation, this is definitely the dildo for you.

I used this dildo also for some anal play and found it almost too big. I really enjoyed it but I like my smaller dildos for anal play. I mostly like glass items for my anal play.

Overall, I really enjoyed this dildo. I plan to use this one more and more. I have only used it a few times, but those few times were really magical. I recommend this dildo to beginners, moderate, or advanced users. It has quite a girth to it, but it is really pleasurable. It is extremely well made and I am completely astonished about that.
This content is the opinion of the submitting contributor and is not endorsed by EdenFantasys.com

Thank you for viewing
Fetish Fantasy Elite 6" dildo
review page!