Not So Sweet, this Bunny Hunny
I can't say I'll be recommending this bunny to anyone. It doesn't have any power to speak of, and it is too loud to be a discreet teaser. I don't mind toys with faces, but I do mind toys that don't get me off.
Published:
Pros:
It was free, has a cute little face
Cons:
Can't be sterilized, buzzy, lacks power, loud
Oh...the bunny. So many of us have one, they seem to be spreading through the Eden community like wild fire. I received this as a free gift in the mystery box, and it isn't something I would have selected to purchase. It isn't the cute little face that puts me off, it's the buzz. I personally like a rumble to my vibes, but to each his own!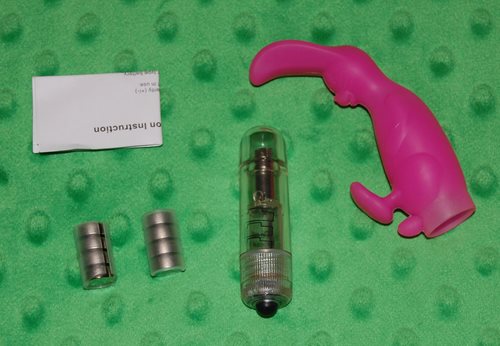 The Bunny Buddy is a bullet and sleeve set. This little bunny could be used a variety of ways, internally or externally. I assume the ears were designed for G-spot stimulation when the bunny is placed vaginally. As with all G-spot toys, how well this works will depend on your personal anatomy. The shape and structure of the bunny prevent it from being a great thrusting toy. When used for external clitoral stimulation, you can use the ear or feet for a more focused stimulation, or the length of the bunny for a broader feel. Of course, the bunny could be used on other erogenous zones as well, so feel free to run him over nipples, testicles or shafts. Although you could use the bunny for external anal stimulation, I'd recommend covering him with a condom while you do that. Due to its small size, you could use it for additional clitoral stimulation during vaginal intercourse; it wouldn't get in the way and would be an easy way to introduce toys into your relationship.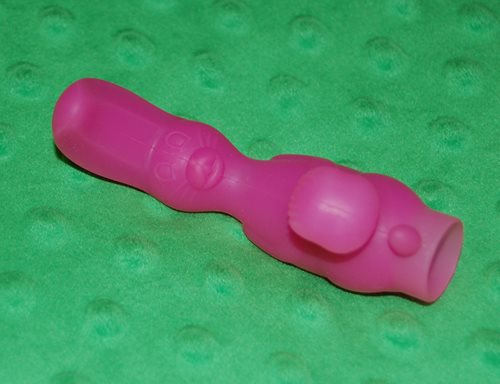 The Bunny Buddy sleeve is made of TPR Silicone, which is a blend of thermoplastic rubber. Eden ranks it at a 6 out of 10 on the Eden Safety Scale. TPR silicone is porous, so it cannot be sterilized by boiling it like you would be able to with plain silicone. It is recommended that you cover TPR toys with a condom if you intend to share them, to prevent the spread of bacteria. It can be washed with soap and water, or you can use your favorite toy cleaner. The bunny has a very noticeable seam running the entire length of its body, and that seam, along with every other tiny nook and cranny of detailed ear, eyes and feet, tends to collect fluid and dust. The bunny is very detailed, including a tiny face, ears, eyes, whiskers, feet with toes, arms with fingers, etc. If you don't like cutesy toys with faces, you won't like this guy. It does have a bit of flex, but is a fairly firm toy that holds it's shape and will provide some resistance if you press it against yourself.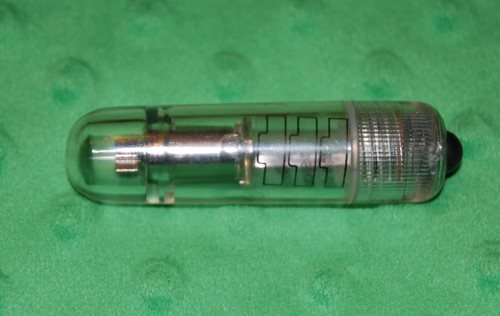 The bullet that comes with the bunny sleeve is made of hard plastic, so as you would expect it is firm and has no bend or flex. The plastic used is clear and shiny, and you are able to see the motor inside the bullet. The bullet is waterproof, so you can take your little bunny in the shower or bathtub with you. The vibrations created are super buzzy, with not even a hint of rumble. It isn't very powerful, and does have a bit more noise than I care for. It takes three watch batteries, but the toy comes with six. It's nice to have the batteries as well as some extras included.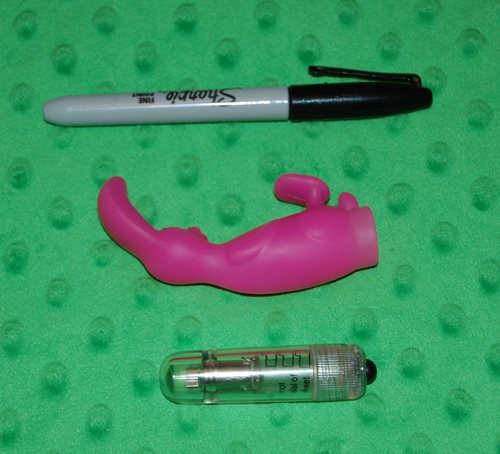 At just around 4" in length, this little bunny is discreet and could be tucked into your purse or pocket. The bullet within the bunny sleeve is 3" long. I'd say it's well suited for beginners, but it lacks power and is nothing but buzz. To control the bullet, you press the single button on the end of it. There is only one setting, so the button only cycles you from on to off, and back again.
It comes packaged in a simply plastic bag, so it isn't classy or particularly discreet. It's minimal, and not really suited for storage.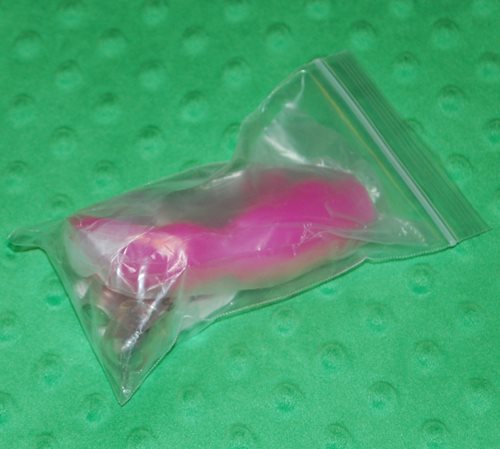 Experience
This bunny isn't my cup of tea, and I really have no use for it. I don't like buzzy toys. I'm told that others are finding a way to breathe new life into this bunny friend by using a more powerful bullet inside of it. I'm not a bullet user, so I don't have one I'm interested in trying that way. For me, this bunny is simply a fail.
Follow-up commentary
6 months after original review
These bunnies have all found their way into the trash, as they do nothing for me and the faces are more than a bit odd. I did keep the batteries for use in other toys, so it wasn't a total loss.
This content is the opinion of the submitting contributor and is not endorsed by EdenFantasys.com

Thank you for viewing
Silicone bunny buddy
– discreet vibrator review page!