Hot heart heats it up
The Lover's Choice Amazing Hot Heart is a wonderful reusable, heated massager that is great for individuals and couples alike. Use it for a sensual massage with your partner or to relieve every day aches and pains. It is easy to use, heats up fast and feels soothing and relaxing!
Published:
Pros:
Convenient
Heated
Cons:
None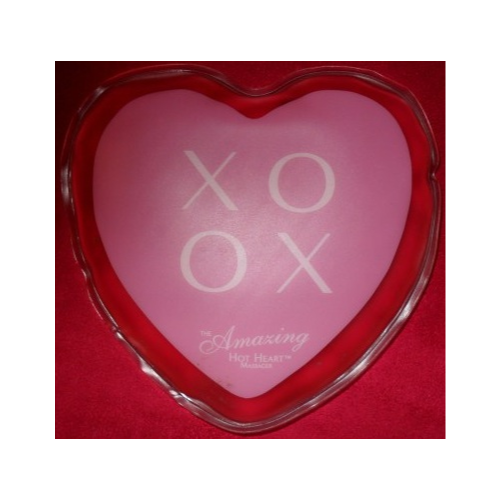 The Lover's Choice Amazing Hot Heart Massager is an amazingly handy massager for a sensual and therapeutic massage. This massager is great for couples or single use. Bring it out in the bedroom to relax your lover and give them a feel good experience or use it alone for every day aches and pains or for a sensual solo massage while getting to know your own likes!
The Amazing Hot Heart fits comfortably in your hand. The measurements are 3" in length as well as width.
It is made of PVC. There is a vinyl smell to it that reminds me of a pool raft but it isn't unpleasant to me. Directions are imprinted on the back of the heart massager.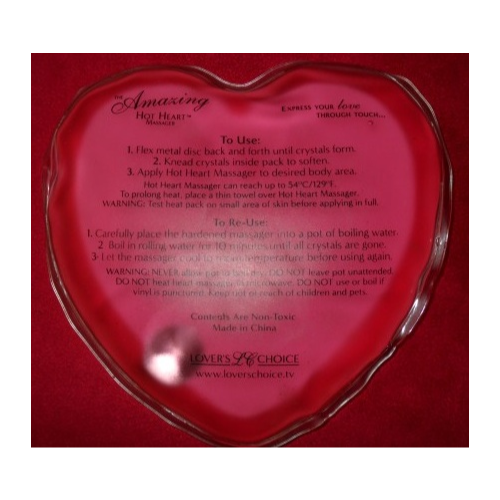 The material can easily be used on bare skin alone and will slide along just fine but you can also add some silicone, water-based lubricant or your favorite massage oil to make things slippery or smell good. I have had one of these before and used it without the help of a lubricant or massage oil. Only until I discovered EF did I think about massage oils and now we own quite a bit. I like to bring out a massage oil to use with this to enhance the experience with a nice smelling oil.
To use the massager you will tip/turn the heart until the small metal disc reaches one of the edges and softly bend it. The liquid will start to crystallize and you will knead them around to soften the massager. It gets pretty soft and squishy but if left in a stationary position like if you are applying it to one body part, it will start to stiffen and you need to apply some pressure and knead the massager some more.
This is a picture of the massger after it has been activated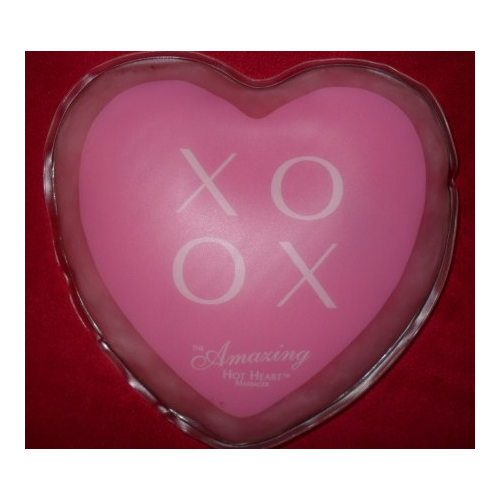 and to show how flexible when hot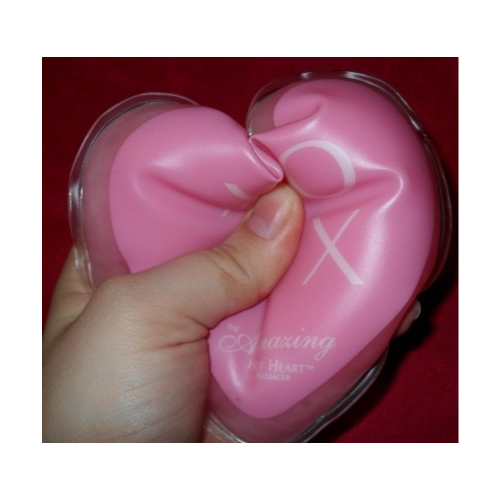 and after it cools down and is just warm, which it becomes more firm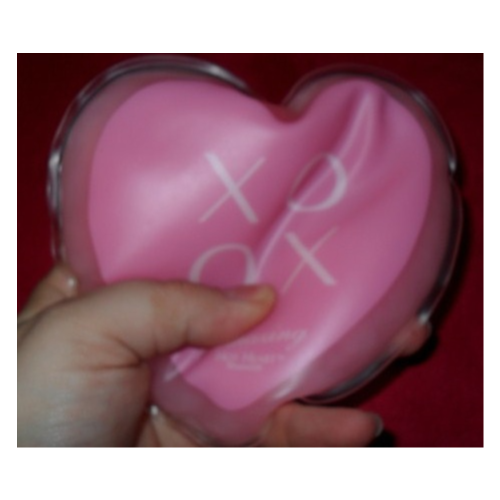 The massager will stay hot for 30 minuets and warm for an hour if you keep it covered with a small towel or cloth during use. It can reach up to 54 degrees Celsius/ 129 degrees Fahrenheit. After use and left for awhile it will harden completely. This massager is reusable and easy to reactivate. Simply boil it for 7 to 10 minuets in boiling water until all the crystals are gone and it is liquid again. Never allow the pot to boil dry. Do not put it in the microwave.
The Amazing Hot Heart Massager is great for every day aches and pains. Apply it to your forehead or neck for headaches and migraines. It is nice relief for carpel tunnel and joint pain. It is perfect for relieving tension and helping you to relax and de-stress. I found that putting it on my recent incision from surgery helps to relieve the pain. It feels great on your back, shoulders and feet; basically anywhere you want pain relief or just a heated massage.
This heart is fun to use with a partner and takes the ease off of hands by using this because you won't get those annoying hand cramps that come with a regular bare hand massage. Use it to apply relief to your lover's painful areas or glide it over their curves, go slowly and use circular and sweeping motions.
The box is great for storage and also comes with a paper insert of instructions and tips for giving massages to your partner.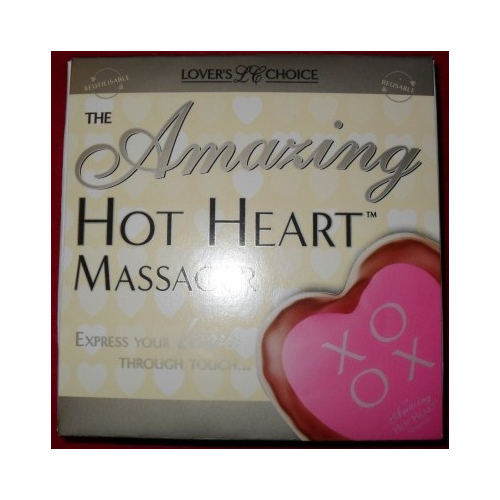 Whether you are getting it for yourself to use alone or to use with your partner, you will be satisfied with your purchase. It is also a great gift idea for friends and family!
Experience
Just recently my guy and I have been into massages thanks to EF. We have a vibrating InfraRed massager but it doesn't heat up well and the end that has the attachments doesn't heat. We have tried heated massage oils but it just isn't the same as a massage with the hot heart. It's so fun to use as a couple and is something that brings you together and enhances the closeness of being a couple. I plan on getting a couple more of the different heated massagers like this that EF has. I have even put these in the back of my mind as something to throw in gift bags this year for Christmas as these hearts really are something that everyone should enjoy.

It's a great idea and a great product, if you have been eyeing it but haven't made the purchase....GO FOR IT!
Follow-up commentary
2 months after original review
I love this thing. I'm going to gift these along with some other bath/body things to the women in my family for Christmas. It's great to give a massage with and to use when you get headaches, especially migraine headaches. It's easy to use and I love that you can reuse it over and over! Everyone should have one of these.
This product was provided free of charge to the reviewer. This review is in compliance with the FTC guidelines.

Thank you for viewing
Hot heart massager XOXO
– warming massager review page!