I'm In Love With My Lip Balms, All Of Them!
As you may know I have a lip balm fetish, always looking for the one that will work the best. I had to snatch up all of the flavors in this line. They are all sweet, they last long and they smell so yummy. The cool thing with this one is anyone can use it there is nothing that screams sex about it.
Published:
Pros:
Sweet, Light, Cute containers
Cons:
Price, Melts easily trust me I know I had one melt on me
These lip balms are made by Evolution of Smooth. They hit that part right they are really smooth and light on the lips. This can be worn by anyone, even males. It does not scream sex and if the guy wanted to he could stick to the none bright colors so as to not get made fun of.

Here are the ingredients, as with any product you should do a test to make sure you are not allergic:

Olea Europaea (Olive) Fruit Oil*, Beeswax (Cire D'abeille)*, Cocos Nucifera (Coconut) Oil*, Simmondsia Chinensis (Jojoba) Seed Oil*, Natural Flavor, Butyrospermum Parkii (Shea Butter)*, Stevia Rebaudiana Leaf/Stem Extract*, Tocopherol, Helianthus Annuus (Sunflower) Seed Oil*, Vaccinium Angustifolium (Blueberry) Fruit Extract*, Fragaria Vesca (Strawberry) Fruit Extract*, Prunus Persica (Peach) Fruit Extract*, Linalool. * Organic. Certified Organic by Oregon Tilth.

EOS lip balms for short have all natural ingredients. It has No Petrochemicals/No Phthalates/No Sulfates/No Triclosan and is Parabens free. I don't know about you but I love the idea of not so many chemicals and all natural ingredients in this balm.

All of the balms come in a rounded container and it has a screw off top. They remind me of a little egg. Upon opening this you have flat spots to make it easier for you to open. On the bottom it is flat so it will stay up when set it down and on the top it is round. The EOS imprint can be found on the bottom and the top of the cap. You screw off the cap in the middle of the egg. With the container being the way it is I would be careful and make sure the cap is all the way screwed on. I made a mistake and did not have mine screwed tightly on. When I went back in where I store them at I found one was a little bit melted and I was highly upset. Plus they were in my closet and that is where they have the furnace at, just imagine if I did not get to it on time?

There are six different flavors of this lip balm and I have them all. They are Sweet mint, Honeysuckle, Strawberry sorbet, Summer fruit, Tangerine and Lemon. All of them smell sweet and taste delicious I can't help but to lick my lips. They go on smooth and hydrate and moisturize the lips very well. I can't get enough of these and they do not chap my lips. As you already know I can't stand that and I can't stress it enough. These do not have a long last like some I use but I had mine on my lips for about 45 minutes before it was time to reapply it again. You also might find if you can't help but to lick your lips you will have to reapply it more often than usual. It is hard to contain yourself with these balms on. With it being light it did come off on my drinks and my cigarette when I smoked.

Here is what each tasted like and smelled like to me:

Sweet mint: Smelled like mint but not a strong minty flavor it was sweeter which is pleasant. It did not taste like a strong mint either. It was a much sweeter taste and it did not leave a tingle on your lips.

Honeysuckle: Smelled to me actually like a honey dew melon which I happen to love. It also tasted like honey dew melon to me as well.

Strawberry sorbet: This is one of my favorites; it smells like strawberry sorbet ice cream and tastes like it too. I lick my lips constantly with this one on.

Summer fruit: This is another one of my favorites, I can't put at taste on this but it tastes like a bunch of sweet fruits and smells just the same.

Tangerine: Tastes like tangerines but not to bitter or strong it's more of a sweet tangerine. It also smells like a tangerine but in a sweet way.

Lemon: Tastes just like lemons but it is not bitter I enjoy this one as well but not like the other two. It smells like a lemon would smell as well.


The only thing I have noticed is with these balms on Eden they are more than they are at Wally World so if you wanted to try them out you could pick them up in other places that have them.
Experience
Continued
These are kind of hard to travel with if you were to put them in your jeans pocket it will leave a bulge in your pants. You don't want people asking what you have in your pocket? You could put this in your purse or backpack though without any issue. They are easy to store as well, like I said I keep mine in the lockable case that I got on Eden. You could put them in a makeup bag or leave them out in your bathroom.
I give these balms 5 of 5. They are all yummy and they last long and are too cute not to have around. I can tell you they are so good my 2 year old got a hold of one and was just having a field day with her lips. She also took a tiny bite out of it as well. I have to keep them up now. She already ate one of my Dona chap sticks.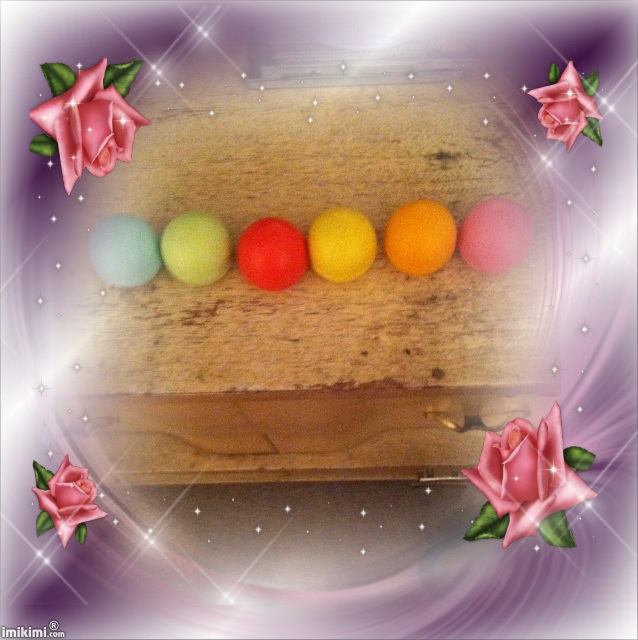 Follow-up commentary
14 months after original review
I still enjoy using these. I even showed my brother them and he stole one of mines. It was skeptical at first though and did not want to be smelling all fruity but I told him he would not.
This content is the opinion of the submitting contributor and is not endorsed by EdenFantasys.com

Thank you for viewing
Organic lip balm
review page!