Lingerie Lover's Must Have (Blue Lotus)
Dona's lingerie wash is a great product to wash even the most delicate items. It is effective is removing stains and cleansing strong odors. This wash is available in 6 current scents are all infused with unique scents that are sensually arousing. There are some allergy causing ingredients to this wash, but all around it is a wonderful product.
Published:
Pros:
Scent options, smells great, effect wash, affordable, and uses less than directions recommend.
Cons:
Instructions recommend to much soap and allergy causing ingredients.
The bottle: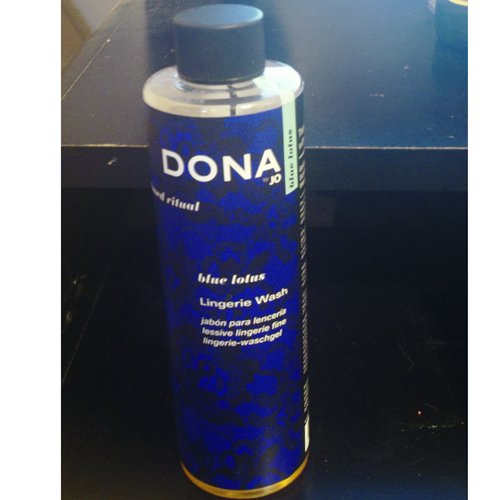 Is clear with a blue sticker on it. There is a sticker that is attached to the bottle and the cap marking the scent. The cap of the bottle is removed so the wash can be dispensed. This cap does not allow leaking. This is not a pump bottle. The back of the bottle has the instructions in a few different languages.
Use:
System Jo brings you the Dona line of beauty products that includes a lingerie wash. Lingerie wash is used when you need to hand wash your lingerie or other delicates. According to the bottle you use 1/2 cup of wash per gallon of water for the best results. This is meant to be added to your water then you add in the lingerie or delicates to allow them to soak for 5-10 minutes. After which you rinse the lingerie and dry how the garment tag recommends. This will result in your lingerie/delicates smelling like your chosen scent. There are 6 current scents to pick from, which are
Camu Camu
,
Pomegranate
,
Mangosteen
,
Acai
,
Goji berry
, and
Blue Lotus
. Each are super-fruit and aphrodisiac infused so you can wear your sensuality.
Scent: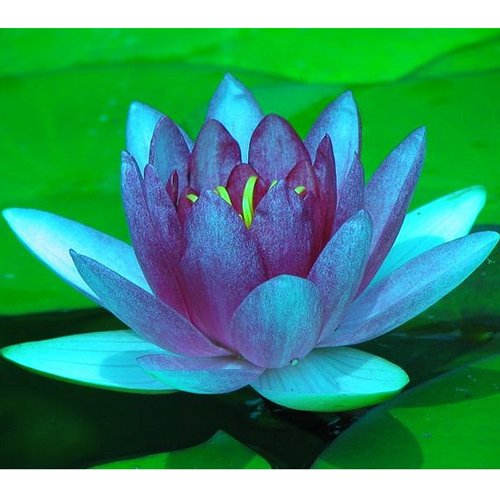 Blue Lotus
is the scent I picked. I had to Google the majority of the scents, because they are usual names of scents to me, so I was unsure what would be best. I picked Blue Lotus which is an Egyptian water lily that is also know as sacred blue lily. This is an aquatic flower that is native to the Nile. In ancient times the Blue Lotus was used in aromatherapy. It was said to have a "Divine Essence" that heighten awareness and tranquility. In some cultures in Egypt and South America the Lotus flower is ingested and used as a mild sedative.
The Blue Lotus is a mild smell that is really nice. Once you open the bottle there is no scent noticed, but upon putting your nose over the top you can smell it. This smells like a flower garden with some spices in it. The smell is very pleasing to my senses and feels awakening. It does smell somewhat like
Tide
, but that is a good thing in a lingerie wash. The smell reminds me of walking through a flower garden on a warm summer day, but with a hint of a musky spice. When you add this to your water the aroma fills the room leaving it smell wonderful for hours. I absolutely love this wash and the aroma.
Consistency: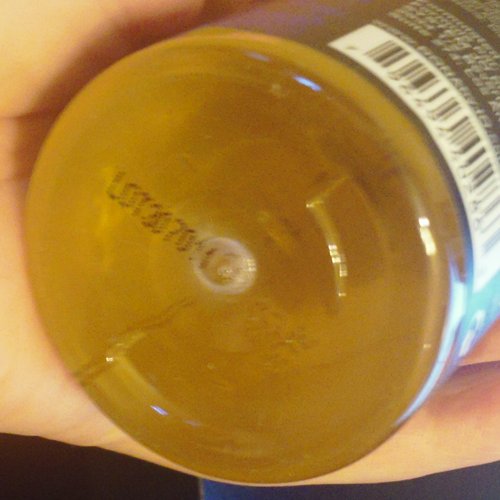 When you look at the lingerie wash inside of the bottle it has a slight honey color to it. If you move the bottle around you can see that the wash itself is slow moving due to its thickness.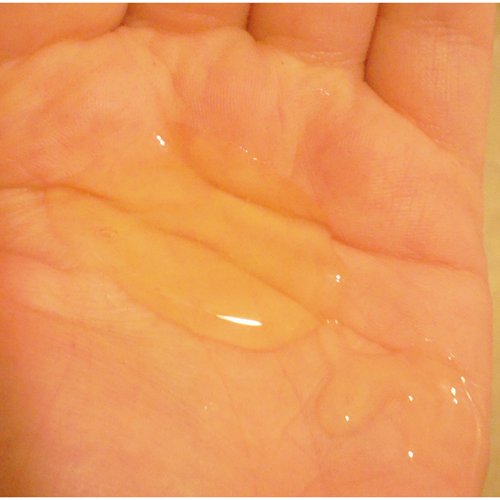 This lingerie wash is thick gel like wash that can be hard to get out of the bottle. You must squeeze the bottle in order to get some out. You can measure it out in a cup, but be sure to rinse the cup in the same water to avoid wasting the wash. I just pour the desired amount directly into the water until there is a great deal of bubbles. I think that 1/2 cup wash per gallon is a bit much. This lingerie wash is similar in feeling to Shampoo or any body wash.
Performance: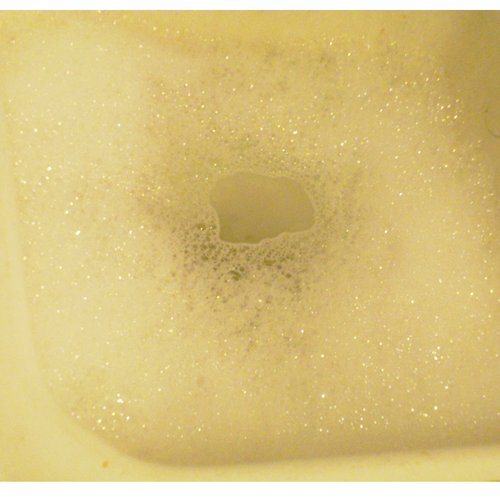 The bottle recommends that 1/2 cup per gallon is needed, but like others I found this to be too much. I fill my tub up with water half way and add about four quarter sized drops into the water and this foams up well with little to no help. Then I add in all the Lingerie I am washing at the moment. The bottle recommends soaking for 5-10 minutes. I allow mine to soak about 10 minutes, but I also swirl the garments around in the water, which is why I use the tub because it allows for more room. After I feel like the garments have soaked long enough (10-15 minutes) I drain the tub and turn on the shower to completely rinse everything. Be sure to read the tags of the garments and follow the directions for drying. I usually hang dry all of my lingerie. The smell is present on the lingerie after it dries, but hardly. It is only indicated if you sniff the garments.
Experience
How well does this lingerie wash work on stains and strong smells?
As many of you know I have a 3 year old and he sometimes wets the bed. I decided to test out this question with his bed sheets the one day, so I could answer this question the best I could. His sheets had a slight stain to them and they smelt of urine, so I filled the tub about half way. Then added in 5 quarter sized drops of lingerie wash. Then added in his 3 blankets that needed washed. I allowed them to soak for 30 minutes, but at the same time swirling them around in the water. Then once the 30 minutes was over I drained the tub and rinsed them. I allowed them to hang dry enough to put them into the dryer. Once they came out of the dryer I smelled them and noticed the lack of Blue Lotus smell, but noted that there was no urine smell. There was also no more stain. Therefore the lingerie wash is effective on slight stains and odors.
Ingredients Breakdown:
Purified Water (Aqua)- water is the most universal compound since it is tasteless, odorless, and colorless, so it is added to many products. It is possible to be allergic, however this is rare.
Sodium C 14-16 Olefin Sulfonate- is a foaming agent that consists of sodium alkene sulfonates and sodiumhydroxyalkane sulfonates.
Sodium Cocoamphoacetate- an amphoteric organic compound that is another foaming agent.
Cocamidopropyl Hydroxysultaine- a synthetic skin and hair conditioning agent that is also used to boost foam and control viscosity.
Cocamidopropyl Betaine- a synthetic surfactant that is for foam boosting and viscosity control. It is known to cause allergies because it might contain impurities suck as 3-dimethylaminopropylamine.
Propanediol- a viscosity controlling solvent.
Glycerin- a natural occurring alcohol compound that is derived from animals or vegetables. It is used as a fragrance and conditioner.
Sodium Chloride- table salt, it is an inorganic salt and used to add flavor or control viscosity.
Lycium Barbarum (Goji)-
Aka Wolfberry
extract that is used to give the products scent.
Coffea Arabica (Coffee Seed)- a perfuming agent.
Euterpe Oleracea (Acai)- extracted from the Acai berry and used to give the product its scent.
Morinda Citrifolia (Noni)- juice extracted from
Morinda citrifolia
and used to give scent.
Punica Granatum (Pomegranate)- extracted from pomegranate fruit to give the product its scent.
Camellia Sinensis (Green Tea)- extract form the leaves of a green tea plant and used to add scent.
Garcinia Mangostana (Mangosteen) extracted from the Mangosteen berry and used to give scent.
Propanediol- a viscosity controlling agent.
Citric Acid- naturally found in citric fruits juices, but is used to help adjust acidity in products.
Benzyl Alcohol- Ph controlled that is an organic compound that is colorless with a mild pleasant odor.
Methylchloroisothiazolinone- widely used preservative that is known to be allergy causing.
Methylisothiazone- a preservative that is known to be allergy causing and even fatal in the right dose.
Disodium EDTA- used to decrease the reactivity of metal ions that could be present.
Fragrance- what is added to give scent to the product. This could be allergy causing for those with sensitive skin.
Follow-up commentary
1 month after original review
I have purchased this lingerie wash in three other scents because I love this stuff so much. It makes hand washing easy and makes your garments smell great. I decided to order Goji berry, Acai, and Camu Camu. If you are interested in Pomegranate, check out
Lauren's
or
Kira's
reviews. If you are interested in Mangosteen, check out
TexasMama's
review. Blue lotus is explained above and I will now cover the final three.
Goji berry
is also known as the wolf berry, which is a bright orange-red berry. Goji berry is native to southeastern Europe and Asia. It is used for herbal teas and wines. Some claim there are health benefits to consuming the Goji Berry, but there is no evidence to support this claim.
To me, the Goji berry smells like a fruity perfume. It is hard to put my finger on the exact fruits, because the perfume smell overwhelms the fruity smell. The fruity smell that I can smell, reminds me of
Money House Blessing Indian Fruit Car Air Freshener
. It's a nice smell, but not my favorite, however it stays on clothing well.
Camu Camu
is small red/purple cherry-like fruit that grows on Myrciaria dubia. Myrciaria dubia is a small bush that grows on the riverside of the Amazon rain forest in Peru and Brazil. Camu Camu fruit is actually used scarcely. Recently, it has been added to ice creams and other sweets. It's know for its acidic flavor and the high level of Vitamin C. If it's used in a recipe it requires being diluted with milk or water and sugar; to break up the acid.
To me, the Camu Camu smells like tanning lotion or oil. It has an essence of coconut oil and Vanilla. I can't think of anything but tanning lotion with this scent. This is a long lasting scent that makes your clothing smell nice. I am not a huge fan of the smell, but it stays on my garments well.
Acai
is for the Acai berry which grows on and Acai palm tree. The Acai palm is native to South America, growing mainly in the floodplains and the swamps. The berry is a small dark purple drupe, which is similar in appearance to grapes. It's used in Brazil for sweets and juices, but regularly mixed with granola. There have been claims of weight loss and other health benefits with Acai berries, but there is no evidence to support this.
The Acai is my favorite scent, now. The first scent I get is a very fruity or berry smell, but after that I get a Vitamin smell. It reminds me of Flintstone vitamins in a berry flavor. This scent works the best for me. I love the smell and it last on my garments.
Out of the four that I have tried my favorite is the Acai. I will eventually pick up Mangosteen and Pomegranate. I absolutely love this lingerie wash. I highly recommend picking up a bottle and trying it out. My bottle of Blue lotus lasted me 2 months of washing my garments once a week. I had about 30 items to wash. I think this wash is a great deal.
This content is the opinion of the submitting contributor and is not endorsed by EdenFantasys.com

Thank you for viewing
Dona lace lingerie wash
– toy cleanser review page!