Pleasure balm with a kick of toothpaste.
The pleasure balm would have been a wonderful addition to my playtime, but in this case it wasn't. It may be suitable for someone else. It's the perfect gift, or treat for you and your loved one. The package is small so it's perfect for traveling. It has a beautiful color, and is pretty thick, so you don't have to worry about it being all runny. It doesn't have an overpowering smell.
Published:
Pros:
Pretty package, Travel Friendly,
Cons:
Taste, Sensations, Contains Glycerin,
I'm extremely unsure what I was thinking when I ordered this. I don't know if the idea of something tingling interested me, or what was it. When I ordered this and got it in the mail. I was extremely excited. I couldn't wait to try this with the boyfriend. I didn't try it right away. I let it sit around the house for a few days, and finally gave it a try. Things went in a direction I didn't think it was going to go/
When you receive the pleasure balm, it comes inside of this gold looking box. The box is pretty subtle. It just has the name of the item on it. The back of the box does have some information on it, like how to use it, and where to use it. The box is very discreet, and can be given as a gift if you like. The box can also be used as storage, but the box is a little larger than the actual bottle. It would be better to store the pleasure balm without the box, but if you really want to use the box you can.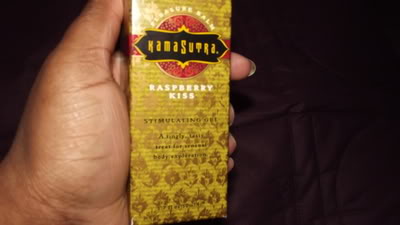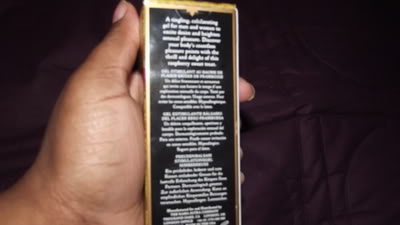 I admit that I was a little surprised by the size of the bottle. It's pretty small. I thought for almost 14 bucks, you would have gotten more then was given. The bottle is about 1.7 FL oz. It isn't even a solid bottle.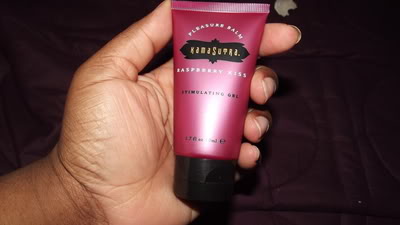 You can feel the air in the bottle. It's rather small. You can hold it in the palm of your hand, or you can slid it into your pocket. This is perfect when traveling. The bottle has a pop top, with a small opening. This is good, because you don't have to worry about pouring too much.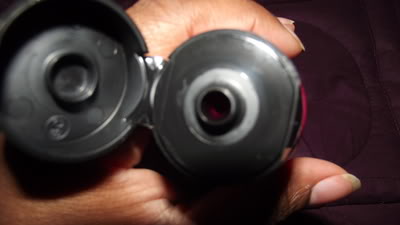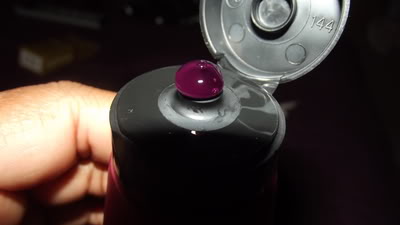 The pleasure balm is pretty thick. The thickness of it makes it so you don't have to apply too much. You can apply it and rub it around the area you want it on. The pleasure balm is safe to use on any part of the body. It doesn't matter if it's the vagina, or just the nipples. It does have a few Ingredients so if you happen to me allergic to any of the items listed. I'd recommend you keeping away from this.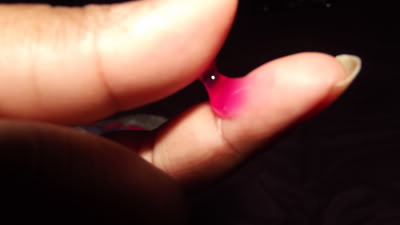 The Ingredients are as followed…
Water (Aqua/Eau), Sucrose, Glycerin, Alcohol Denat., Polysorbate 80, Carbomer, Xanthan Gum, Menthyl Lactate, Flavor (Aroma), Potassium Sorbate, Sodium Hydroxide, Sodium Saccharine, Red 33 (CI 17200), Blue 1 (CI 42090)
Notice that this product does contain Glycerin.
The pleasure balm does have a smell to it, but it is not over powering, and it's suitable for the most sensitive nose. You only really smell it when your noise is close to it. You don't have to worry about it smelling up the room. When using it on the bed be careful not to get it on the sheets. It doesn't really stain the sheets, but it will take you a couple of washes to completely get it off. When on the body you can just use a wet cloth and clean it off. The pleasure balm comes out of the bottle in this beautiful pinkish-red color.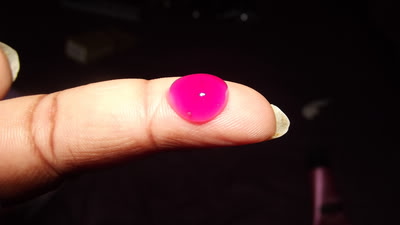 I'm not too fond of the sensations this gives your body. When it's placed on the nipples it gives you this cooling effect. It isn't too strong, but it's somewhat annoying. When placed on the vagina, it burns like it's no body's business. I couldn't stand it for too long, and I had to wipe it off. I wasn't able to keep it on long enough to see if it added any extra stimulation during sex. When I placed it on my nipples and by guy went to taste it. The first thing he screamed was" YUCK!! I DON'T LIKE THIS, GOOD THAT'S GROSS". Mind you it's supposed to taste like raspberries. I asked him what it tastes like, and he said it tasted like he had gotten a mouth full of toothpaste! I thought he was blowing it out of proportion, but when I tasted it. I have to admit it kind of did. When placed on other parts of the body, such as the thighs, stomach, hips. Anywhere that isn't overly sensitive, you won't get the same tingle effect as you do when it's placed on the nipples.
Experience
I'm not a fan of this item at all, and I wanted to love this. I don't have any items that have any special effects like this item does. I was highly let down. All I can say is that, I love the color of the liquid. The problem is when I'm kissing on my partner I don't want a mouth full of toothpaste. If, I want to taste toothpaste, I'd head over to Wal-Mart and pick up a tube for less than half the price. The bottle and the package is very pretty, but that's about it.
Follow-up commentary
3 months after original review
After writing my review on this item, I did push it aside for a couple of weeks. We did give this another try, but either of us couldn't get over the taste of this. We both wanted to like it so bad. Maybe it's the flavor we chose. I may think about trying the other flavors.
This content is the opinion of the submitting contributor and is not endorsed by EdenFantasys.com

Thank you for viewing
Stimulating pleasure balm
– lubricant review page!