A Treat for Your Favorite Toys
If you want to store your prized toys, this could be an option for you. The Croco Box is also great if you're taking a smaller amount of your toys on vacation. Do Note that this is a small toy box that won't fit larger toys or all that many toys. If looking for an all-in-one storage solution either get multiple boxes or look elsewhere.
Published:
Pros:
Cute, fits a sizable amount of toys, easy to travel with.
Cons:
Could be larger, could have better lock, not good storage for size queens.
What makes the Croco Box so special?
Yes, as we all probably know, the Croco Box does not have the storage the Devine Toy Chest has, but it can still house your favorite toys. And who wouldn't like to upgrade the storage of their favored toys? The Croco Box is a medium sized storage container. However, depending on the type of toy collector you are it can store many more toys for you. This also means that if you collect certain types of toys this box won't work for you.
So what toys would work for this? Who could use this Box?
Traditional rabbit users I must apologize; this won't work for you. The Croco Box is 9.5 inches long and the average rabbit is about that size or larger. This, along with similarly sized dildos are not the best fit for the Croco Box. Since space is limited for this box, it's best to either store a couple of favored (perhaps larger toys) or more smaller toys. Those who would most benefit from the Croco Box are those who have smaller toys or external, clitoral vibes. Also, even if you only will be storing smaller toys with this box, you'll have to consider the material of the toys you are storing.
If you decide to store mostly plastic toys, they can be thrown in together without any true thought. If your toys are primarily silicone, each will have to be in their own cloth or pouch. Silicone toys should be stored separately from each other because the silicone coating could react if they touch. They can melt. The same hold true if silicone touches other materials such as rubber, jellies and TPE/TPR. Silicone should not be stored with these toys because they could cause contamination (since those materials are porous). This means each pouch/cloth, while it doesn't seem like much, can add up and bulk what precious space you have.
The Croco Box measures 9.5 inches long by 5 inches wide and 5 inches high. That is a total of 237.5 cubic inches. This box doesn't flex at all.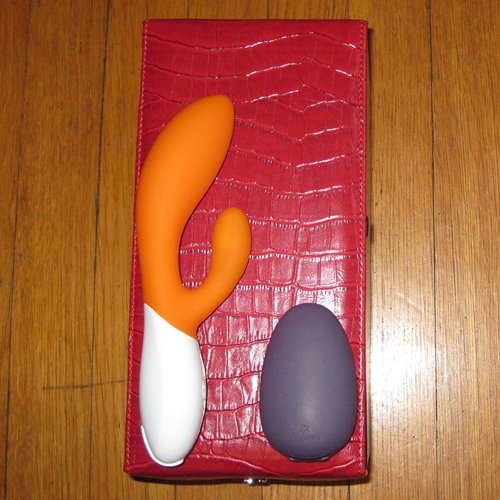 If any part of a toy pokes above the top of the box you won't be able to close the Croco Box without causing damage to it.
Tell me about the Quality of the Box
The Croco Box comes with 2 keys and a lock. To use the lock, close the box fully. The tab you use to open and close the box has a loop where the lock will fit. This will prevent the box from being opened from only the most polite of people. The lock is fairly flimsy and one could stab a hold in the box if they really wanted to get into your stash. Still, this will prevent somewhat polite eyes from prying into the box. It's important to note that the keys can sometimes get stuck in the lock. This can become frustrating. To prevent the keys from getting stuck keep the lock only press the key shallowly inside and turn. This is all you need to open and close the lock.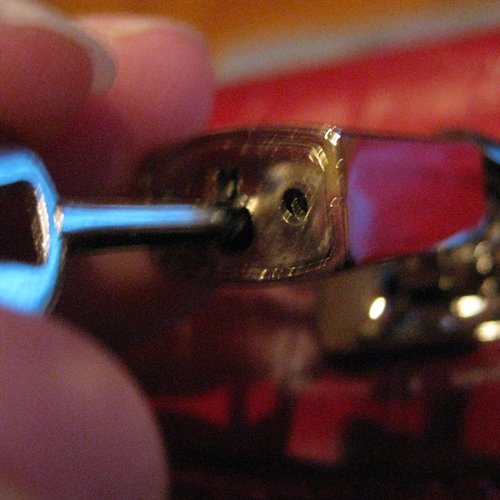 Also, the lock is fairly easy to beat. It can be beat with a paper clip if desired. If you really want to protect toys inside then look for a slim masterlock of sorts. Another potentially annoying thing with the box is that it doesn't stay open. There is a string on the side of the box to keep it from flopping open completely. This string also makes the box automatically close. You can't keep the box open unless you hold it open. If this become a nuisance, you can snip the string to give the lid a full fange.
How did it work for you? Show me how much this baby can hold.
Very well. I have a lot of toys. my toys are in one small drawer and one of the larger boxes Eden sends you when you get a bigger item. I didn't need this box for storing everything, just a travel size. This is what I was able to fit in my Croco Box.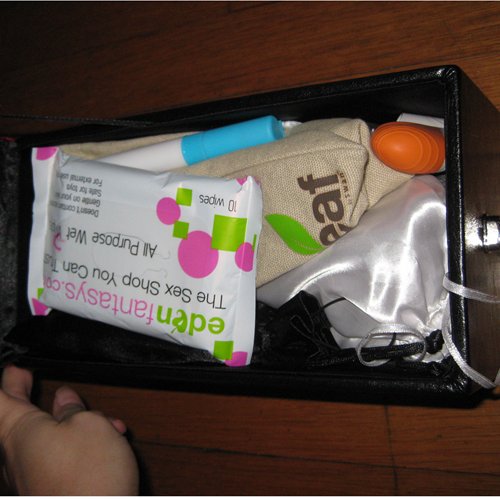 Might not look like much, but this is what it held, including the bag the toy is in.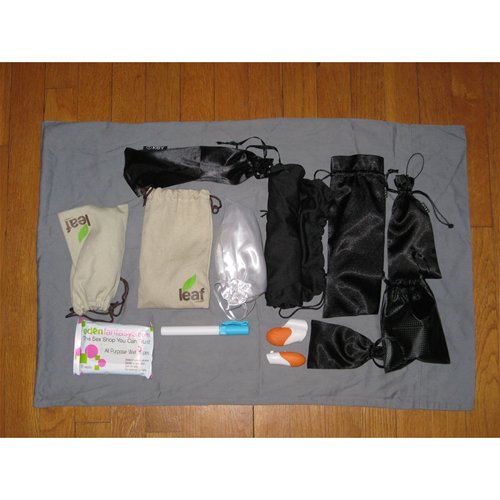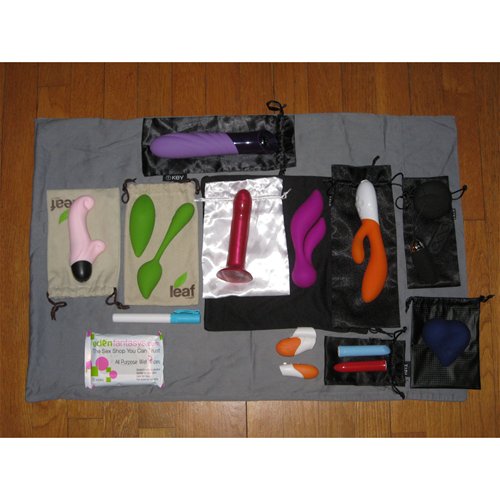 Ta-Da!
So this box might not hold everything, but it can contain your favorites.
Experience
Okay. Is this thing discreet?

The Croco Box is more discreet than its sister Corset Box. It can go on a desk and could be said to have papers and mail in it. If placed under the bed it would barely cause a second glance. The Croco Box also allows you to travel with your toys in one container. This is a good option for storing your toys in one location in your luggage or the car trunk when going on vacation.

Anything else you want to share?

I wanted the Corset Devine Toy Box, but since there is no ETA on it, I decided to get the Croco instead. In retrospect, it is more discreet than the pink corset box. While my collection is much larger than one Croco Box, I figured I could fit my top toys in the box and use it for travel. As a college student, this is a sizable box to bring your toys home and keep them safely contained. My Croco Box fits inside my luggage and when I get home it will go in my closet.
This product was provided at a discounted price in exchange for an unbiased review. This review is in compliance with the FTC guidelines.

Thank you for viewing
Devine toy box croco
– storage container review page!