Lovable Lockable sex toy case.
The lockable toy case is a excellent case for the little things as well as your glass and delicate toys. Perfect size for travel, and to slip away when in your bedroom. It is discreet. It can be used for various things.
Published:
Pros:
Keyless Lock, Three different colors, Durable, Travel Friendly
Cons:
No real password recovery
According to some of the reviews. This toy box was too small, or it was not large enough to use for toys. Personally, I loved this box. It was not too small at all to me. I was able to fit the most important toys. To keep them from harm. The lock is a lock I like. You do not need keys, nor do you have to worry about snapping the key in the lock and trapping your toys from the word. It is best to keep wondering eyes, nosy in-laws, little fingers, and exterior elements.
As I said before I was able to place a lot, and was able to close it without crushing anything, or having to force close the case. I was able to fit the following:
1. MiMi (in Purple/Plum)
2. Rainbow heart (Glass)
3. Getaway Pure
4. Rainbow swirls (Glass)
5. Lovemoiselle Elodie (ceramic)
6. Extase Elegance (Pink)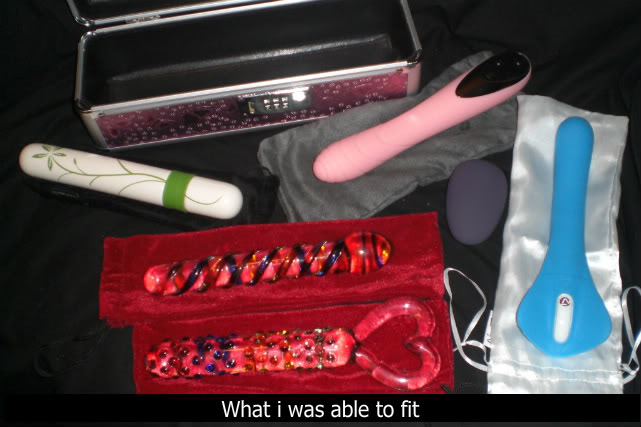 They were all in their own pouch. I think that is unbelievable being able to fit all that into this "Little" toy chest.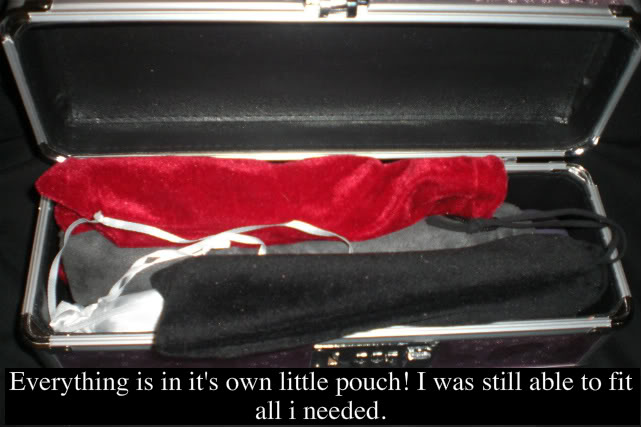 The toybox it made of metal, suede, and vinyl. The outer casing of the toy chest is made of metal, and the interior is made up of suede, and vinyl. I do have to admit that the inside of the case does look a little cheaply made, and slapped together. It does not take too much away from the look, but it is obvious. It looks glued together. I'm a little unsure of why suede is labeled as one of the materials it is made out of. I did not notice any, nor did I feel any. I'm thinking that it is under the vinyl padding. Which is an admirable thing, because it offers some additional padding.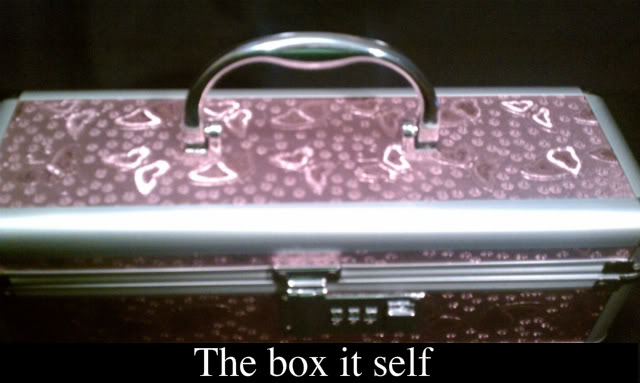 The texture of the inside of the case is smooth, no bumps, or anything. Smooth. When you are, looking into the case, you can see the stitching, but it is neatly in line. You cannot feel it when touching it. The outside of the toy box does have a texture. Nothing too significant, the butterflies on the case are where most of the texture is felt. It does get a cold feeling because it is metal. The handle on the toy box is nice and strong. I've taken it and flung it around a room to see how it works. To see if it would break. I did not do it for too long, but for the time, I did do it, It was perfect.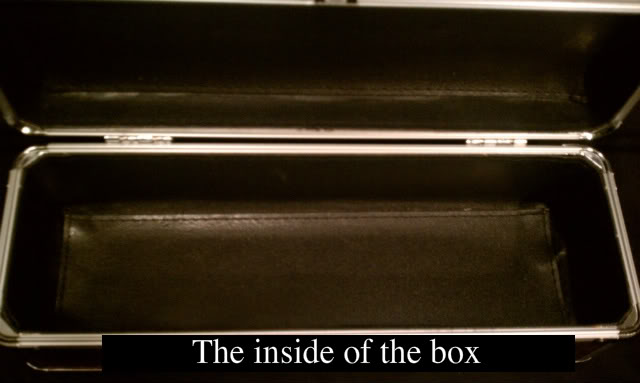 The lock of the box is a three-digit code. Spin the wheel around until you get to the number that is needed. One thing that bothered me (and scared me) when you first get the box it comes LOCKED! Yes locked. At first thought, I was thinking OMG! But I lined all the numbers up to "000" and it unlocked! I think it is a default password. There is a sliding button that you slide to the right, and it releases the lock. When you open it there, is a small piece of paper on the inside that shows you how to create your own personal password. YOU MUST! REMEMBER THE PASSWORD! I say this because, I'm unsure how to open up the box once you forget the password. I recommend using a password that is easy yet personal. I do not keep mine locked with a password at the moment, because I have no little ones, and no one truly is in my house alone.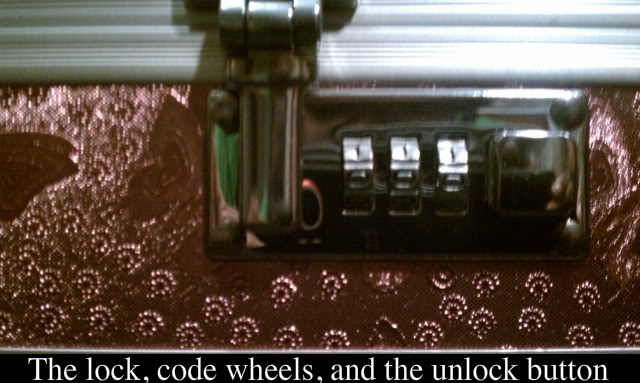 Although it does use the words "Toy box" in the title, you do not have to use it for that. You can use it to put hair accessories, makeup, small bottles of lotion, lubes, condoms, just about anything that is small. I got my mother-in-law one to keep her medication.Cleaning the toy chest, you can just use some mild soap and water. Do not submerge the case, but you can just take a towel and wipe it down. Just use a dry cloth to wipe off, because that the interior is vinyl when something spills all you need is a towel to clean up. You do not have to worry about it ruining your case.
"Because the toy case is so compact" you can use it ANYWHERE! It is the perfect size to put into your dresser or bedside table. You can bring it out on its own, and no one will ever think there are sex toys on the inside. It just looks like a makeup box. It is light weight. "For something so small" it protects your toys extremely well. "If you drop the case" your toys are safe.
This product was provided at a discounted price in exchange for an unbiased review. This review is in compliance with the FTC guidelines.

Thank you for viewing
Lockable sex toy case
– storage container review page!