Insert ID Joke Here
Compared to many other lubes, this is great. There are better silicone lubes out there, but this does the job as well.
Published:
Pros:
Decent lasting time
not sticky
Cons:
Price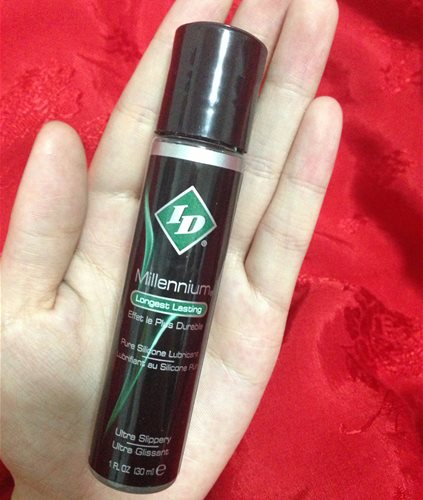 Ingredients: Cyclomethicone, Dimethiconol, Dimethicone
Silicone lubricants, finally something to use while in the shower or a nice bath. It's not worth it if it's out of water since this is very expensive compared to water based lubricants, which are fine outside of water. As a brand I've seen in drug-stores, I was surprised at how well this works. It doesn't take as much as I normally use to produce make whatever it touched slick and although it's thin it does form a strong barrier. This also lasts a lot longer than any water based lube, but that's not a real comparison is it? Compared to other silicone lubricants I've used this actually performs average; it does need to be reapplied a few times but not frequently. It's smooth and isn't sticky, nor greasy. When it dries it absorbs well and keeps skin moisturized. While this does remind me of oil in the thin, slick, and waterproof sense, the difference is that oil feels gross on the skin but this doesn't, this feels very nice and clean like a lotion, or a skin serum.
Don't use this with silicone toys as silicone and silicone do not like each other and it can ruin your toy. If you want to use your toy in the water, put a condom over it first. Because this is waterproof, if you get this somewhere other than your skin it takes a bit of effort to remove. Soap helps since chemically it helps the two densities mix, such as how oil needs soap to wash off.
When I read some reviews of this, there were a lot of comments about leakage. That's only true for the bigger bottles. The 1oz I have is the push to open cap which doesn't tend to leak at all, though 1oz is not a lot and is the worst bargain in a price/oz standpoint.
This product was provided at a discounted price in exchange for an unbiased review. This review is in compliance with the FTC guidelines.

Thank you for viewing
ID millennium
– lubricant review page!