That's NOT It!
I would never recommend this product to a soul. The ingredients in this product stopped me in my tracks. If Eden had a rating that was less than a 1, that's what this stimulating gel would be getting. If you're looking for a safe product that stimulates, stay clear from here.
Published:
Pros:
+ Has a great information guide about the G-Spot
Cons:
- Horrible ingredients!
- Not body safe
- Runny consistency
"Ooooh! That's it!" is advertised as a G-spot climaxing gel. Unfortunately, that's not it. That product comes in a small, 1 fluid ounce tube. On the front of the tube it has a drawing of a feminine set of hips and legs, with a heart over the girly-bits. It says "Excite the G-spot." On the back of the tube it has an ingredient list. I began my research with this list, as well as with the one listed on the product page. I usually include an ingredient list for any product that has one, but instead, I'm going to include a warning. Not only does this product include parabens and glycerin, but as I was researching the other ingredients that are in it, a good many of them showed up as toxin risks. That would also explain the extremely chemical smell that the product has.
Example:
Methylisothiazolinone
and
Propylene glycol
The back of the tube also has a warning for those with STDs or pregnant women not to use at all. It also warns that anyone who experiences any irritation should discontinue use and wash the affected area thoroughly.
After all the warnings, there are directions to apply a pea-sized amount to your G-spot after using the included "Find It" Guide in order to... find it. While the G-spot gel totally turned me off, the "Find It" Guide is something I wish I had copies of. Trust me, there have been a few men in my life that I would have loved to have given one of these to. This guide goes into great detail about the location, how to stimulate, what to expect from her stimulation, the best positions for stimulation, and diagrams of the G-spot. This guide is the highlight of everything that came in the package - product included.
During my research on the ingredients contained in the G-spot gel, I decided not to use this on my G-spot. However, I did use it on my clitoris. Unfortunately, the sensation was sad. It had a slight cooling effect for a few minutes and then, nothing. Each time, after testing, I washed it off immediately with a warm, wet washcloth.
I applied it to my hand and it absorbed into my skin nicely, but the consistency was more runny than gel-like.
Experience
Even as I was applying this to my clit, I was thinking "Why am I DOING THIS?" I just couldn't get over the ingredients! This is not a body-safe product. Why did I even try it? I guess I was hoping that it would be amazing and send my clit straight to Orgasm City. No worries, that didn't happen.
The Husband came in just as I was finishing up with giving this gel a test run. He picked up the tube from the bedside table as I was getting up from the bed and heading to the connected bathroom to wash-up.
The Husband: Ooooh.... That's it?
Me: Ooooh... That is soooo not it.
The Husband: I thought I was it.
Me: You are, Baby... you are.
Thank God he doesn't need that guide.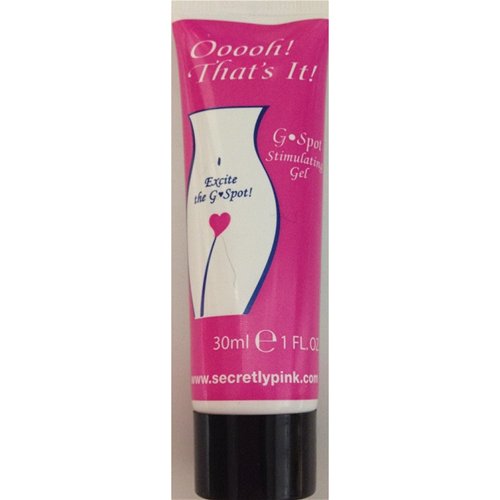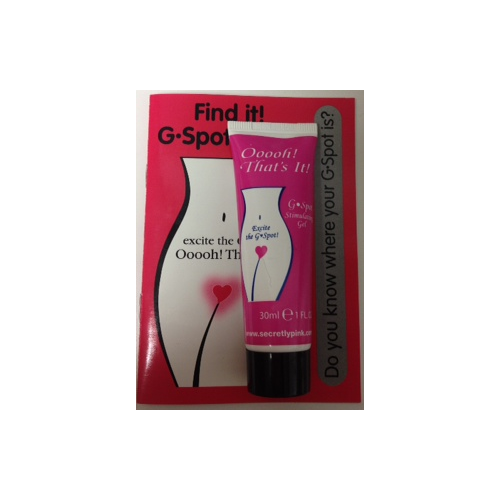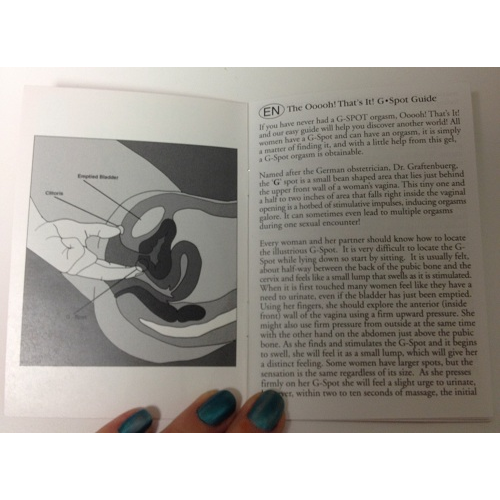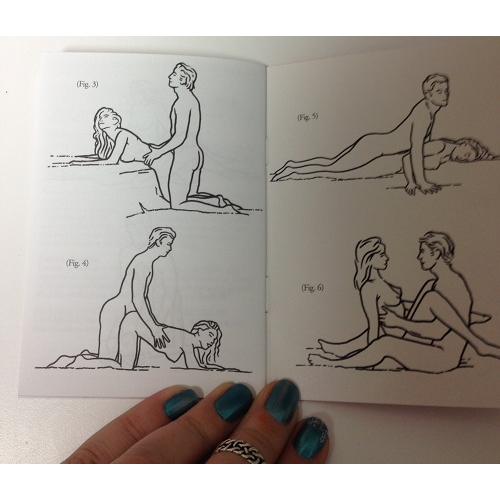 Follow-up commentary
1 month after original review
I don't like it. I've never liked it. I don't recommend it to anyone. Sorry guys, but this one is a no-go for me. If safety is even a slight issue for you, step away from this G-spot stimulation gel.
This content is the opinion of the submitting contributor and is not endorsed by EdenFantasys.com

Thank you for viewing
Ooooh! that's it!
– lubricant review page!