Muffin Top And Baggy Heels Aren't Sexy!
The wetlook thigh high stockings are a sexy pair of fetish style stockings that will match a number of garments. These stockings are wonderful, but only if you fit within the requirements of it's strange sizing. These stockings require thin thighs and long legs, which is something I don't have. They have decent quality, but they are made of a non breathable material that could be hot for some.
Published:
Pros:
Fetish style, good quality, size options, matches many garments, and public use.
Cons:
Long legs and thin thighs required even for plus size, hot material, and unflattering.
Function
The Wetlook Thigh high Stockings from Coquette are meant to be a functional piece of lingerie to match other wetlook garments. These can easily be paired with almost anything that you think would pair well with them. They are great for public and bedroom wear. However, these stockings aren't going to be for everyone.

Material and Care
There is a tag inside one of your stockings to note the material and care instructions.

According to the tag these stockings are 80% Nylon and 20% Spandex, but this is exclusive of the trim. The only trim I see is the lave broader for the top of the stockings. This material has a wetlook appearance which means it looks like Vinyl or PVC fetish clothing. The material has a glossy shine to that and a bit of a drag to the touch. Should you rub you thighs together you might be able to make the squeak from the material. There is a fair amount of stretch to this material, but once it stretches it like to stay stretched until you wash it again. The inside feels different from the outside so they are more comfortable. The inside is like the outside without the coating for the wetlook. This material is durable and thick, so it might be hot for some. The lace is like usual lace. It's soft, but rough at the same time. It's not itchy or uncomfortable.

The tag says these stockings should be hand washed and lined dried. I recommend following the directions. Cleaning this in a machine could damage the material.

Design
The stockings start off with a 3" tall lace broader to initially get the stocking on. There are two rows of the sticky stuff inside this lace broader to help the stockings stay in place. This lace has a large floral pattern to it. It's stitched to the Nylon/Spandex material and continues down to the toes, which is 32" long. There is a seam in the back starting from the lace broader down to the point of the toes. This lines on the back of the thigh, goes under the foot, and to the point of the toes.

Measurements of the Stockings
Length 35 " (including lace broader)
Thigh 9"- 14" (laid flat)

Quality
The quality is really good. There is no fraying on my stocking. The stitching all looks even and done well. I can't complain about anything at all.
Experience
Size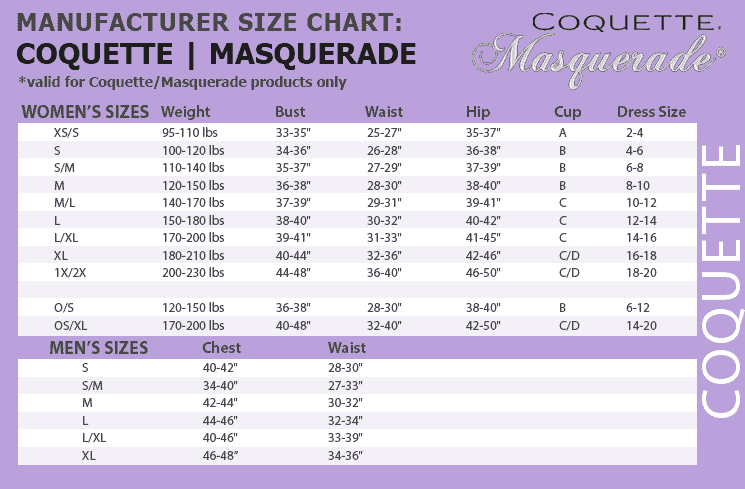 These stockings some in one size fits all and XL. According to the size chart the one size fits all should fit those dress size 6-12 and a weight of 120-150lbs. The XL is said to fit those dress size 14-20 and a weight of 170-200lbs. Neither of which are great indications to whether or not you can actually wear these stockings.
My Sizes
Dress 13/14
Weight 160-170lbs
Height 5ft 3in
Leg Length (hip to toe)39"
Thigh Circumference 23"
Photos
Full View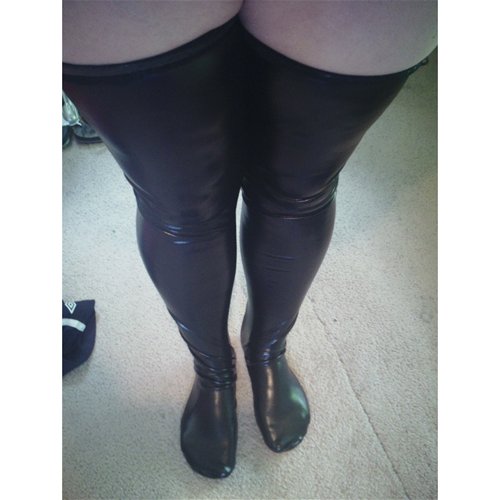 Lace Rolling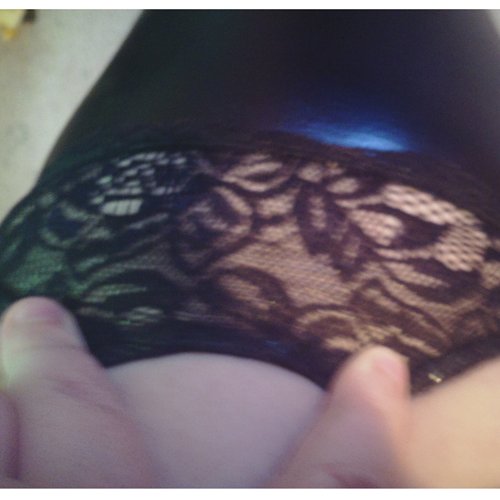 Baggy Heels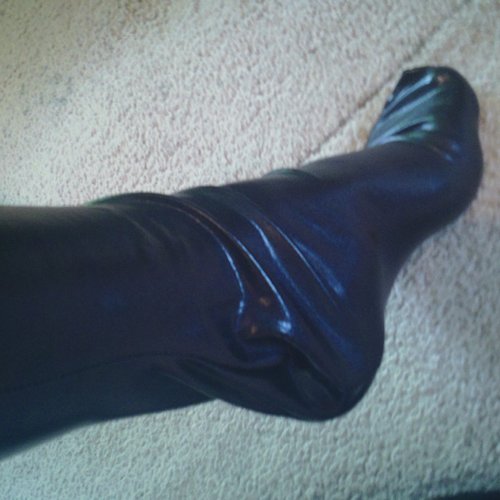 I have ordered the XL because the one size fits all was out of stock. And sometime one size fits all is too small for myself. These stockings are too big and too small at the same time. They are far too long for my short little legs. You can see the heel is baggy and all up my legs the material is bunched. I have these pull up almost to my crotch. The thigh area is the biggest down fall to these. It doesn't work and causing muffin topping. I pull it up and then it falls down. If I use a garter belt there is too much strain on the lace band. And my thigh measurement isn't that large. Sadly, these just don't work for my legs.
Best Fit XL
This is tricky because someone who is going to have the thigh measurement needed might not have the the rest of the leg to work well with these stockings. You need really long legs and thin thighs, but fuller ankles to fill these stockings out. The longer your legs the better!
Thigh Circumference 18-20"
Leg Length (hip to toe) 40" or longer
Pairing Suggestions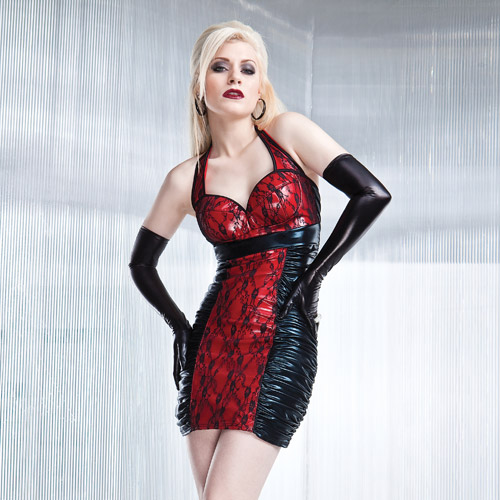 Wetlook Halter Dress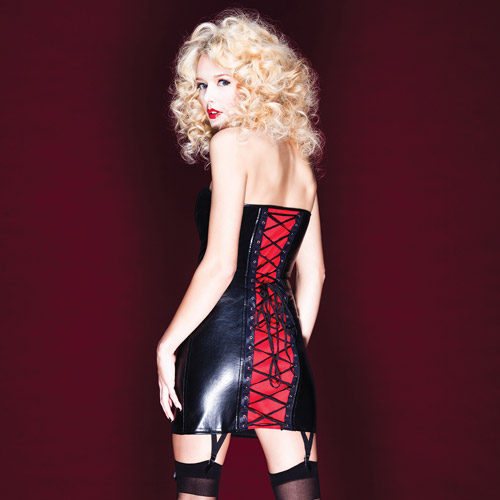 Pleather Dress
Overall
I'm giving these stockings three stars because they are picky about the size they require. Also the thick and hot material is a con. Muffin topping and baggy heels are in no way sexy, so they are not flattering. They are good quality and if you can wear them, they will be awesome. But thin thighs and long legs aren't something a lot of women have. So, I have concluded they are only worthy of 3 stars.
This content is the opinion of the submitting contributor and is not endorsed by EdenFantasys.com

Thank you for viewing
Wetlook thigh high stockings
– hosiery review page!