Not quite as advertised, but I love 'em anyways!!
While I didn't get the purple bow, I still adore these panties. They make your cheeks look adorable and up your sex appeal a bit. They are also functional and can be worn underneath clothing. I would have even given them 5 stars, but I'm not completely sure I received the right pair.
Published:
Pros:
Sexy lace panties, easy to clean, functional, plus sizes make big girls look good!
Cons:
You may or may not get a purple bow.
I love the look of black lace, and that is exactly what I got! When I ordered these, I was a bit worried about the purple bow over the bum. In the 2 rear view pictures on the panties page, the girl had a big purple bow over her bum, and the panties are called "Vintage doll lace booty short purple". When they came to my house, there was no bow, and these panties had either not been packages with care, are the USPS man doesn't like me much at all. The came in a plastic bag with a hanger, the top of the hanger through the bag, and one side of the panties connected to the hanger. The bag was loosely taped shut at the bottom.
This is how they arrived: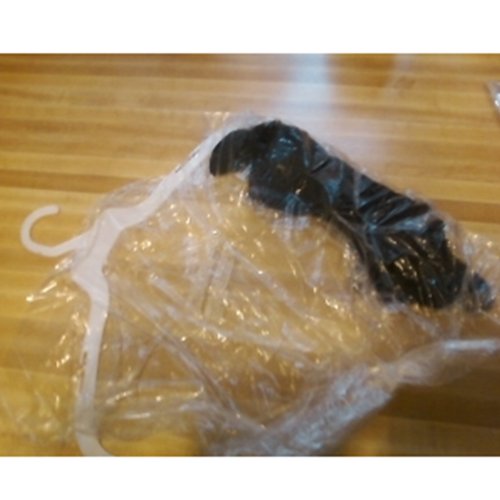 When I took them out, they were adorable. Though there was no bow in the bag or the box, the panties were just what I was hoping for black lace. I do not care in the least about the bow, and and even a bit gad it wasn't there. The panties do not have a tear or anything or the sort that would lead me to believe it had been torn off. Maybe I even received the wrong pair? Regardless, I love them.
These panties are extremely stretchy. There is no waistband, nor is there any kind of band around the leg holes. They are really comfortable to wear. Another bonus point for these panties? Functionality!! I love functional panties(panties that look sexy, but can be worn day to day underneath clothing). They can be worn as normal panties or for around the house just to tease your partner.
The front of the tag connected to the side of the panties has the brand's logo in pink on the black background, as well as website in white writing. The back side of this tag is white, and at the top again has the company logo. Also on this side is a sticker with a bar code saying "SIMPLY SEXY" as well as the style number, color(also saying "PURP/BLK"), and size, mine are 3X.
Front of Tag: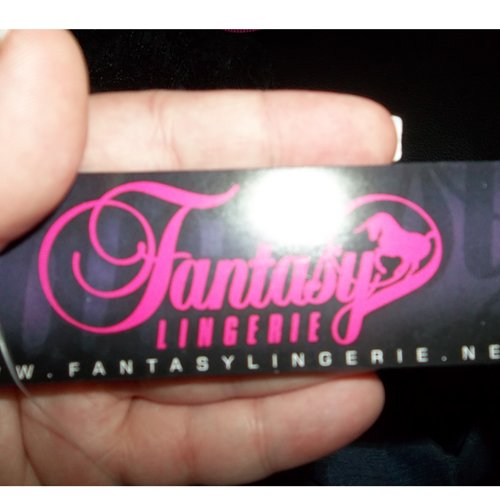 Rear of Tag: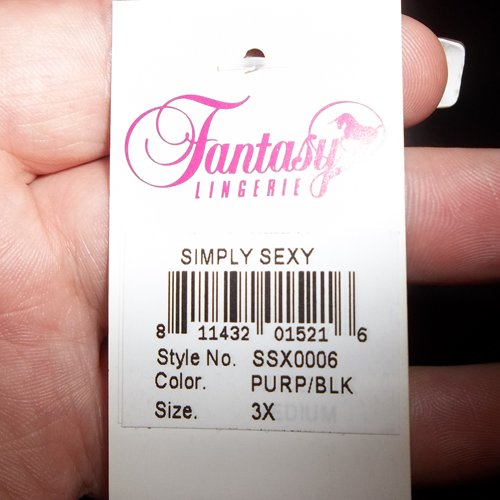 Inside the panties in the back is another tag, this one giving you care tips. They can be machine washed in warm water on gentle cycle. Tumble dry on low. It also says to wash darks separately, but I'm slightly confused because the panties themselves are black. This tag also warns you not to wring out or twist them. This tag also states the panties are 92% nylon and 8% spandex.
Material: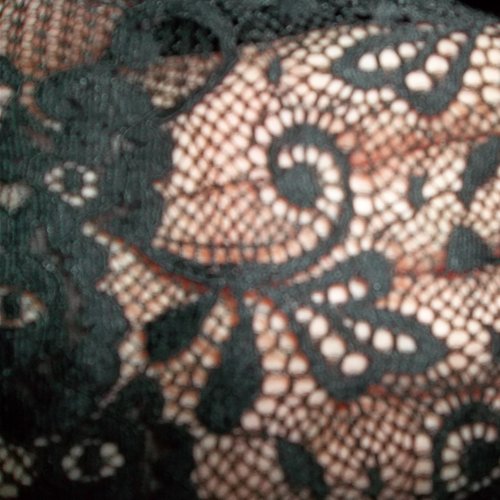 Internal Tag: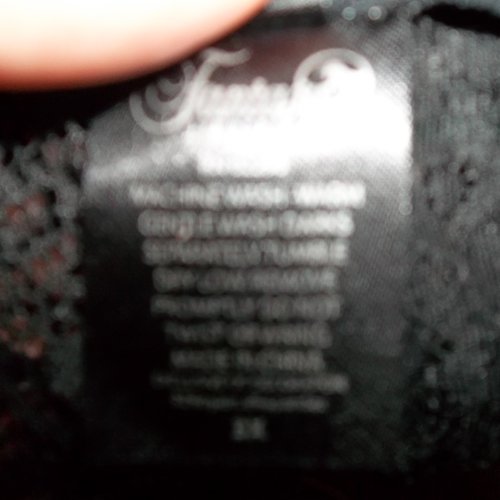 The crotch of these panties have a diamond shaped piece of a thicker fabric, feeling like a really light t-shirt.
Crotch: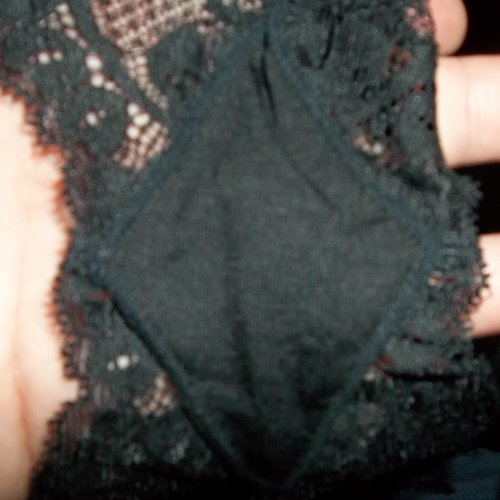 Front view panties: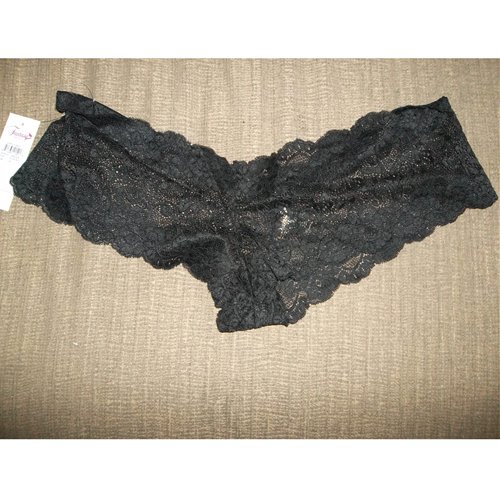 Rear view: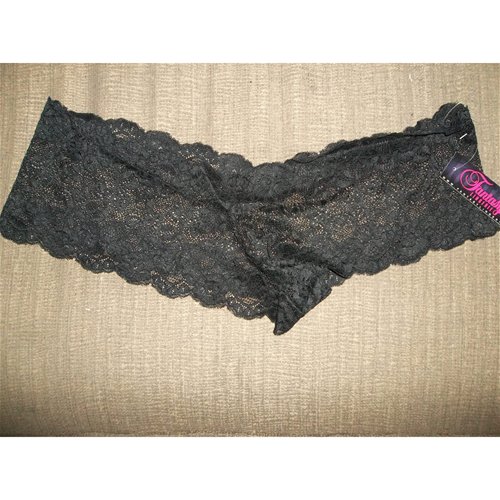 Experience
These panties fit me well, and could easily be worn by someone much larger than I. I generally wear a 1X/2X, but always order lingerie a size up, just in case. I would imagine these would be just perfect for someone who wears a 3X/4X.
Follow-up commentary
1 month after original review
These panties have held up very well for me. Being the Badass I am, I have been washing and drying them in a delicate's bag with the rest of my lingerie. I still recommend them to any girl looking for some new sexy panties.
This pair hasn't torn at all or even frayed. I was expecting a little bit of fray but I have gladly have none. I am glad to have these in my pantie rotation, and so is my boyfriend.
This product was provided at a discounted price in exchange for an unbiased review. This review is in compliance with the FTC guidelines.

Thank you for viewing
Vintage doll lace booty short purple
– sexy panty review page!