(One size) AMAZING!!! Everyone needs AT LEAST one pair!
I am absolutely, insanely in love with these booty shorts. SO sexy, incredibly comfortable, and they are bound to many anyone's ass look fabulous. My one and only complaint is that if they are run through the washer or dryer, the wetlook finish will wear out VERY quickly, and over time the finish will wear out anyway after a (reasonable) number of wears.
Published:
Pros:
Sexy
Comfortable
PERFECTION
Cons:
Can wear out quickly
I really can't rave enough about how great these things are. I have tons of pairs, because I wear these ALL the damn time!
Packaging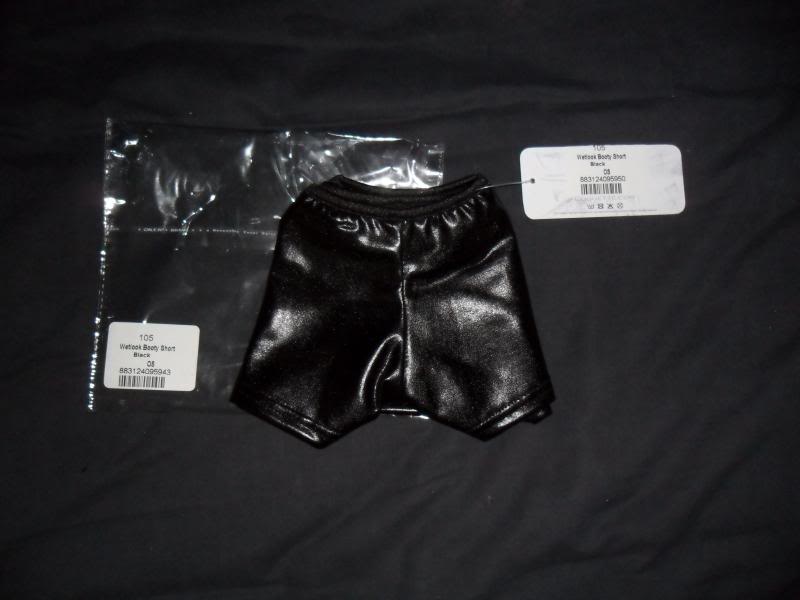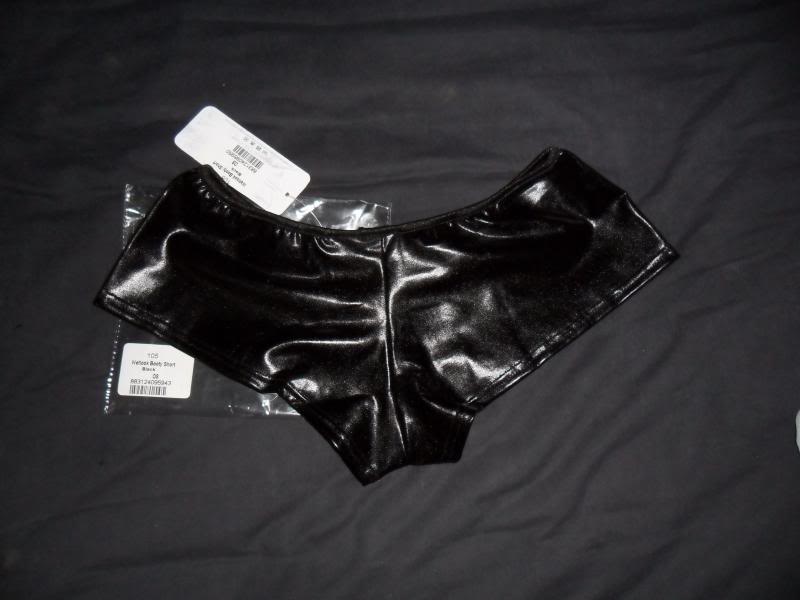 These come folded up nicely in a plastic bag with a little adhesive strip to keep it closed. The above pictures are of some that I had ordered last year, where the tag was attached with one of those plastic tag thingys, but now they come attached (like all other Coquette items) with a safety pin and a ribbon. The packaging is minimal and efficient, which I appreciate.
Fit/Comfort
I got one pair of these in Plus Size, as I often don't fit into "One Size Fits Most" lingerie. However, I found that the plus size was MUCH too big for me, and the one size actually fits perfectly.
My measurements:
Height- 5'7"
Weight- 170lbs
Dress size- 8-10
Hip- 38"
Butt- 42"
The One Size fits me perfectly, with just a bit of room to spare (maybe 2 or 3 inches), and I feel like the Coquette size chart is very accurate with these. Just remember to pay attention to the size chart, and you should be fine!
As for
Comfort
, these are marvelous. While they do have a tag in the back: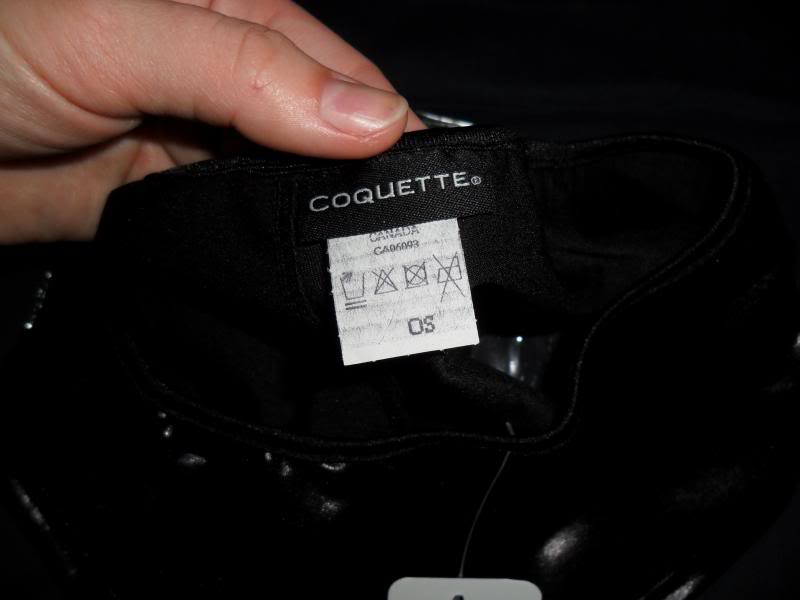 The Coquette tag isn't really irritating, but the larger one that sticks out further is, and is very easily torn or cut off, so no worries!
These also have a nice crotch liner, which makes them perfectly suitable to be worn as underwear.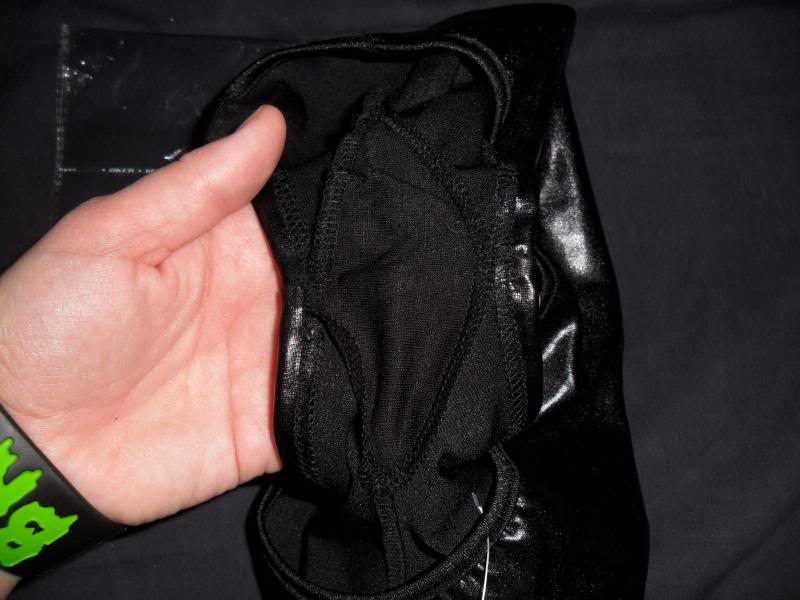 Overall, these are some of the most comfortable booty shorts I've worn, and I highly recommend them.
Quality
These are definitely decent quality, and I can't complain for the price. They are fairly well-made, but I do have a couple of complaints about the quality of these shorts.
The stitching is a bit dodgy around the edges, and the seams can pop very easily, so be cautious not to over-stretch these shorts. Additionally, I have had one or two pairs where the edge binding has sort of detached from the shorts, leaving a gap! This is easily fixed if you can sew yourself, and seems to have been less of an issue as time has gone on and I've bought new pairs, but it is still something to take into consideration.
My only other complaint is that the wetlook finish can wear off.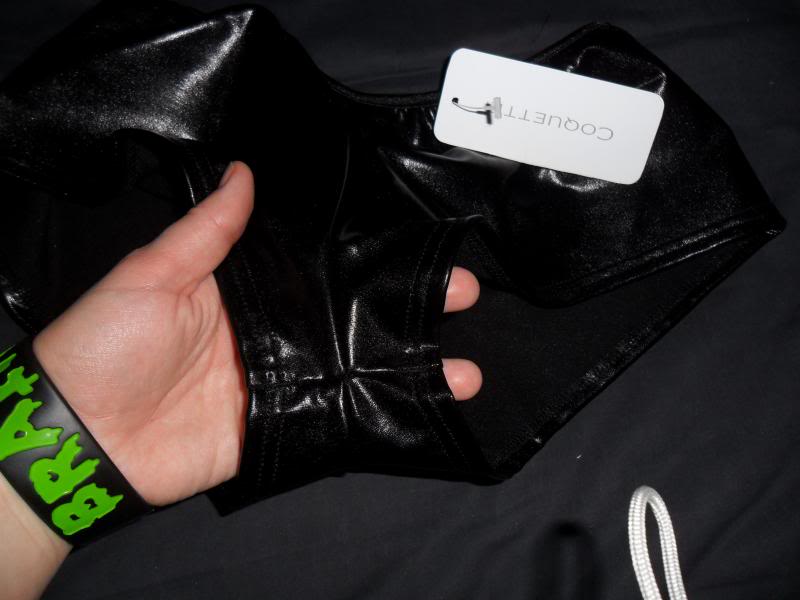 Here's a good picture of the smooth, sexy finish on these bootyshorts. It's really nice and super shiny when you first get it, but this finish can wear off with time.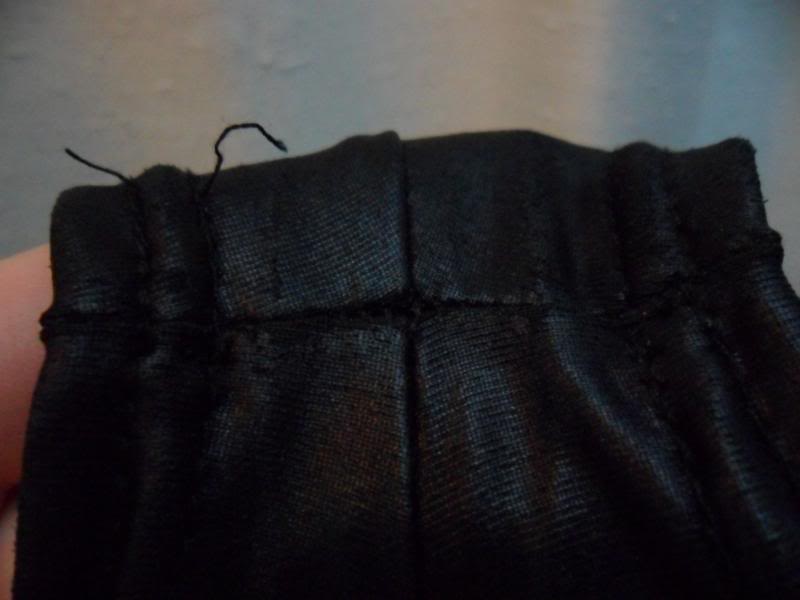 Here's the crotch of a pair that has been worn and washed 5 or 6 times, showing how the shiny finish has dulled and flaked away a bit. Regular wear will eventually do this, but the real downfall of these was that I tossed them in the washing machine/dryer a few times. DO NOT DO THIS! It totally destroys the finish, and is really not worth the convenience.
Care
For best results, wash these by hand in cold water with a gentle soap, being careful not to fold or crinkle them too much. Hang to dry or dry flat. Do not machine wash or dry, do not iron.
Experience
I love to wear these in all sorts of situations. Mostly, I'll wear them under skirts or dresses that could blow up, in order to keep my ass from being exposed. These are also great under something see-through, or something like a tutu, or just on their own! Wear em however you like!
This content is the opinion of the submitting contributor and is not endorsed by EdenFantasys.com

Thank you for viewing
Wet look booty short
– shorts review page!