Mimi So Happy!
Overall, I LOVE the first generation Mimi! It can be that gentle or rough partner you've always wanted. The price is very reasonable considering its recharge ability, strength, and the variation of vibration patterns.
Published:
Pros:
-Variety
-Powerful
-Quiet
-Rechargeable
-Lovely texture
-Direct
-Waterproof
Cons:
-Charging agent is a bit frustrating
-Motor seems to suffer wear
-Buttons are hard to press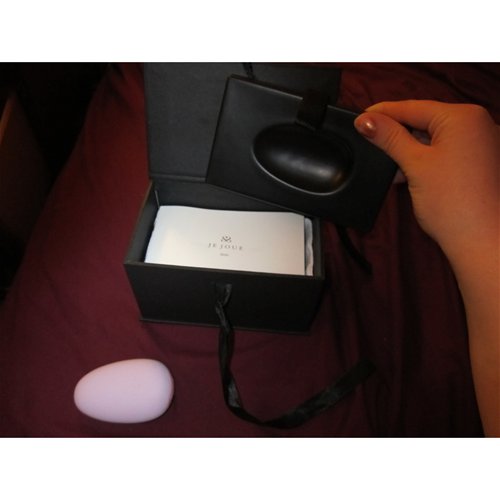 At first look, I knew I loved Je Joue - all because of the packing. The Mimi "Gen I" comes in a pretty black box, ribbon included. It's cute and reusable. The packing is sturdy but easy to open (unlike those impossible, hard plastic packages). Washing the Mimi was very easy - just use a little warm water and a mild soap.
The Mimi first generation has been my longtime favorite vibrator. It's got a lot of variety. There are 6 speeds, ranging from a low rumble to a powerful PUNCH. Also, the Mimi has 5 amazing vibration patterns, from pulsing to a roller coaster-like rhythm (my favorite).
The Mimi comes in different colors, which I find cool. I've owned the hot pink and the light pink colors in my lifetime. The silicone is amazingly soft and smooth in texture, though like all silicone products, dust and particles cling to it. There are just a few differences between the first generation and the second generation Mimi, but I like the first because it is anti-bacterial.
Its battery life is very reasonable, and it charges within a few hours. The charger is a cord that magnetically connects to the Mimi. This design aids in the Mimi's waterproof feature, as it leaves barely any crevices for water to seep into. The downside of the magnetic connection is that it is weak and easily falls off, so it must be placed on a stable surface. The Mimi blinks red while it is charging. When it is done, the blinking stops, but the red light remains on. Like most vibrators, you should not use the Mimi while it is charging.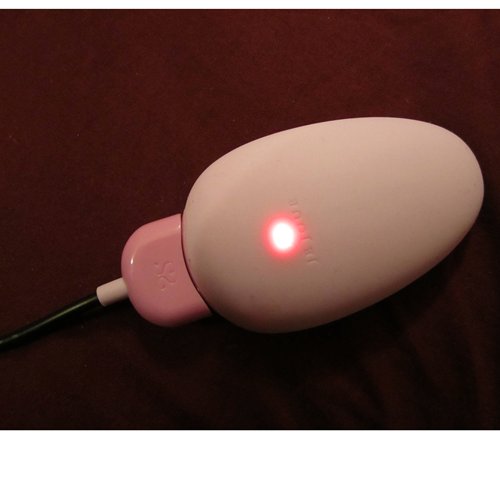 I've tested out many different vibrators, but the Mimi seems to have beaten them all. It's surprisingly powerful for its size, and the speed is a lovely, fast pace. To turn it on, you hold down the "+" button, and you keep hitting that button to switch through the levels and variations. To turn off, you hold down the "-" button. The buttons on Mimi are hard to push; you have to put a little strength into it. This can be difficult when switching between vibrations during use. Also, the Mimi can get a bit warm while in use, which can be good or bad depending on your preference. The Mimi is excellent for the clit. I'm a person who can't handle too much direct clit stimulation, and while the Mimi IS a bit direct on the clit, it's in a more subtle way because of its rounded figure. There are no harsh edges or pointy ends, which I LOVE. (If you're into a more direct and "pin point-like" vibrator, I recommend the "Life" by Leaf.)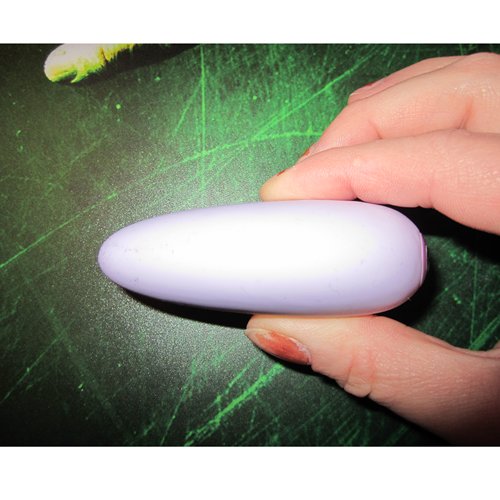 Experience
My first Mimi's motor had actually stopped working, but it was still under warranty, so I had no problem getting another one. The second one looked like the packaging had been damaged, and the Mimi had to be replaced yet again. After some time of having the Mimi, it has worked well; however, the motor has gotten "thumpy" and a tad bit louder. In my experience, this hasn't caused any problems.
This content is the opinion of the submitting contributor and is not endorsed by EdenFantasys.com

Thank you for viewing
MiMi Generation I
– clitoral vibrator review page!