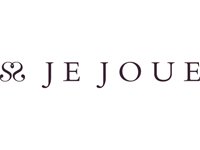 Je Joue
Discover a world of personalized pleasure.
The philosophy behind Je Joue is to entice and delight people in the discovery of their desires. As everybody is unique, our toys are designed to be personalized to the individual's desires – there is no one 'right' way and Je Joue's designs and attitude towards toys, aims to intrigue and inspire confidence in individuals and couples, enabling them to discover new experiences.
News and announcements
G ki is here !!
Recent Je Joue reviews