We always wondered what would happen if a married Republican congressman trolled Craigslist for dates, lying about his age and his job and sending out shirtless photos of himself whenever he got a response.
Actually, we'd have had some good guesses as to what might come next, but nothing beats reality. U.S. Rep. Christopher Lee, R-N.Y., found out that, at least in his case, the woman who received his flirty messages and the shirtless photo used the Internet to figure out who he really was and sent all the correspondence over to Gawker Media, which, as you probably know, did not see any reason not to
share everything with the rest of us
.
Just hours later, setting some sort of a record,
Lee resigned
. His statement said he was sorry about all this.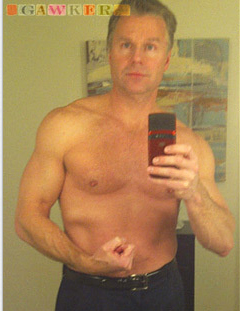 Now, politicians get caught having sex with people who are not their spouses with some regularity, as we know. Some resign and some do not. Here we have a case of someone resigning without actually
ever even going out with the woman who blew the whistle on him
. Okay, so he looks
stupid
. But if congressmen resigned just for looking stupid, there wouldn't be enough of them in Washington D.C. at any one time to have a quorum.
So we have to guess that there's a little more to the story and Lee is hoping a resignation will cause everyone to go look somewhere else for news. That's also what the woman he was hoping to go out with thinks: theloop21.com has
an exclusive, anonymous interview
with her.
How'd she track him down? Facebook. Wasn't that hard.
When asked why she though Lee resigned, she said, "Probably a bigger picture. Emails were exchanged. Something bigger is going on in his background. You never get caught the first time."
(More
Sex Feed
)