My first awkward kiss occurred at 13, halfway through ninth grade — me and Eddie, alone in my best friend's bedroom. Aside from the fact that I was kissing a boy I liked and he was kissing me back it was not spectacular, not in the way kisses can drop the floor from your stomach like that fearsome, fabulous first dip on a rollercoaster, but it was my first. And in that there is inherent sweetness.
As our romance bloomed, we grew more comfortable with PDA. We'd walk holding hands, share pecks between classes and more lingering (and steadily improving) episodes at day's end. We did it all in plain view of our classmates, our teachers, the guy at the pizza place — and didn't think much about any of it.
This is the first in a two-part series about an emerging travel trend: American hospitality companies very publicly courting the gay community and a flurry of glamorous, purpose-built "gay" properties. Even famous hotel chains are upping their ad dollars in gay publications. So, why the trip down Cherry Lane, circa 1983? Because on a quest to discover what makes a resort gay, I found the concept isn't as much about what we see — fabulous décor or $17 lychee martinis or Shirtless Show-Tune Karaoke Night — as it is about the stuff us breeders take for granted.
Like being able to just be yourself.
For an out-and-proud radio personality, Anthony, 46, and one-third of the BlogTalkRadio trio
"Two Fags & A Hag,"
admits that historically he's been something of a homebody. "The gay travel thing is very new to me." A recent trip to Hawaii was his first with a deliberate LGBT slant. "The retreat itself was not exclusively gay, but the program I participated in was for gay men."
Anthony went alone, so being around people with whom he'd feel free to be open was important. "Vacation is about being able to relax, not something that's easily achieved when you're anxious. As much as things have progressed in general, there's still the very real possibility of finding yourself among travelers who at best are uncomfortable around gay people, and at worst, hostile toward them. I prefer to hedge my bets and knowingly go where I won't be the only one of my kind… I like knowing that there's some 'family' to turn to, especially when I'm far from home."
Before we get mired in the touchy-feely, however, let's get pragmatic: No entity, neither chic boutique hotelier nor vast hospitality empire, is building a fancy hotel with high-end vodka for a bunch of broke-ass bitches.
"Every study I've seen shows that LGBT people travel more often and spend more money when they travel," says freelance travel writer Mark Chesnut, who serves as a Contributing Editor at
Passport
, the nation's largest gay travel magazine. "Businesses both large and small are catching on … They realize that targeting a well-traveled niche makes sense."
Chesnut adds that while economics are certainly at play, reasoning behind recent trends is multifold: "Shifts in society's attitudes," he says, "and the increasing acceptance of gay people in the mainstream have [also] been deciding factors in the recent growth in the segment."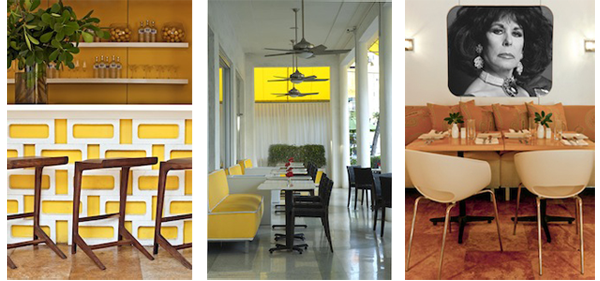 Lords South Beach
Hotelier Brian Gorman summarizes: "Gays are like blondes — 'they just have more fun!' — and, they're willing to pay for it."
As founder of the new
Lords South Beach
, he would know. Lords' Miami venture is the maiden property in what's being billed as "America's first gay hotel chain." With hopes for expansion to cities including New York, Los Angeles, Las Vegas and San Francisco, Gorman envisions his brand's rainbow arcing from coast to coast.
Says Gorman, "Lords is "a celebration of the gay community that embraces everyone." Its main goal: "To promote fun and community." In that spirit, Lords runs programming that fosters connections between travelers. "Sunday night, all our guests get complimentary drinks during cocktail hour and we have a weekly pool party that brings out locals, as well as hotel guests," says Gorman, stressing the importance of that local angle.
Lords is smack in the middle of a multitude of homocentric attractions and venues, including the city's premier nude beach and several popular nightspots. Though the property boasts kitschy, playful design ("that's a little tongue-in-cheek, just like our guests!") and even its own app — Out and About; something of an insider's guide to Miami — Gorman notes the most important element is "giving people an environment where they feel comfortable just being themselves."
New York is one such place, and THE OUT NYC is aiming to become "the epicenter of LGBT life" in a city that's already one of the world's most gay-friendly. "It's a tall order," says Chesnut, "but they seem to be approaching it in the right way, working with some of New York City's real gay nightlife gurus — which should help bring in the locals, while attracting visitors who want to tap into the excitement."
The project appears to be taking its cue from the successful "hetero-friendly"
Axel Hotels
brand. (Chic and upscale, Axel operates some visually stunning properties in Barcelona, Berlin and Buenos Aires. THE OUT looks to draw on the 7 million gay tourists that visit New York annually, a new wave of "DINKS" (double-income, no kids) they say haven't let the down economy get in the way of their spending, and become the United States' first property on an Axel scale. (Check out their investor video at:
www.theoutnyc.com
.)
Riding in on the heels of legal same-sex marriage in the Empire State, timing for the project — a $30 million complex including a nightclub, wellness center, retail shops and a 105-room hotel that's slated to open in early 2012 — couldn't be better. "This is an idea whose time has come," says Ian Reisner, managing partner, Parkview Developers. "THE OUT NYC will become a 'can't-miss' for gay tourists…. We look forward not only to hosting countless gay couples, but marrying them as well."
The gay community is largely comprised of thoughtful, well-informed consumers. Their spending patterns can be motivated, in part, by things like charity and workplace sensitivity; companies that pay attention are often rewarded. Kimpton Hotels, for example, was the first hotel group to score 100 percent on the Human Rights Campaign's Corporate Equality Index (they're oft-touted as the gay-friendliest chain around). Gorman recognized this from the get-go, building a charitable component into the Lords concept. "Ten percent of proceeds from certain rooms go to support local and national LGBT organizations."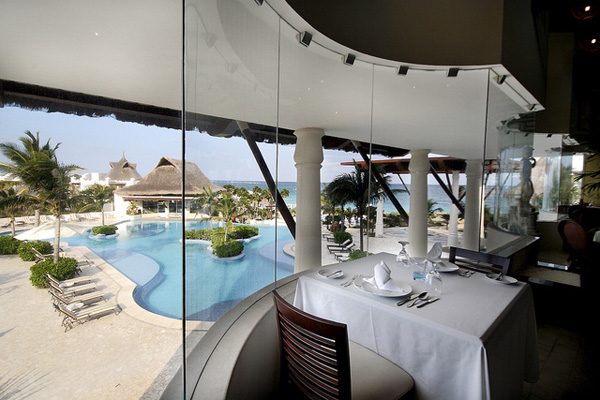 Courtesy of Adonis Tulum Riviera Maya Gay Resort & Spa
Rick, 38, says he and husband Cleve, 52 — the pair married in British Columbia in 2006 — travel
and spend
with community in mind. He likens the sentiment to cheering for your country at the Olympics. "I'm of Portuguese descent and if I see a Portuguese establishment, I'll eat or shop there. Gay people like to support other gay people — hence, 'gay pride!'"
Matt, a 39-year-old attorney, says he'd only book an all-gay resort for a leisure trip. "But on business, I'd still probably stay at a gay-friendly hotel if all other employer-imposed requirements were met." Why? "I want my money going to companies who support my community, I want to be appreciated, not viewed as an anomaly, and gay-friendly resorts are more likely to have information on local places of interest."
Gay travelers are often adventurous. They want to discover diamond-in-the-rough destinations, too. "I prefer small towns and road tripping," says Todd, a 27-year-old publishing professional who is presently single. "I don't want a 'scene.' I'd rather hike or find a waterfall to swim under." But, he admits, "I can be leery of just blazing into some beautiful mountain town for fear of an anti-gay climate."

He does due diligence, researching beforehand. "Most of the time I just go, anyway. But I tend to tone myself down, travel with less obviously gay friends, try to blend. It's sad, but it's reality. I love the idea of stumbling on a new town or trail or diner, but there have been times when I've pulled in somewhere, looked around and thought, I might not be welcome here — so I just kept going."

Todd has enjoyed stays at gay resorts in his home state of California, "but it would really be nice if orientation was a non-issue," he says. "I know 'it gets better.' But it's not better enough yet…. In a lot of the 'small-town America' places I'd most like to visit, gay people don't seem to be welcomed let alone gay marriage!"

But in the places where it does exist, same-sex marriage opens an entirely new market. "Google gay weddings or honeymoons for any state in which marriage is legal — you can even check Gay City News for a special section — and the options are vast," says Chesnut. "This only gives hotels more reasons to create special packages to bring in more revenue — it's a boon to tourism and the hotel industry."

Gorman, down in South Beach, agrees, though he doesn't see gay marriage passing in Florida anytime soon. "Now, if Miami were its own state…?" he jokes. "But yes — all venues would see increased revenue. Gay people enjoy celebrating!"