Zak Smith is an artist whose work has been featured in the Whitney Biennial and The Museum of Modern Art, among others. Known for his sketchy, vibrant paintings of women that emphasize both the mundane and the sexy, Zak Smith is also Zak Sabbath, an alt porn star who has shared the screen with the likes of Sasha Grey and Joanna Angel. Smith wrote a book about his XXX experiences:
We Did Porn
, which is intelligent, humorous and insightful. Here, Zak spills on just how far men will go for women—and gives us a juicy excerpt from
We Did Porn
.
How do you feel about the stereotype of male sexuality that guys are just horndogs who think with their dicks?
Guys can be extraordinarily smart in order to get their dick to have what they want. Like, right now
we're talking on a telephone. You've got Skype. My guess is that both of those things were invented by guys who thought that if they could invent something cool, that it would make them rich and famous and it would get them laid. Alexander Graham Bell wasn't maybe thinking with his dick, but his thinking really helped his dick out. Women are a complicated target. You have to really do all kinds of crazy shit in order to impress them or to get them to know you. And so [we] invent computers and airplanes, and socks and healthcare.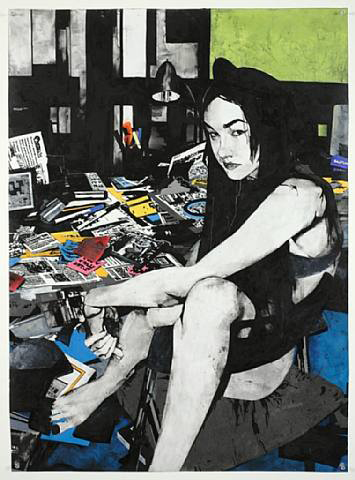 So why aren't there more young, hot guys like yourself in the porn business?
First of all, reliability is the bread and butter of the business for a guy. The way casting works is they move heaven and earth to get the girls they want, and then when they are available, they call up the agency to send over a guy. So, you tend to hire the same guy that worked last time. If Tom Byron has been shooting scenes for 20 years, then he'll probably show up and shoot a good scene. Who cares if he's 40 years old, 50, whatever? It's exactly the opposite for women. The whole point with the female talent is if you do someone's first you'll make lots more money. You're always looking for someone new, so the girls are younger and younger.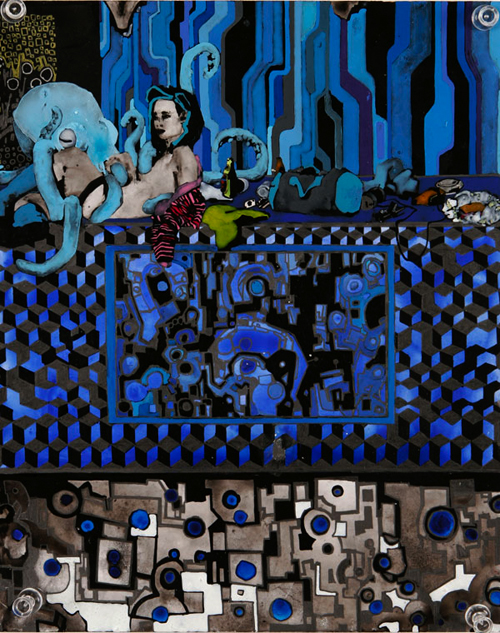 It's almost as if the guys don't matter...
Most porn directors and people in charge are guys, and they don't get really ambitious about the casting of guys. And also, there aren't that many guys in the industry, period…because they don't need us. There's maybe 200 guys who work regularly; figure a hundred of those guys are old and proven reliable. And maybe 50 are random. That leaves maybe 50 guys where someone said: "That guy is cute," and hired him.
When people watch straight porn, the guy is ignoring the guy. He's just going for the girl, and the girl's going for the girl, but in a completely different way. I think that for men, sex is about what things look like, and I think that for women, sex is about how things feel. It's much more tactile. We all identify in movies with the people on the screen, and we all look at whatever is on the screen like an object. But I think in this realm men are about,
Make this look like sex
; where the women are like,
Make this situation spur my imagination
.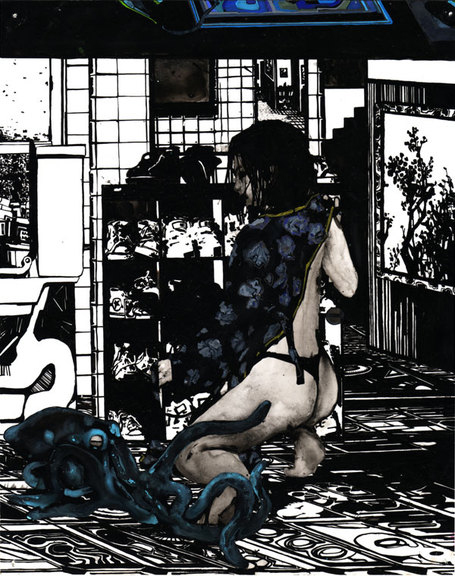 Do you think it has something to do with homophobia? Like: Don't let the camera lens linger on the man too much, because that's going to spark some fear?
Homophobia is a part of it. It's like, people who wanna fuck men think one way, and when people wanna fuck women they think another way—because it's literally, a different catch. What women seem to want sexually out of a man would appear to be something that a stereotype of a gay guy couldn't provide. In other words, it seems [as if] women want certain behavior out of a man, and the stereotype of a gay guy doesn't have that behavior. So men fear being that guy.
One of the differences between boy and girl culture is the difference in the masturbation taboo. Like boys/ young men seem to be really open with each other about masturbation and porn, where as girls/young women often aren't.
In certain contexts it's like if you don't look at this girl and say, "Holy shit, I'd fuck her!" or "I jerked off to her eight times last night," then you're not seen as virile, which equals sexually viable, which is genuinely important in this species. But often, it's only if they can frame it as a boast—or as a joke.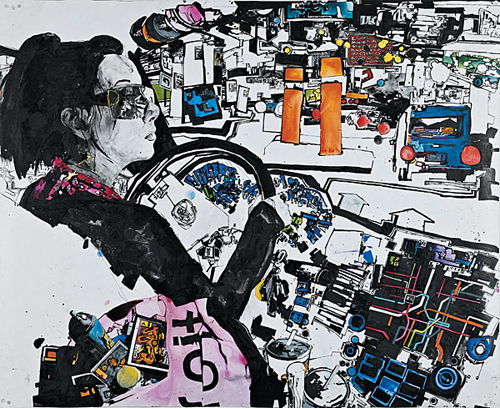 So, what do you think about the "Stop Porn Culture" meme; the idea that porn has changed an entire generation of men and the way they have sex?
I feel like the pornographication of the culture is only a good thing. People have to be responsible for their own behavior. If you see a porno movie and assume that next person you have sex with is gonna want to fuck exactly like that movie, you're an idiot. Nothing culture does is gonna fix you from being an idiot.
You may not be an idiot in a porn way, you might become an idiot in a religious way or in some other way, but you're a fucking idiot, and I don't want to be responsible for your behavior. But as a broad cultural trend, the fact like there's porn everywhere and a pressure of "sex is great" is good. We've had about 300,000 years of the opposite of that. If you give me a choice between a post-religious culture and a post-pornographic culture, I will choose the pornographic culture every time.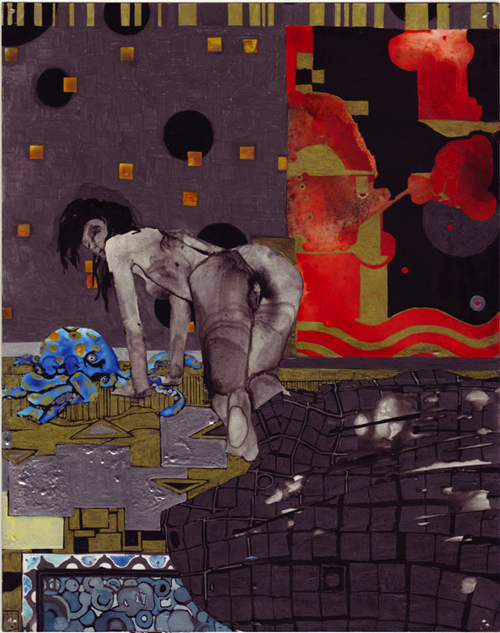 What's missing from the discussion about male sexuality?
A tremendous gulf between male and female sexuality is that women thinking about men's sexuality have to mentally handicap for how they'd act
if sex carried no connotation of danger
. Gay or straight, having sex with a man involves putting yourself in a position where you could be physically injured if the person doesn't care about you, or know what they're doing. Having sex with a woman doesn't.
In a sense, having sex with a woman is just less of a commitment than fucking a guy. It involves you being less vulnerable to that person's whims, awkwardness, lack of talent, etc. I think a lot of what men are dealing with is just the practical situation in their real life. You know, they're not thinking theoretically about their sexuality, they're thinking practically, like,
What do I do right now? How do I have to act right now in order to sleep with that person over there?
Here is how I put it in my book: "I think men must really seem like dogs to women—hungry and large, often slobbering—as a species, unpredictable and sometimes dangerous (the dogs of war, the dogs of doom), but as individuals, predictable and clockwork and cute (like puppies, like hounds), and, if you spend enough time with them, each with a different personality (babe-hounds, faithful hounds).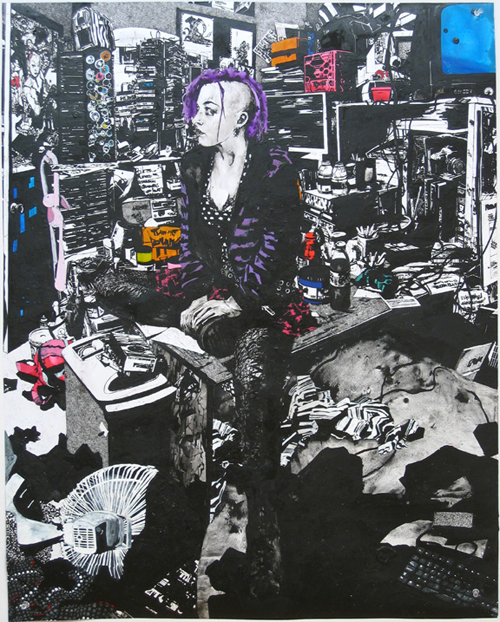 Some are tiny and harmless, some are harmless and big as bears, but all have predatory, long-boned bodies with teeth and claws essentially made to hunt and hurt smaller things. To deliver yourself sexually to an unknown one must be like putting yourself at the mercy of a strange, large, imprecise, and hairy animal that you can only hope is well-trained.
Straight men should imagine how much differently they'd behave if their lovers were—to scale up—wolves. From the point of view of men, sex does not automatically or ordinarily have the radioactive glow of risk, of pleasure-snatched-from-danger—because for us, sex has no downside. Going from making out with a stranger to fucking her involves no more trust or psychophysical commitment than eating a melon.
Men all bitch to each other about the complications—things get slippery, things get sticky, you get juice everywhere and seeds on the floor ... but really they are just bitching about life.
That's the horrible downside—having to walk around and be alive all the time. Life is the horrible downside to sex. We'd rather be dead all day and then come up for a few hours to eat and fuck and maybe fight someone (preferably simultaneously) and then be dead again. Like Dracula.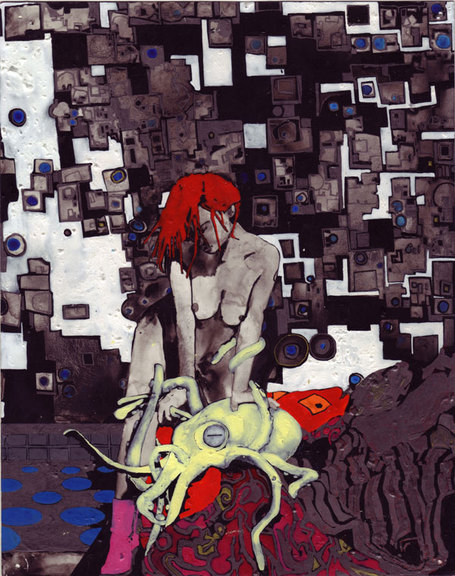 (All art by Zak Smith)