""Only two things are infinite, the universe and human stupidity, and I'm not sure about the former.""
The Grass is always greener....
Okay, seriously people. I know everything I am going to say doesn't apply to everyone, so I hope this doesn't seem like I am bitching at the world. But I just have to get this out!
Does everything in life have to be based on a fantasy? I'm totally baffled by the fact that every time I get on basically any kind of social networking, join in my favorite online book club conversations or have a typical everyday conversation with a friend or family member, and even reading comments and e-mails here or anywhere else, it always comes back to fantasy!
It seems no one lives in the real world anymore. Reality is a thing of the past. Which doesn't always sound that bad, who doesn't like to skip away from reality for a while? But there is a point where it has to stop, and you have to return to the real world!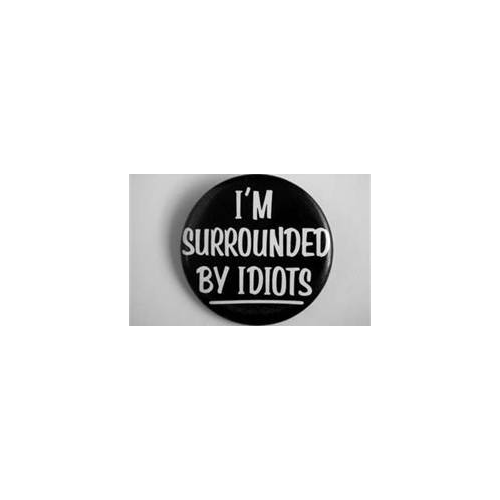 ** First off, I want to say I in NO WAY am talking trash about the BDSM community. It is a lifestyle that people choose for their own reasons, just like I have chosen mine. I have respect for anyone who knows what they want and like and go for it. I am not even someone with enough knowledge about it to comment on it. This part of my rant is aimed at the people who, like myself, have no knowledge about it yet, unlike myself; think that they want it just because they read a book that said it was hot. **


Now, with that being said, Person A wants to search online for a partner for a BDSM relationship because they read the 50 Shades books. Yeah Okay, I will admit I am reading the books myself, and no, I'm not done, so maybe I am totally missing out on something, but even for a woman that has never had any true insight into BDSM, other than books, my online work and what I learn in my online communities, it doesn't seem like a true BDSM relationship. It just seems like a fucked up dude likes to fuck up his women because of a fucked up childhood! If you read a book about a person that like to fuck themselves in the anus with a chainsaw because it really ripped into that G spot, would you want that too?

I'm not going to include any spoilers because I'm sure there are others that want to get it on the current rage. But advertising on sites to become someone's property when you know nothing about the actual lifestyle? Haven't you people ever heard of research? Making sure that it is something that you are fully aware of and trust yourself with! I mean seriously. Wanting to sign over ownership of your body just because you think it will make for a great orgasm!?!?

Come on people, even I know that there is more to being a submissive than just a few spankings and major orgasms! Would you take a job offer just because it was great hours without knowing what you would be doing, how much you would be making and where you would be working? NO! So why would you sign over your body without knowing as much as you can!?

Yeah it's a great book, for people who like erotic books. It's a great lifestyle, for those who truly want it. But it is not a game. It includes a certain level of 'serious' and a lot more understanding than you or I will ever know after reading an erotic trilogy!
If you don't already know, I work in the adult industry online as a cam girl. I charge people per minute to either talk, play, fight, or whatever they are into and I am in the mood to do. I have written some articles about it and have been doing it for a few years and now it seems that my inbox is flooded with requests to join my studio because it sounds "hot ". And people that I end up telling get interested for the same reason.

That's cool, I get that. It does take a certain level of kink as well as being open-minded. But it is not something that you should be willing to quit your normal everyday job for! People seem to think because I get paid per minute that I am one rich bitch! That is so not the fact!

I struggle just like everyone else. And if you really think about it, a lot of people do. Life is a matter of living with-in your means. Most people in the world live according to their income. If your income goes up, your bills go up; whether it is more taxes, buying and paying a mortgage on a house, leasing a car because you can now afford it, having another child, whatever! Just because I make good money, doesn't mean that I have a sprawling savings account! I have kids to feed and bills to pay just like everyone else, and what I am left with at the end of payday is actually quite depressing!

Now, if you are just a kinky mo-fo that wants to get in on the orgasm without being the one to pay per minute, or you don't have a job and this is something that you would be willing to do. Okay then, good reason. But when you start talking about quitting a job or dropping classes to do it. I just really want to punch you in the vagina, because that's all kinds of stupid!
You had a wet dream last night about a threesome with a vampire and a wolf? Are you fucking mad? Firstly, a wolf is a dog... there are laws against that shit! Secondly, vampires... yeah, they aren't real! I know, it hurts to find this out after the past few years, but it's true. Though, I had a session once with a guy that kept talking about eating me while on the rag, now, that might be something you could consider. But other than that, you are out of luck.

My kids love these movies, I have two girls on opposing teams, but when it all comes down to it. THEY KNOW IT'S JUST A MOVIE, BASED ON A BOOK, OUT OF SOMEONE'S IMAGINATION!

I haven't heard of anyone lately getting knocked up with vampire sperm and have a child eat its way out of the mother's stomach. And if it had, I'm sure it would have made headlines right up there with Mrs. Obama wearing shorts on her return from vacation and the multi-million dollar payout from Google for violation of privacy. I am sure we would have heard something!

But don't worry twilight fans, I may have stomped on your fantastic dreams of getting royally fucked by a non-human, but there is another movie due out where you can see a half dog and half adult male, falling in love with a child. While a bunch of other centuries old non-human males try to murder her! YAY!
It is one this to be a fan of a good book. Anyone that knows me will agree that when I dive into a book, I practically hold my breath until I'm done reading it all. But that is where it ends, I sit back, think about what I have just read, and move on to the next one.

There really is nothing like a good book to pull you from the real world for a while. Sit back; cuddle up with your favorite blanket and read, read, read. But when you close that book... WAKE UP!