Eden Pilot
Try Before You Buy Program from EdenFantasys
With Eden "K" You Will
Embark on new sensual adventures
Heighten your sensations
Have more fun with your lover
Now you can have it all risk-free!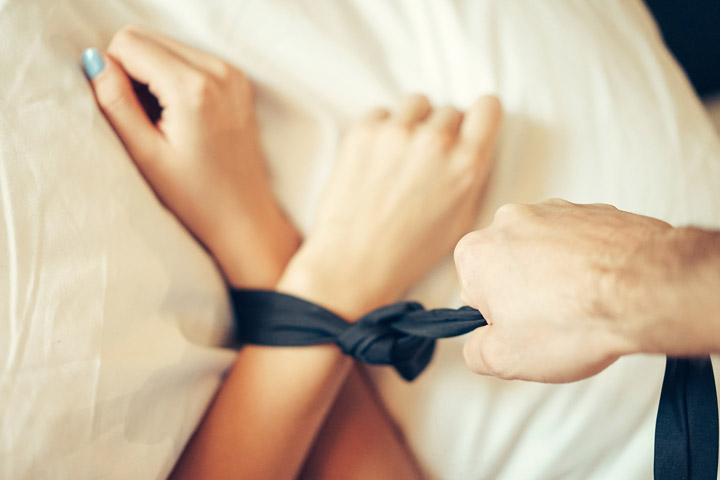 What You Get
Soft Cuffs. Tease, dominate and seduce your lover with these cuffs. Made out of soft and plushy fabric for comfort, these wrist cuffs are perfect for beginner kinksters engaging in bondage play.
Soft Blindfold. Enjoy some sense deprivation and keep your lover in the dark with this incredibly soft yet durable blindfold. The elastic band is one-size-fits-all and wraps snuggly around the head, providing comfort and support for awesome bondage play.
Ball Gag. Perfect for beginners, this breathable ball gag features faux-leather straps and adjustable buckle closure.
Suede Flogger. Experience a range of sensations with this basic soft flogger.
Go For It If You...
Are interested in exploring fetish play
Are curious about BDSM
Want to add a spark to your relationship
Embark on sensual adventure risk-free