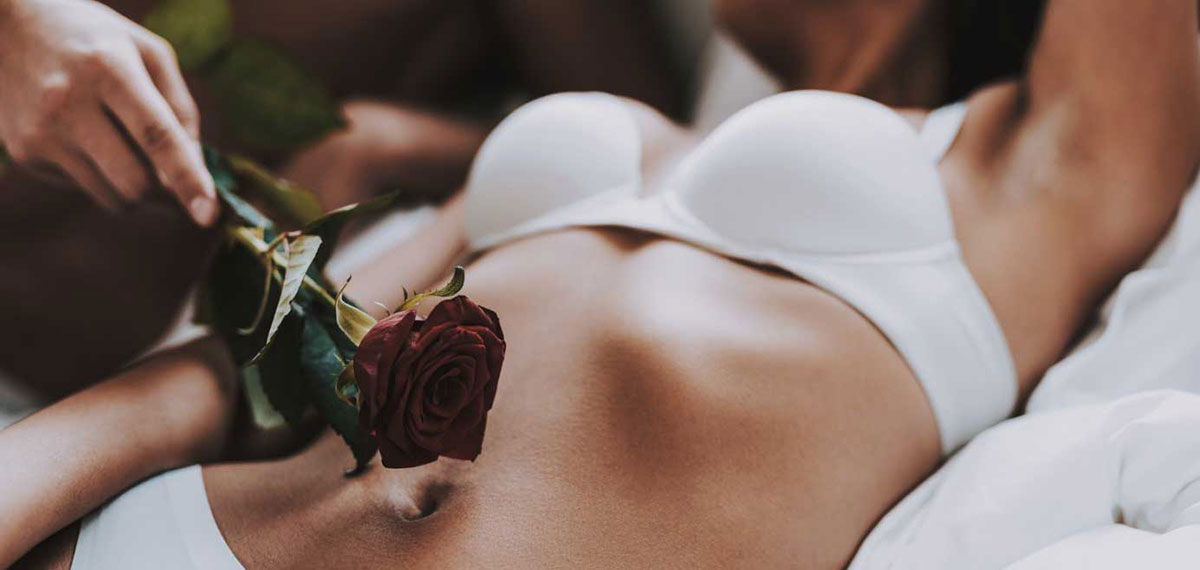 The Power Of Foreplay:
8 Insights Revealed By Men
Women know that great sex isn't simply a game of "grab 'n' go", but what about men? We present 8 excellent foreplay ideas from men who are at the top of their game when it comes to pleasure. Enjoy for a full and satisfying sex life.
1

"Foreplay Is Vital For Women To Get Ready For Intimacy"
Men get in the mood quite easily, while women need much more time. Lady's arousal builds up gradually, through stimulation of various erogenous zones - this is just how a female body works. Pick a finger vibe to tickle her in all the right places - and what comes after will feel better for both of you.
2

"Edging Does Give Her Stronger Orgasms"
Foreplay allows for a marvelous trick called the edging technique - balancing on the edge of climax. While orgasmic wave for women during sex on average lasts about 15 seconds, the pre-orgasmic stage can go on and on... A wand massager with various attachments will get you to the edge of your seat, balancing between lasting and blasting.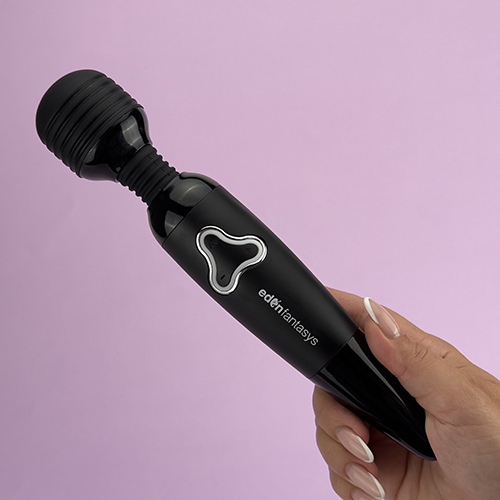 need 21 minutes of physical foreplay to orgasm at least once
3

"Longer Foreplay = Stronger Orgasms"
Why stop at a minimum? Use your foreplay time to treat her with a whole range of pleasurable sensations, combining the stimulation of her C-spot with the nipple teasing. This hot combo guarantees her a toe-curling climax.
4

"Sometimes Foreplay Is Better Than Sex"
Foreplay doesn't have to lead to an intercourse every time. Skipping the penetration could give a thrilling twist to your usual session. It grants you a chance to explore new sensations and pleasures that can be overlooked in the pursuit of penetration. Try having a night of just E-stim, focusing on the excitement of the moment and edged arousal.
E-stim Butt Plug And Controller Set
Save Extra 20%
5

"If You Are Good At Foreplay, She'll Come For More"
More than 65% of women acknowledge their partners do not pay a proper amount of time and attention to foreplay. It results in the lack of turn-on and very little satisfaction from the sex itself. So you better make sure she gets her share of arousal not just right before sex, but also in advance - tease her with remote-controlled toy, and you will see her desire increasing wildly.
6

"It's A Huge Turn On For Her To Watch His Arousal"
Stop thinking of foreplay as something that's just for her. It's equally pleasurable for her to tease and please you as it is to be on the receiving end of it. Try engaging in a mutual excitement session and pick a masturbator with realistic texture to treat her with your moans. After all, it's a fantastic turn-on to prepare your lover for the biggest O.
7

"Foreplay Helps To Discover Each Other's Fantasies"
Foreplay is an ideal starting point for kinky SEXperiments in your bedroom. If you want to lead your partner into the world of kink, start with playing sensory deprivation games during foreplay. Explore your partner's likes and dislikes, set the right erotic mood, and let them feel the sensations that will make you both erupt in ecstasy.
8

"Foreplay Brings You Closer Together"
"Foreplay helps maintain intimacy. Both physical and emotional", says sexual health expert Dr. Jennifer Berman. Take time and focus on creating a sensual bond - strengthening your emotional connection will bring you a plethora of pleasure. Plus, finding your mutual sexual vibe before you get to the main action will double your chances of an overwhelming simultaneous climax.