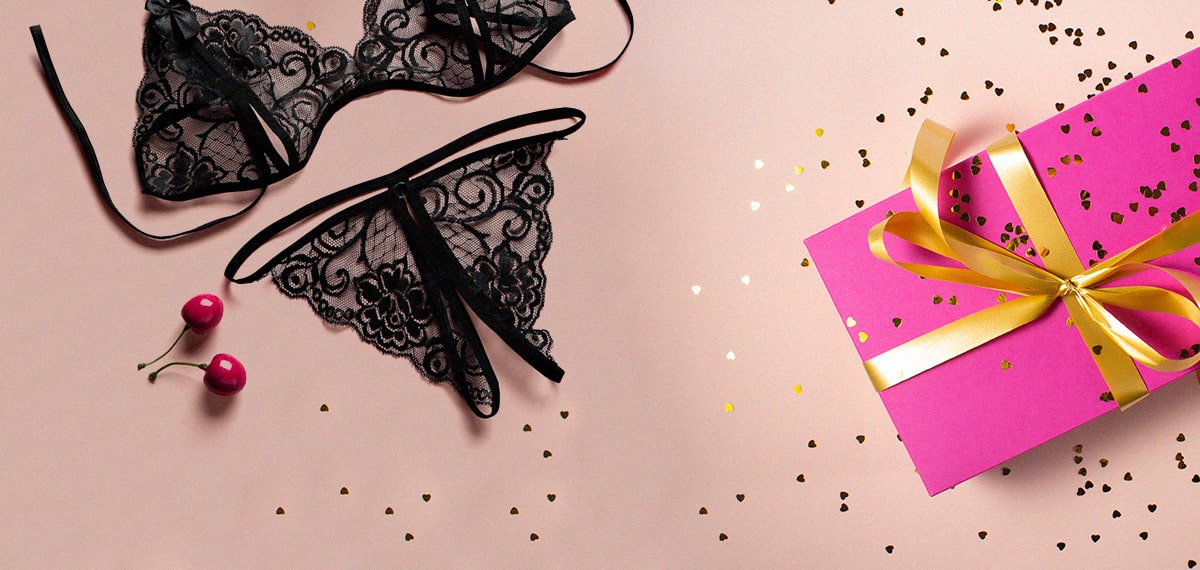 How To Pick The Best Lingerie Gift For Your Special Lady
Choosing and gifting lingerie is an extremely intimate process. Think about it. You're about to give your special lady something that's going to touch her most private places. Psychologically, that's a big deal. That's why you need to be mindful and think your purchase through with care. Your goal should be to find something that will resonate in her heart, not just look nice on her body.
To succeed, you'll have to put her needs, tastes, and fantasies first - and then let your intuition guide you to finding the perfect piece of lingerie to match the personality of her inner seductress. A gift such as this - one that truly takes her desires to heart - is more than just a symbol of your affection, it can serve as an emotional gesture that strengthens and enhances the special bond between you.
Structured
If her favorite outfits are figure-fitting, tailored, and mainly made from sturdy materials, structured lingerie is the way to go. Wired corsets and bustiers, tight teddies and full bodysuits are all good choices.
Flowing
A woman who values comfort over support in her everyday wardrobe will likely prefer loose, or even oversized styles of lingerie. Choose floaty chemises, babydolls, and robes or peignoirs that give her a sense of freedom, as well as the sensual caress of soft, slinky fabric against her skin.
Good Girl
For the quintessential feminine type who adores dressing up and embraces the feminine role with a whole and happy heart, nearly any piece of sexy lingerie featuring ribbons and frills, a pink or pastel color palette, and refined styling will make a great gifting choice.
Naughty
When she likes to play it rough, and flaunt her in-your-face sexuality, dare to pick something that will thrill her. Leather, latex, or a revealing bedroom gown are sure to compliment her fiery bedroom persona.
Tip: Want to know the easiest way to guess her favorite lingerie style? Just pay attention to her everyday clothing. A recent study shows that women tend to pick similar styles for both day wear and lingerie. Why? Because both make them feel confident, and confidence is sexy!
2

That Extra Special Touch
Stockings
If you've selected an item of lingerie with suspender straps, to ensure a look that's polished and complete, always remember to include a pair of sexy stockings with your gift.
Garter Belts
Want your special lady to feel pampered to the max? Nothing goes better with a corset or babydoll than a garter belt and sexy stockings.
Robes And Peignoirs
When gifting something seductive and naughty - like a cupless bra or crotchless panties - throw in a lace robe or a satin peignoir. This makes having the choice of whether to go full-on sexy or leave something to the imagination up to her. It's a thoughtful gesture she's sure to appreciate.
Pasties
If your lover isn't one to cover up her assets, your selection of a cupless bra or underbust corset can be greatly complemented by a pair of coquettish pasties or tassels. What they lack in coverage, they make up for in fun. You can even get edible pasties to double your pleasure!
Tip: There's no better way to show you care than by accessorizing your main lingerie gift with the perfect something extra. Adding a finishing touch to your initial selection shows you've thought things through, and where her happiness is concerned, you're willing to go the whole nine yards. Knowing how much you care will mean a lot to her.