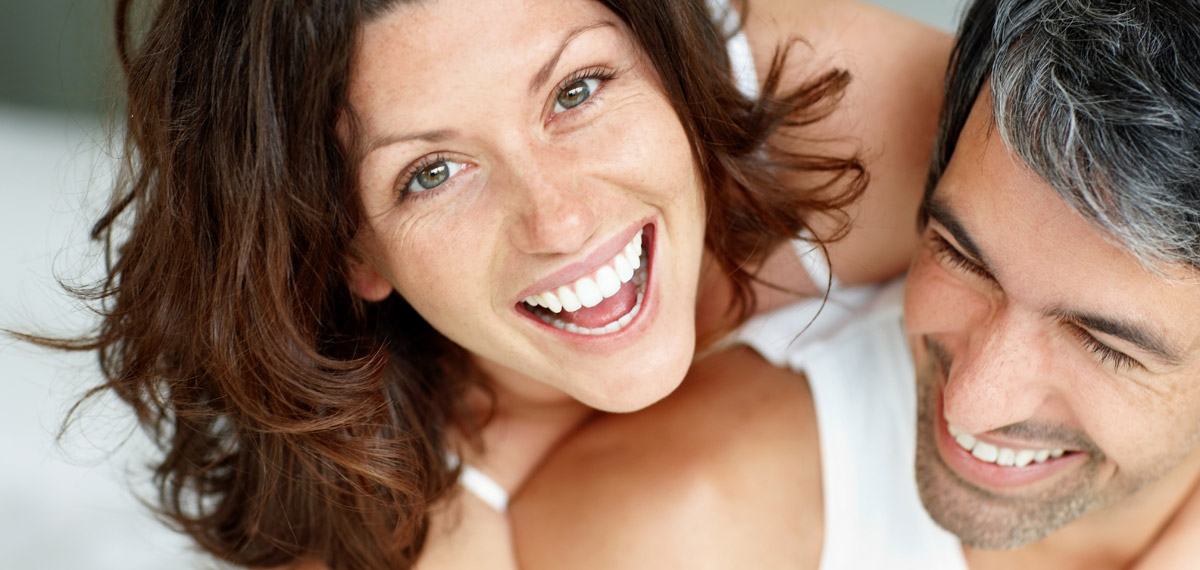 Tips For Best Old-Young Sex With A Man 55+ From A Much Younger Woman
Maturity, chivalry, attentiveness. These traits are often lacking in younger men, even though we girls long for such characteristics every time we drop our lacy panties to the floor. While some gals believe an older lover equates to dud rather than a stud, I've found satisfaction in the embrace of an older man, and I think you can, too. This guide was written to help you discover the delights of having sex with a man who is mature enough to know what he's doing and cares enough to make your orgasm his number one priority.
Tips For Best Old-Young Sex
Though I never thought of having sex with an older partner as taboo, before my current relationship, I'd never dated anyone with more than a five-year age gap. I couldn't even imagine myself paired with an older partner—until I hooked up the man who would change my mind and rock my world.
We met several years ago at a party given by one of my best friends. After chatting only briefly, it became clear to me that he was obviously a man of wit and gallantry, a true silver fox, with a discerning eye and kind heart. I fell for him hard, like a young girl having her first crush. Actually, at 25, I really was a young girl at the time. On our third date, we celebrated his 53rd birthday. By then, I knew I was in love with him. Our age difference didn't matter. I knew he was "the one" for me.
During our long nights together, he taught me that a woman can feel loved, satisfied and happy in a thousand ways that don't always involve intercourse.
Can sex with an older man be as good
as with a younger one?
The most memorable, fantastic sex I've ever had in my life was not with a 20-something ex-boyfriend. No, the hero of this story is my lover who is currently 58. Does that sound strange? Maybe it does for shallow babes whose sole focus is young cocks because they don't have what it takes to arouse an intelligent older man.
I'm not saying sex with an older guy is always going to be perfect. Age has an undeniable impact on the body which can result in difficulties with erection and a lack of energy for some men, but my boo and I have managed to work around any issues that might get in the way of having a fantastic love life. If you want to know the secrets of how to make sex with your older guy great and bypass some of the pitfalls, the advice I'm about to give you will be a huge help.
Tips For Fantastic May/December Sex:
Start In The Morning, Finish In The Evening
Men in the 55+ category may need more time to achieve a state of full sexual readiness, but helping him gear up will add to your pleasure, as well. My older lover and I have an amazing sex tease tradition that works every time. When I have plans for a hot evening, I amuse myself finding little ways to excite him, starting in the morning and working through the day. For example, I'll sext him with a sultry love message, or send him a picture of a sex toy that I'd like to use on him later. Sometimes, if we're both free from work, we go shopping for sex toys together. We also browse for sexy novelties online from time to time. We've found some of our favorite toys here.
Enjoy Extended Foreplay
One of the huge advantages of sex with an older man is his willingness to give you as much foreplay as you need. While younger men are in a hurry to get to the main event, a mature man understands the importance of the prelude, and wisely takes his time to set the mood. He's happy to give you an orgasm or two—or three or four—before he satisfies himself. Why? Because knowing he can make you cum and cum again gives him a sense of virility.
Since turnabout is fair play, it's up to you arouse him as much as you can. Use your lips and hands, treat him to an exquisite handjob. Amp up the intensity of your sex session with the aid of a finger vibrator to let him know that when it "cums" to orgasms, it's better to give and receive.
Getting Him Hard, Keeping Him Hard
The biggest fear many young women have with regard to screwing an older man is that he'll have problems achieving and maintaining a stiff erection. I'm not gonna lie. These concerns are not unfounded, but I can assure you that the problem has a solution. The key to success is increased stimulation, and with the right collection of sex toys, it's a no-brainer.
Penis pumps are great for getting and keeping a strong erection. If you're not familiar with them, you can take a look at a wide variety of pumps here. Vibrating cock rings with a clitoral attachment are a mutual delight. His erection stays harder longer, and I get the kind of clit stimulation that almost always sends me over the top. You're sure to find just the thing you need right here.
Don't Be Afraid To Push His Buttons
In my mind, the greatest advantage of old-young sex is my man's ability to last and last. Typically, older men are better at controlling ejaculation, while younger men are not. This allows the woman to enjoy stimulating her man without having to worry he's going to blow his load in under a minute. You can build the erotic tension slowly, adding layer upon layer of sensation as you bring him closer and closer to climax. Toss the buzz of a couple-friendly vibrator from this listing into the mix, and get ready to hop on the eXXXpress train to Orgasm Town.
Benefit From Cultural Exchange
While younger men tend to focus on their own pleasure, an older lover knows how to satisfy you from tip to toe, top to bottom. He understands when to go slowly. He knows when to pause, and when to speed up the tempo. The priority of an older partner is to put your orgasm front and center. He has the patience and maturity to give you the stimulation you need, and won't stop until he's sure you've had multiple orgasms.
But sexual knowledge isn't a one-way street. You can use your millennial skills to educate him about a thing or two, as well. Men born before the 70s may not be familiar with modern trends like rimming or gaping, and lucky you can become your partner's personal sex education instructor. Believe me, using the right treats, you can teach an old dog new tricks!
Flaunt Yourself
Everyone knows that men are visual creatures, and nowhere is this more true than for an older man who's had time to cultivate a true sexual aesthetic. No one can appreciate an outstanding carnal performance like an older man, who will delight in your every attempt to arouse him. Indulge his desires by combining an outstanding blowjob with an eye-popping ride on a suction cup dildo. (For totally cumtastic results, check out this guide to suction cup dildos and explore the best blowjob techniques here. You're sure to make him rock-hard by putting your breasts front and center for some totally erotic boob-sex, or why not perform a sexy striptease for him starting out with one of the slinky lingerie ensembles you'll find here? Do it right, and by the time you're in the buff, he'll be in your muff.
Play It Kinky With Him
His calm and mature outlook combined with his willingness to take responsibility for your care is exactly what's needed to bring your wildest power-play fantasies to life. He is that ultimate dominant partner you will be willing to give up total control to, because you can trust him completely. If he's new to kink, such things as sensory play or spanking can be an erotic awakening for him.
On the other hand, many men with high-powered careers actually enjoy being submissive in the bedroom. Kink requires communication. Talk things over and decide who should be on top. Discuss how far you're willing to take things and set your limits, then dive in our detailed guide to spanking to learn more.
Getting Him Ready For Round Two
An amazing sex session is great, but two are even better! E-stim toys are just the ticket to reboot your lover's erotic ignition and light up his shaft with electrical impulses that deliver pleasant contractions that make his erection grow stronger. He's sure to be ready for round two in record time. E-stim toys are also great tools to help him master his "edging" technique. He stays in an extended state of heightened arousal, which allows you to enjoy a series of stellar orgasms as you play along! Win-win!
Have you ever had sex with an older man?
69% of 2716 respondents have had sex with an older man
46% of 2716 respondents never had sex with an older man