Did you know that May has been nominated as the

National Masturbation Month?
We on EdenFantasys keep these memorable dates in mind and so we prepared few new items for your
toe-curling self-pleasure
.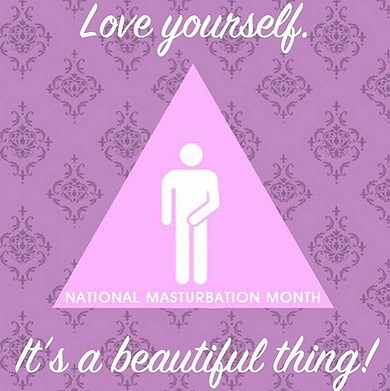 To celebrate, I open a
Masturbation dare
a challenge-contest for you, guys!
Sooo, it's time for 'Masturbation dare'! Below you'll find a list of dares. Try to complete as many as you can. Come back at the end of May and mark what you've managed to do in the poll as well as in comments and include pics, if applicable.The person who'll manage to do the most dares will get

an exclusive self love kit

for mind-blowing O's not just in May but throughout the whole 2017 and beyond!
UPD:
Please prove your accomplishments in the comments! Meaning, if you've posted "Happy Masturbation Month!" on your Facebook, please make a print screen and post it in your comment. The same thing goes for masturbation to erotic fiction - tell us which book you enjoyed, no hands solo play - what did you use instead , playing in public place - upload a photo of the place or at least tell what and where it is?)