I'd Love a Bouquet of These
For this price range, this flogger is very nice. Its full, long tails make this product nice enough for even some experienced BDSM users to appreciate, though it can be gentle enough for brave beginners. Whether you're new to BDSM or just looking for some variety in your flogger collection, this makes a lovely addition.
Published:
Pros:
* Full, long tails.
* Beautiful.
* Inexpensive.
Cons:
* Questionable leather authenticity.
* May not excite advanced users.
* Handle is light.
Product Overview
The Black Rose Whipping Willow is a traditional whip-style flogger for those interested in BDSM. The flogger features a purple handle with black tails, as well as a black rose design on the end of the flogger. There is a hanging strap, which can double as a wrist strap if desired.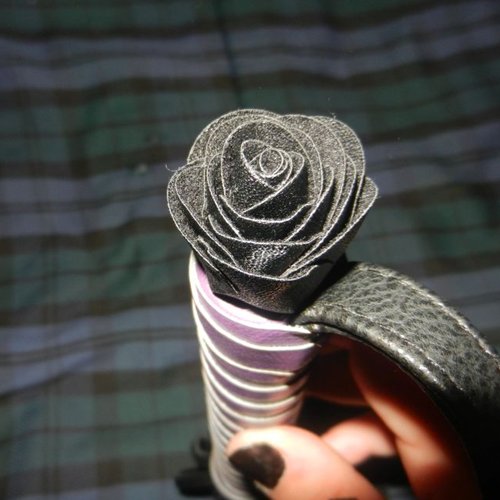 Material
Although the box states that this product is made of leather, is resembles faux-leather in my opinion. According to other reviews, I am not the only one that suspects this is not real leather. However, it is a nice quality and does not effect the performance of this product, so I have no complaints. There is a slight smell to it that borders somewhere between typical leather smell and a plastic-like smell. The smell is not bad, and isn't very noticeable.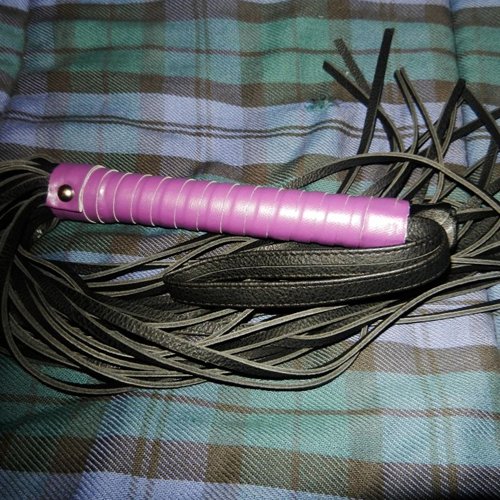 The product page claims this product contains silk, but that is not the case. There is no silk with this product, though there is with the other products in this collection, which I have listed at the bottom of this review.
Performance
I was pleasantly surprised by the performance of this flogger for the price at which it is listed. I was expecting a lighter flogger with very little quality to it for this price. However, the tails are pentiful and very full for a smaller flogger. You can get a decent thud and stinging effect from this product. My only complaint in this area is that the handle is a bit light for the weight of the tails.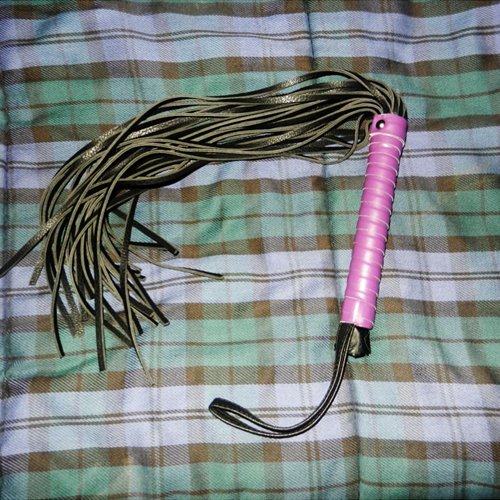 Because of its construction, I would recommend this flogger to beginners, as well as more experienced users. I consider myself a fairly heavy user of BDSM and I enjoyed this flogger. While it isn't the most powerful tool in my gear bag, it's one I will be using more in the future.
Intensity of this product depends highly on the Dominant user, as its effects can range from light teasing blows to stinging whacks that will turn your skin red and potentially lightly mark the bottom user.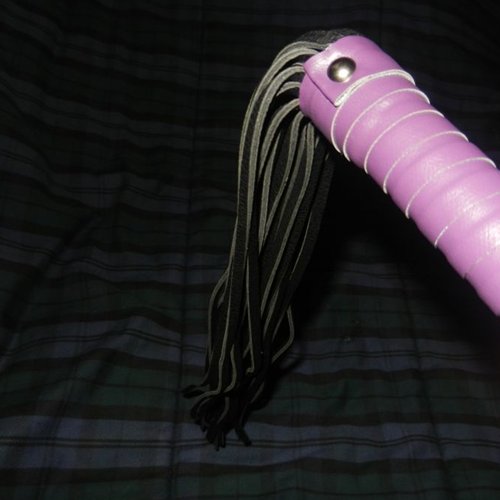 Packaging
The front of the box this came in features a gorgeous photo of a woman with the flogger. The box is black and purple, like the whip, and has beautiful lettering and styling to it. I found this to be a really nice package to receive the flogger in, especially since don't come with any packaging at all.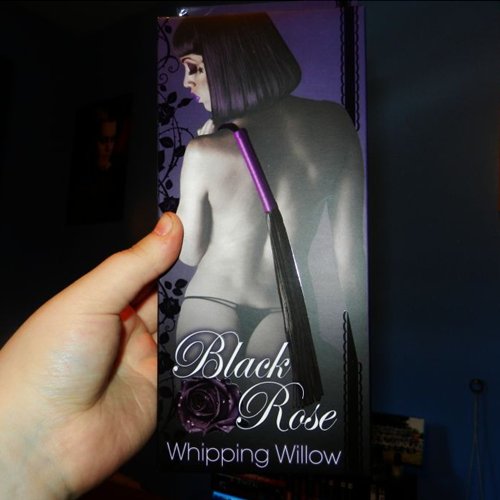 The back featuring a paragraph about the flogger, and the claim that it is made of leather. It also has the Doc Johnson logo, the creator of the product.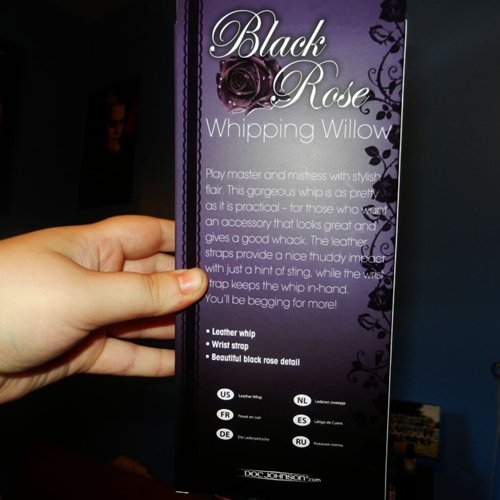 Care & Storage
There is no maintenance instructions included with this toy. Because it is an external-only product, you should not have to clean it often. This toy should not come in contact with blood or other bodily fluids. The only cleaning you would potentially have to do is wiping it off with a damp cloth to remove any dust or dirt from storage.
I recommend storing this product in a dry and clean drawer, box, or bag. Because it has a hanging strap, you can also display this toy on a hook or flogger rack. It is beautiful enough to display proudly, if you wish to do so.
This content is the opinion of the submitting contributor and is not endorsed by EdenFantasys.com

Thank you for viewing
Black rose whipping willow
– flogging toy review page!