Mark, It's Not You, It's Me
Mark tried so hard. His silky skin, his squishy outer layer, his firmer inner core, all should have added up to a perfect experience. He looks fairly realistic, nice veins, not overdone. Real looking head. All with a great base for anal or harness use. He's a great toy, for those who enjoy a slightly smaller, thinner toy than an ungrateful Size Queen like me.

He's a great guy. But, he didn't hit the spots for me. However, he does for many.
Published:
Pros:
100% Silicone, firm inner core, soft skin, safe thick base, anal safe
Cons:
attracts hair and debris like crazy, a bit too short and thin for me,
What do you say to such a nice guy who tries so hard?
I really wanted to like Mark O2, by Tantus.
I mean, who couldn't fall in love with that perfect caramel color? That firm interior core, slightly squishy over coating and silky soft outer skin? Who wouldn't love his nearly realistic veining and realistic, if not a little shiny head?
He comes from a good family. Tantus is one of the most well respected silicone toy companies in the world. He comes from money. Maybe
old
money. Eightyfour dollars and ninety five cents is quite a chunk of change. I can see and feel his
quality
but he just doesn't do it for me.
I like him. Why can't I LOVE him?
I feel like a shallow bitch. An insatiable Size Queen.
How do you tell a guy, "You're too short and skinny for me?" You don't. You tell him,
"Mark, baby, it's not you it's me
.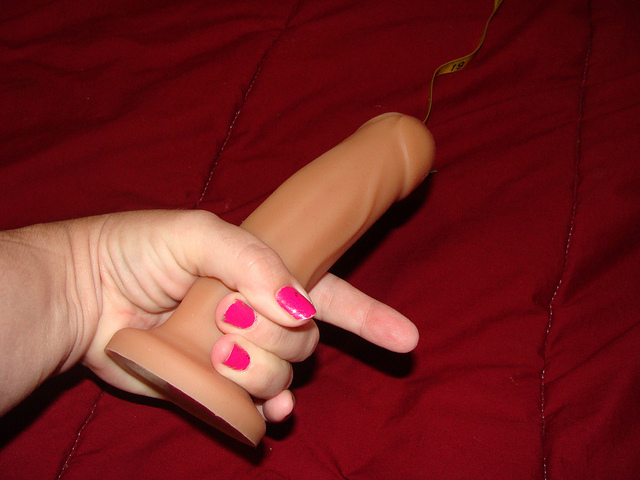 His base is large and thick, nearly 3 inches in diameter and more than a quarter inch thick.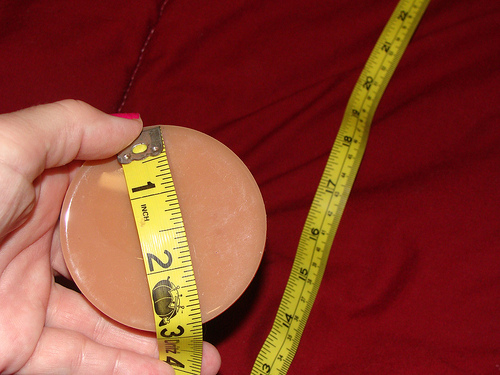 But, for me, that's part of the problem. My Man and I invited him to a few impromptu three way parties. We are obviously harsh critics of the "people" we play with. His base got in the way of My Man's mouth, when he tried to go down, and My Man got frustrated trying to shove him out of the way or pull him out enough so he could get in where he wanted to be. It wasn't a good scene for Mark. I felt bad for him. He only wanted to please.
He is very realistic looking. I don't know if you would be comfortable traveling with him. He looks like....a penis. If that doesn't bother you, wrap him well or bag him and take him along. He won't mind.
Mark is a little better than 6 inches in length,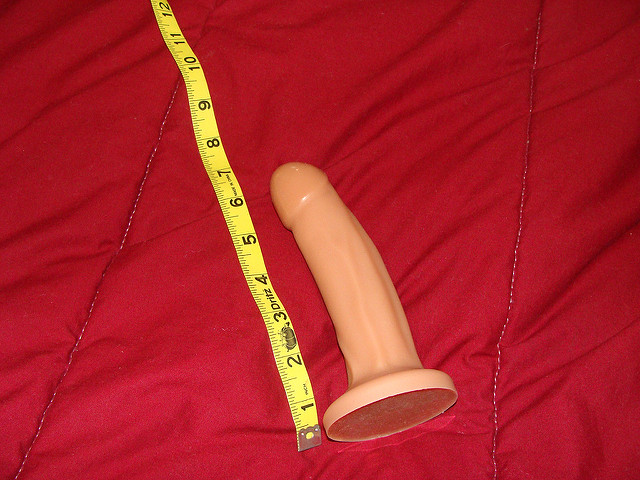 a bit shorter for the base for insertion length and a little less than 5 inches in circumference.
That should be enough, right? No, not for me. He doesn't hit my A Spot properly, and his girth just isn't filling enough for most play. And, for me, he's a bit squishy in the head for G Spot play.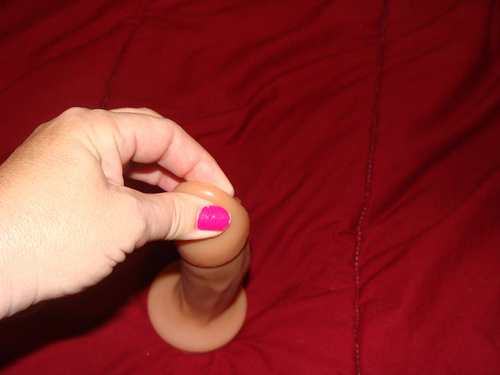 Experience
Maybe if I packed, or pegged or used a harness, he'd be perfect. But, alas, I don't do those things. Just not my thing. But, in these ways he should be enough for most girls and boys, I think. Even though he's completely sanitize-able, I would suggest using a condom on him if you are going to share him. Again, I doubt he will mind.
While his base is safe for anal play, I usually prefer smaller plugs or beads in there, unless it's My Man. Anything bigger than a "beginner plug" usually needs to be real human flesh for me. Picky girl.
We had a fun time orally, though. My Man likes to see that. He's easy to give head to, and he's squishy enough to suck and nibble (but don't really bite him, he's silicone and you'll tear his delicate skin.) Although the silicone he is made of is high quality, you may want to test any silicone lube on a portion of his
outer skin
(not his base, as it is a different texture) before using silicone lube. I prefer to stay with water based lube, however.
He washes up nicely with hot water and soap. He can also be sanitized with boiling or with a 10% bleach solution. He can also be cleaned with a toy wash, as long as you will wash him with soap and water before your next play time with him. I wrap him in a men's cotton hankie and stash him in a locking toy case in my toy drawer. Where he sadly sits for most of the time. Only to be taken out during a huge toy marathon.
His care is simple, He asks for so little. Why can't I love him more?
Mark, you are sweet, and beautiful. It IS me, not you. Maybe he can introduce me to his brother,
Adam
?
Maybe we could be…..friends? With occasional benefits? I think that would be best.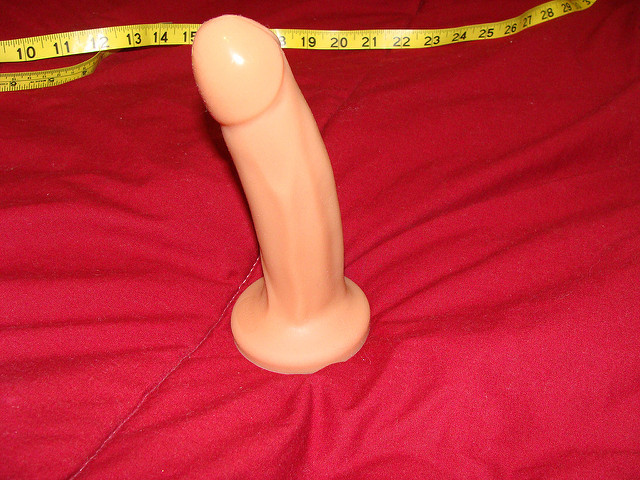 This content is the opinion of the submitting contributor and is not endorsed by EdenFantasys.com

Thank you for viewing
O2 Mark
– realistic dildo review page!