Swim Up In Here
This one is great for everybody. I didn't think that I would like the flexibility of this Dildo but it rocks and it does a great job with G-spotting. It isn't the greatest for thrusting but the sensations that you get from the shape is wonderful!
Published:
Pros:
Flexible
Easy to care for
Neat design
G-spot
Cons:
None
Mr. Pink By Fun Factory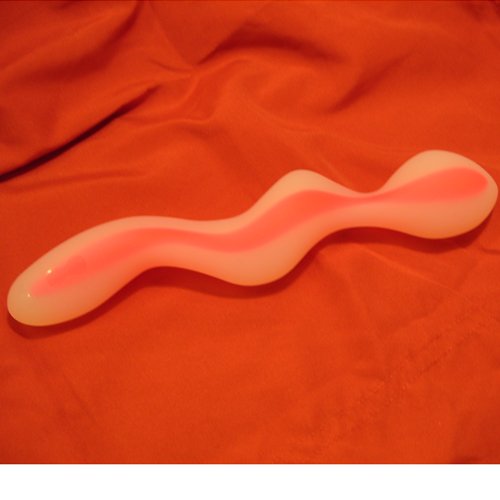 This is one is the wildest dildo, I didn't think that it would be that good due to it's flexibility but dang, it can deliver some great g- spot stimulation and it feels really good. It's not that big and it is smooth without any textures. It is also double ended to you can try out both ends and decide which you like better.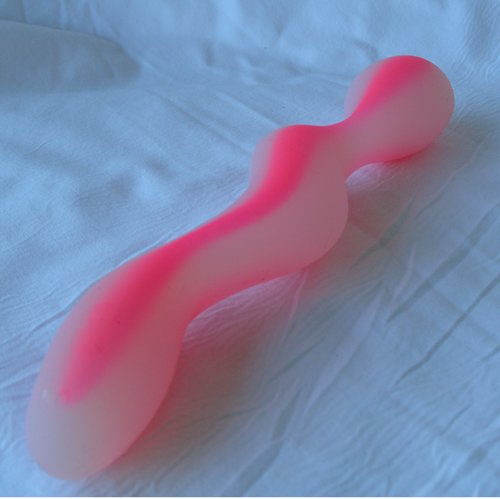 Use
The Mr. Pink is great for vaginal use, I would be scared to use this one anally as it is so flexible and it really doesn't have any thing to stop it from being sucked up and going missing. You can use it for some solo action or with a partner for couples play. You have the double ends to play with and with the larger head area you can get some great g-spot action going on. He works great in the bathtub and he gets even more flexible when he is warm. He carries the warmth really well.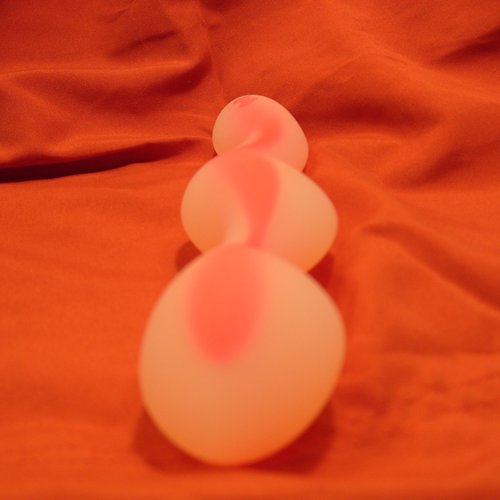 Material/Texture
Mr. Pink is a very flexible squishy silicone that does collect some lint and hair. He is so flexible that you can bend him over on to himself three times. The silicone is smooth and soft. It comes with no smell or tastes to it. There aren't any textures but the squiggly design does lend to some awesome sensations when it goes in and out. The silicone is rated 10/10 on the Eden scale. The silicone is hypoallergenic, nonporous, latex and phthalates free. According to the packaging this silicone also has antibacterial properties. It is safe to be used between partners if properly cleaned.
Size/Shape/Design
It looks like a tadpole, or a piece of bacon or a spermmy dude. The fun factory personnel actually made this toy from a designer's perspective. The designer is Karim Rashid who designs all kinds of household items in cool designs. He did a great job with Mr. Pink.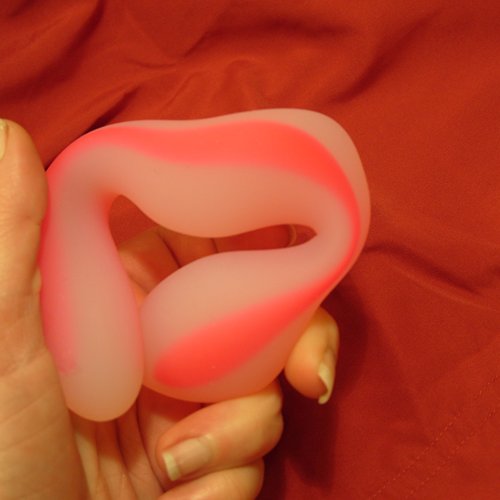 Mr. Pink has a total length of 7 ¾ inches. At the head it's diameter is 1 ½ inches. His head area is approximately 2 ¼ inches long. His neck is a mere ½ inch diameter and then on the first curve he seems to approximately 2 ½ inches across but this one doesn't go into you straight so don't be worried if you cannot use toys that have that much diameter. His tail area is approximately 2 ½ inches long and has a diameter of 1 1/8 inch.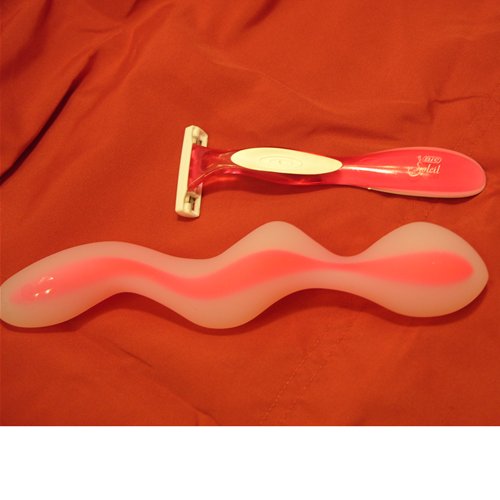 Care/Maintenance
He is easy to care for, you can throw him in your dishwasher. I have learned only do this when you children are going to be gone for a period of time. It is embarrassing for all involved when the teenager opens up the dishwasher that is full of dildo's!!!! GASP, as if I didn't have enough problems trying to get a teenage boy to do his chores!!!! You can boil Mr. Pink, you can wipe him down with at 10% bleach solution. You can clean him up with your Eden wipes and toy sprays also. I store him in a special cloth bag that I had made for him.
You can store him in a plastic baggy. Or the box that he comes in. Just keep him from other silicone and other types of toys so that his finish doesn't get ruined. You can only use water based lubes with Mr. Pink, the other lubes can ruin the finish and one contributor told me that her silicone got really sticky and tacky when she used silicone lubes with it.
Mr. Pink should be able to last years with proper care and love.
Packaging
Mr. Pink comes in a fun factory box the same as some of the larger toys. An outer sleeve with his picture on it. The inner box that has gold on the outside and the red on the inside. This box is really too much for Mr. Pink, he would have been able to be in smaller packaging. I suppose that it is easier or shipping and storing if all the fun factory toys come in the same box though.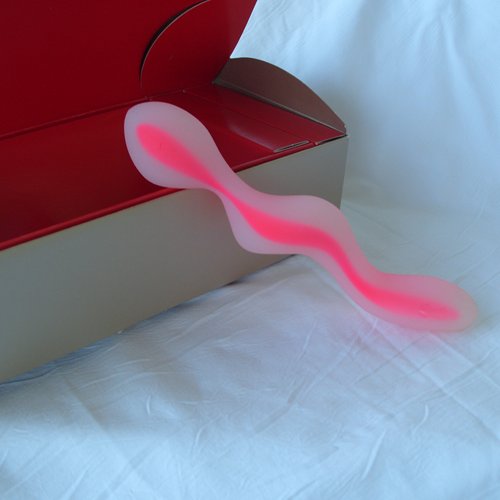 He has instructional papers with him. Be sure to keep him out of direct sunlight and don't poke him with a stick!!
Experience
I have to say that every toy that I have from fun factory has been a winner. They must have the greatest research and development team. This one is no different. I am so impressed with them.

From the vibrators such as the Big Boss, The tiger, The elegance and even the small toys such as Bubbles. I love the anal toys such as the booty and boosty.

Now I can add Mr. Pink to that list. I would suggest any of the fun factory toys to anyone getting into toys or to anyone who has experience.
Follow-up commentary
2 months after original review
This one is great and has some really nice abilities to cause great sensations when you use it vaginally, I would assume for anal use also but I haven't used it in that manner!
This content is the opinion of the submitting contributor and is not endorsed by EdenFantasys.com

Thank you for viewing
Mr. Pink
– double ended dildo review page!