I love Liv
Invest in Liv and she will become your best friend! Strong internal vibrations in a small, sleek vibrator with multiple vibration patterns and intensity make her my go-to toy. She is quiet enough to use without your roommates knowing and powerful enough to please you. Liv is rechargeable making her a dream come true.
Published:
Pros:
* Long charge life (2-4 weeks)/Rechargeable
* Soft, smooth texture
* Quiet
* Locking feature
Cons:
* Control is easy to hit on accident
* Not waterproof
What can I say about Liv? Liv changed my life. It might sound dramatic, but it's true.
Liv is a beautifully crafted g-spot vibrator by Swedish manufacturer, LELO. Liv is made of FDA-approved and phthalate-free PC-ABS/silicone with a plastic controller. The texture of the vibrator is extremely smooth and soft unlike other vibrators made of abrasive hard plastic.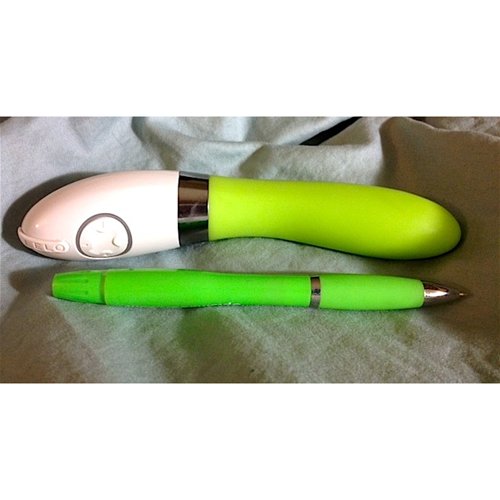 I have the Liv in green. Most of my other toys are varying shades of pink and purple so I couldn't be happier to add a pop of one of my favorite colors to the mix. I would never purchase a toy solely based on color, but the green option definitely increased my interest in LELO.
Liv is fairly small and easily fits into my hand. If you're looking for something big or long, Liv is not for you, but if you are looking for delicate and powerful, Liv might be just what you're looking for. Her shape is excellent for hitting all the right spots and is not awkward to hold at all.
She features one round button that can be pressed in four directions similar to a Nintendo controller. Up and down control the vibration style and side to side control the intensity. She has a variety of pulsation options, but honestly, I just stick to the basic continuous vibration. Therefore, this feature is nothing exciting for me.
The round controller is very easy to use, but my biggest issue with it is it is very easy to hit by accident. When things get exciting, my finger sometimes slips and hits down for another vibration pattern. I hate that. It would be better if there were a little more space between the control and the bottom.
Liv has a lock function so that you can safely lock the control so it won't go off at inappropriate moments. (Think: packing her in your luggage).
Her vibrations are powerful and provide both an internal and external vibration for a deep inside pleasure. For the power she puts out, the Liv is extremely quiet. She has 5 different modes including increasing intensity, short bursts of vibration and nonstop vibration. All five vibration patterns can be adjusted to be stronger or not so strong, depending on your mood.
One of my absolute favorite things about Liv is that she is rechargeable! LELO really hit this feature spot on. Liv comes with a charger and lasts anywhere from 2 weeks to a month on one charge. I think she does lose a little bit of intensity at the very end of a charge, but no big deal. Just charge her up and a few hours later she's as good as new. You can't believe how much I've saved in batteries!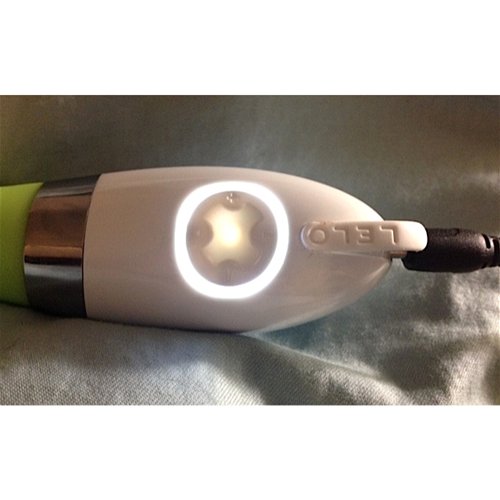 Liv even flashes red when she begins to run low on battery. This is extremely helpful so you know what to expect.
Liv is extremely easy to clean and comes in absolutely beautiful packaging. Definitely feels like a luxury item in all black packaging. She comes complete with charger, satin storage bag and a lube sample. To clean I hold the control white end in a soft hand towel and rub her down with antibacterial soap and warm water after each use. Just be careful not to get water in the control as she is not waterproof.
She even comes with a one year warranty.
If you're looking for a good vibrator, I definitely recommend Liv.
Just to let you know how great Liv is - Eden Fantasys says I have too many characters in the pros section!
Follow-up commentary
24 days after original review
Shortly after writing my review of my Liv, her power started to go in and out.

On a full charge at full intensity and constant vibration, the power began to get a bit finicky. It would go good and strong for a few minutes and then dip in intensity for no reason. I found this really frustrating. Just as things were getting good, my Liv began to give up on me. This would happen about 3 times in 5 minutes.

I wrote to Lelo using the contact information on their website explaining the situation. They wrote back within 24 hours asking if I had got the toy wet. Of course not. I am very careful to clean my Liv without getting water in the controls and would never take her in the bathtub.

The people at Lelo were very professional and very quick in response. After determining that the issue was not due to the toy getting wet, they asked me to ship it back to them and they would replace it free of charge.

I did as told, shipping the Liv and everything she came with (charger and bag) back to Lelo and received my replacement Liv in just 3 days!

While I was frustrated with my Liv developing a power problem, I was extremely satisfied with the professionalism and customer service provided by Lelo. What other toy company would be so accommodating?!

As a followup on the toy itself... I still love my Liv. She is compact, fun and has great internal vibrations. Liv is definitely my go-to toy.
This content is the opinion of the submitting contributor and is not endorsed by EdenFantasys.com

Thank you for viewing
Liv
– g-spot vibrator review page!