Control your twitchy palm (Spoiler Alert)
To me it's definitely worth the money. It can be very irritating at times with all the repetitiveness, but in the end its a good love story with some kinky BDSM sex involved. So as long as you know ahead of time that it's an entertaining, poorly written book and you read it with an open mind, then you will enjoy too.
Published:
Pros:
Entertaining
Kinky
Cons:
Poorly written
Too repetitive
If you've read my review on Fifty Shades of Grey then you're well aware that I love these books. Once again, in no way am I claiming that these are greatly written books, if anything I've stated the complete opposite. The love story within the book is great, but the book itself is poorly written. The writing is easy for anyone to read. It might just be a teenage sex book, because sometimes it looks like a teen wrote it. It's just lazy, repetitive writing with a side of sex slapped on. While magic is made, well not really, it's a good book if you just want to read something cheesy or corny that will entertain you.

What I love most about the Fifty Shades Trilogy is the story of Christian Grey. His sad upbringing which made him the way he is, which is very serious, reserved, but also very giving and a very determined person. I love that in the end he finds a woman who truly loves him and makes him happy, even though I can't stand Anastasia's character. She's too needy and desperate, in my opinion, she's like a replica of Bella from twilight except more kinky.

So Fifty Shades Darker basically gets more detailed in describing Christian Grey and his past. It starts letting us in on what happened to him when he was younger, why he is so self-reserved and why he believes he doesn't deserve to be loved. We get to see a different side of Christian Grey and in this book he finally accepts Anastasia and wants to be fully committed to her, which she is more than pleased with. To sum it all up, Anastasia breaks down Christian's walls and finally gets through to him in this book, and in the end of this book they get married.
Experience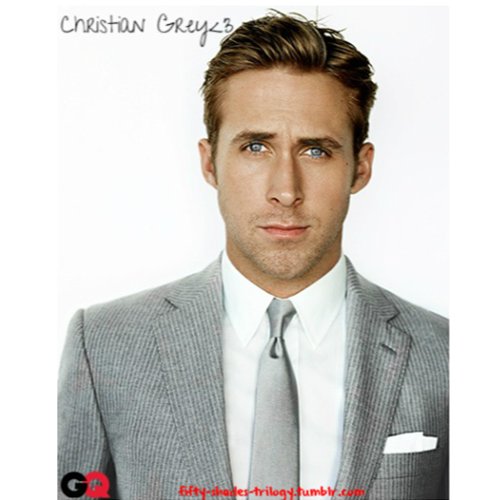 my Christian Grey.
This content is the opinion of the submitting contributor and is not endorsed by EdenFantasys.com

Thank you for viewing
Fifty Shades Darker: Book Two
– erotic fiction review page!