Naked Silk = Silky Smooth Naked Skin
I am thoroughly impressed with Coochy Shave Creme. It comes in a classy expensive looking container, a little goes a long way, it work incredibly well and at a very small price. I got mine in Naked Silk Green Tea and it is lovely, though I'm sure the rest of the scents are as well. I have found my new shave creme and I am now biased and will use no other. Thank Class Erotica!
Published:
Pros:
Smell
Price
Quality
Best Shave Creme Ever
Cons:
NONE
Naked Silk Green Tea Coochy Shave creme by Class Erotica is hands down the best shave cream I have EVER used. It is one of several different coochy shave cremes offered by this company and I will keep buying this and will not look elsewhere unless this for some reason becomes unavailable.
I happen to prefer to purchase fair trade products and things that are made in the U.S.A., and this product fits that bill. It is also cruelty free, not tested on animals, sulfate free, paraben free, sugar free and safe for all skin types.
PACKAGING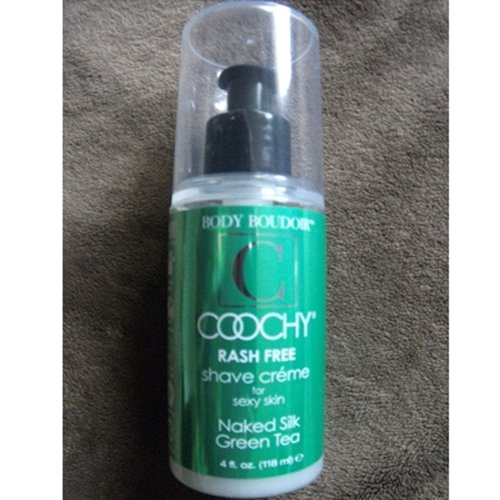 This comes in a cylindrical clear bottle with a tasteful and sophisticated label. It looks expensive despite the fact that it is not. It come with a durable clear plastic cap that stays on well over the pump to make it more travel friendly and leak proof. The pump itself is also well made. It does not leak and one pump dispenses a good amount of product to start with. The container once empty is also recycleable.
USES
While this is most often used as a shave creme for the bikini line and other intimate areas, it can also be used for all of your shaving needs. I personally only use this as an intimate shave creme however. It also contains enough moisturizing agents that it is suitable for use as a hair conditioner as well, per the bottle, though I have not used it in this fashion either. I love it too much as a feminine shave creme to want to use that much of it on my hair. I have heard that it works well as a conditioner though, and if for some reason I ran out of conditioner I would certainly give this a go.
INGREDIENTS
Water, Cetyl Alcohol, Cetrimonium Bromide, Stearyl Alcohol, Hydroxyethylcellulose, Glycerin Stearate SE, Jojoba Oil, Lanolin, Keratin Protein, Panthenol, Allantion, Sodium Hydroxide, Fragrance
Apparently there was an older formula of this that did contain parabens, which the EF product page still reflects, though the actual product does not. There are chemical names everywhere in most anything people use on a daily basis, and I have found that this product causes no skin irritation or concerns for me at all, and I tend to have frequent skin concerns.
WELL HOW DOES IT WORK?
The actual product works fantastically! I use one pump to do about half of my intimate shaving surface. The Creme comes out thick and it spread on like a silky gel. It does not really lather. It smells lightly herbal and refreshing too. I love the scent. Once your skin is wet, and the creme has been applied just shave and rinse. My man and I both felt an instant difference on how soft my skin is after shaving, and I saw no razor bumps/burn, which made me quite happy. I also find that my skin and hair that begins to grow bag stays softer a bit longer so I can go a day longer between shaves too. I didn't expect this but I am certainly not going to complain either. The bottle does say that it will leave you smooth enough to skip a day of shaving, and despite my doubts they really were not lying.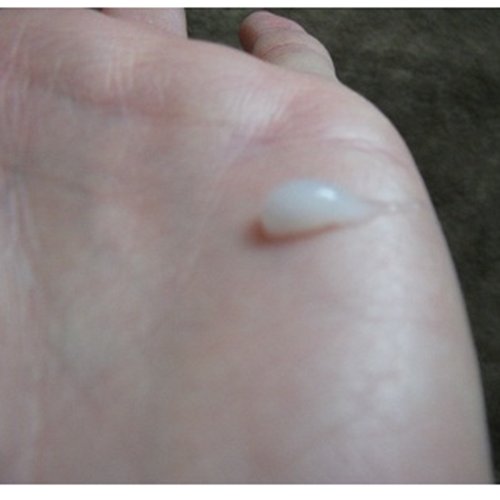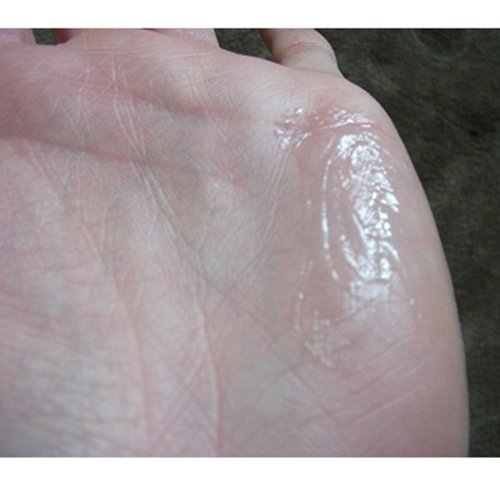 FINAL VERDICT
Five star awesome product. It smells good, it is silky and leaves my skin ridiculously smooth after shaving without irritating my skin. I have noted much improvement from using drugstore shave creams and it even beat the bikini zone shave gel I had used for so long. I have found a keeper sophisticated shave creme that can double as a conditioner in a pinch and that I would recommend to anyone. In this fabulous scent too, though I would like to try some of the others.
Follow-up commentary
2 months after original review
I have had this for two months and I still have half of a container left. I use this only for shaving my bikini line, well I shave mostly everything down there and I use it every other day. It still works well for my skin and prevents it from getting irritated while leaving it silky smooth. I like this much more than the bikini zone I used to use, and it is pretty cheap since it will last a long time if used for feminine shaving only. I would definitely buy more of this.
This content is the opinion of the submitting contributor and is not endorsed by EdenFantasys.com

Thank you for viewing
Coochy shave creme
– cream review page!