Pomegranate and over-ripe lemons
Every woman's purse, bathroom, and car should have a bottle of pleasant body spray to spritz when you're needing a bit of freshening up. This bottle is small enough to keep in a purse, without taking up too much space, and the scent is light enough to not offend those around you. Don't be too quick to judge it, though, as you've got to let that odd rotten-lemon scent wear off, first.
Published:
Pros:
Glycerin & Paraben free.
Light.
Not sticky.
Doesn't stain.
Cons:
Odd rotten-lemony scent.
Small bottle.
As soon as I received my last package that contained
Venus Pomegranate Bath Salts
, I immediately went and bought this, hoping that this would smell just as wonderfully. And it does. Sort of. However, there's a scent in this body spray that doesn't smell as good as the Bath Salts do, and I can't exactly place what it is. It's almost a citrus scent, but one of lemons left too long on the counter.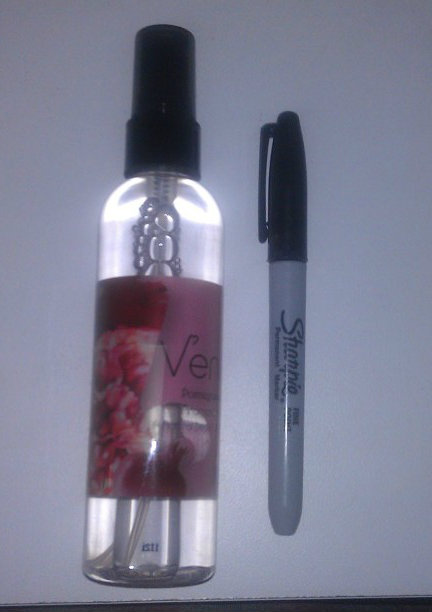 The packaging is simple, and if you've ever seen a body spray before, you'll know how to use this. This is a small bottle (smaller than the body sprays you'll find at Bath & Body Works, for example). This one is only 4oz instead of the traditional 8oz bottles. But aside from the size difference, it works the same way. It's got a plastic bottle, and the top has a lid with a pump-top bottle. The plastic is not hard, although it's harder at the bottom of the bottle than at the top, likely due to reinforcement in the plastic. The top is black, and the lid that covers it stays in place firmly, so this is good for travel purposes if you want to just toss it in a purse of bag and bring it with you. The smaller size also makes this good for travel purposes as well.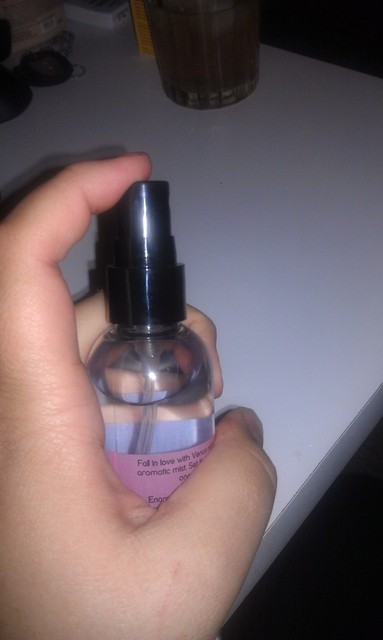 The spray contained inside is light and doesn't assault the nostrils in the least. Even though the scent contained within does have a bit of an odd rotten-citrus scent to it, it isn't unpleasant. The scent is as light as the mist is, and that in itself makes this a quality spray in my eyes. Many body sprays leave behind a slight film; this doesn't. I could pour this over my hands and wash my skin with it and still not have a residue left behind. The liquid is thin; water-like, and without color.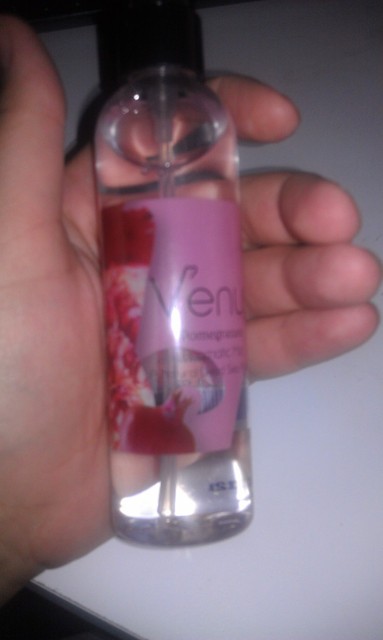 Scent-wise, it does smell like pomegranates, but it also smells like citrus. However, once you've worn it around for a bit the rotten-lemon aspect diminishes and you're left with a very faint scent of fruity-earthy-lightness. I really cannot put it into words, as describing a smell is very difficult. There's pomegranate, and citrus, a light lemon-grass cent, and almost an earthy tone to it, without being masculine or even overly feminine. For the sake of a good review, I even went as far as to lick my arm after spraying it (and letting it dry, of course, since this shouldn't be consumed), and there is no real taste at all.
All-in-all, this is not a bad product. There's a bit of scent in this that isn't in the bath salts, and there's something lacking that -is- in the bath salts. However, that's really to be expected, since the salts are salt-based (duh), and have much more of an oceany scent than the spray does. Thankfully, this product is also without glycerin, parabens, and other harmful chemicals.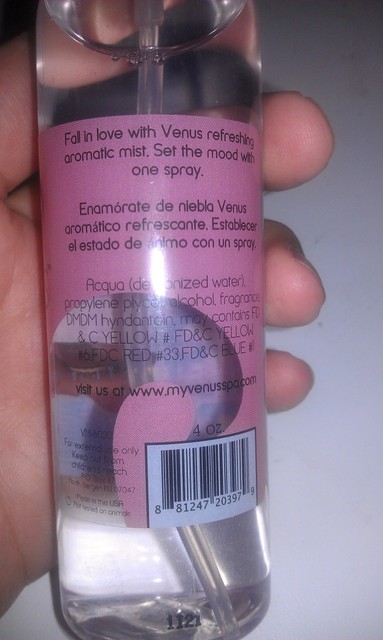 Ingredients:
Acqua (de-ionized water), propylene plycol, alcohol, fragrance, DMDM hyndantoin, may contain FD & C yellow, FD&C yellow #6, FD&C Red #33, FD&C blue #1
This content is the opinion of the submitting contributor and is not endorsed by EdenFantasys.com

Thank you for viewing
Venus aromatic mist
review page!