A Cute (But Compact) Case
This case is probably too small to hold your whole collection, but its small size makes it easy to stow in a closet or slip under a bed. Although it was designed to hold sex toys, I found that it is the perfect size for holding nail polish. It could also be used to hold documents, cosmetics, and other small objects.
Published:
Pros:
Water-resistant, sleek, easy to store, sturdy, compact
Cons:
Too small for more than a few toys, no recovery for the lock combo, not padded, slightly pricey
Overview
This safe (or "lockable sex toy case") is meant to keep your sex toys away from prying eyes. Equipped with a three-digit combination lock and available in three colors (solid black and butterfly-patterned purple or pink), it is both sturdy and discreet. Only the removable tag reveals that this case was designed to hold sex toys. The case's interior is not at all padded or cushioned. If you choose to store glass toys in it, I suggest keeping them in padded bags.
(Warning: I took a ton of pictures, so brace yourself!)
Packaging
My Lockable Sex Toy Case came, as with the rest of my shipment, wrapped in bubble wrap. The handle was protected by a piece of thin, flexible piece of foam. The lock's combination is stuck in place at "000" with a red piece of plastic. You must remove it to set your own combination. A small cardboard tag is attached to the handle by a removable chain. A paper insert will be waiting for you when you first open the case.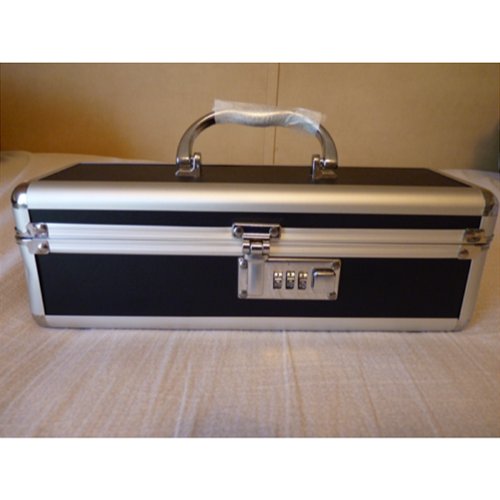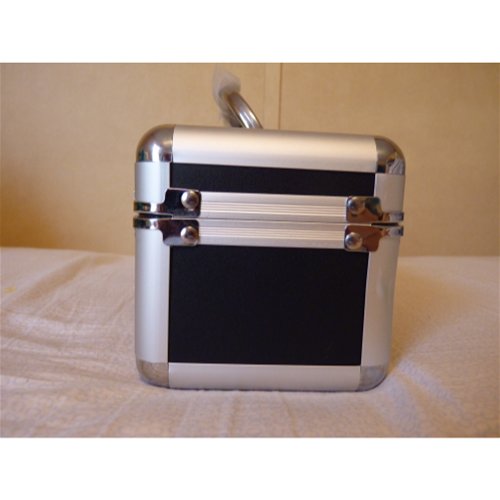 Unfortunately, my case arrived with a small dent in one corner. I don't think it deters from the look of the case, but it was a little disappointing.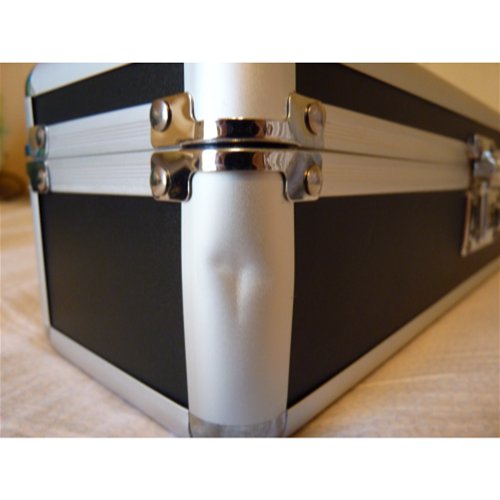 Measurements and Craftsmanship
The Lockable Sex Toy Case measures 4x4x12 inches, and has small rubber grips on the bottom to keep it from sliding around. This safe is sturdy, but still pretty light. The handle and hinges seem to be reliable. I found that if you have the lid fully open while the safe is empty, it will tip over backwards. However, with the lid closed, it is perfectly stable.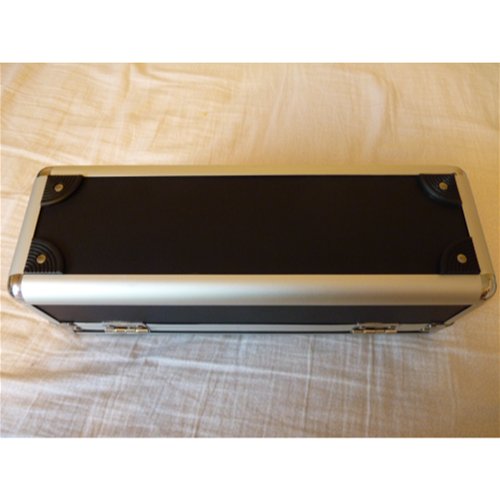 The lock on the front is set by default to open for the code 0 0 0. Changing the code to a number of your choice is extremely easy. Instructions for doing so are included both on the tag and a small paper insert found inside the case. You simply open the lock, push the large button to the left, set the lock to the number you want as the new code, and release the button. Easy as pie!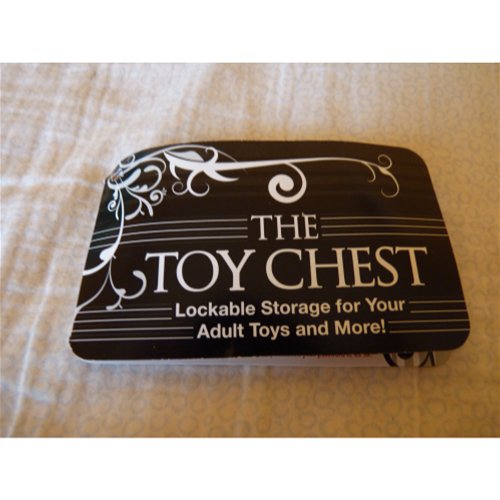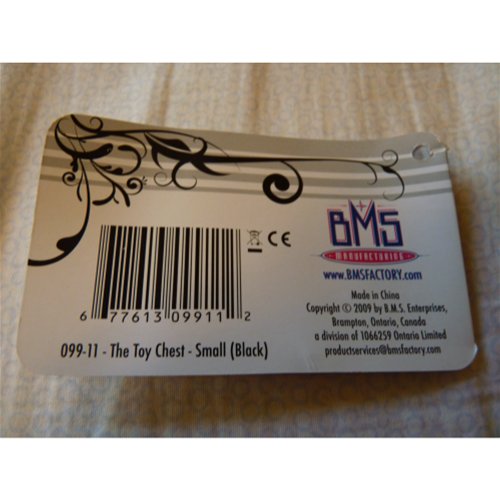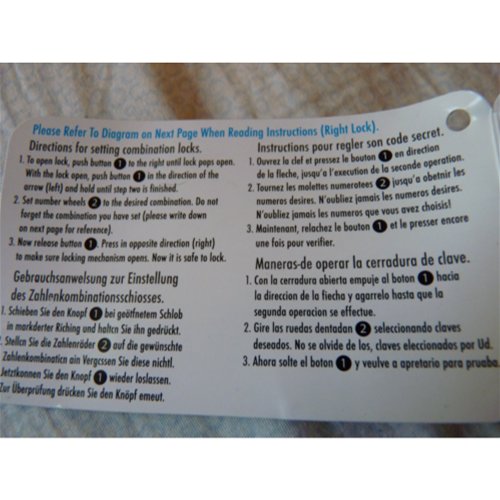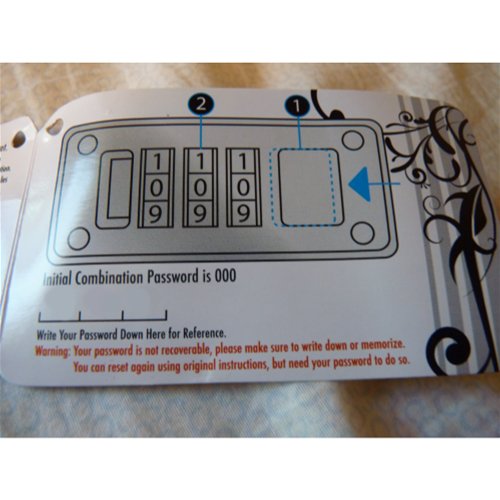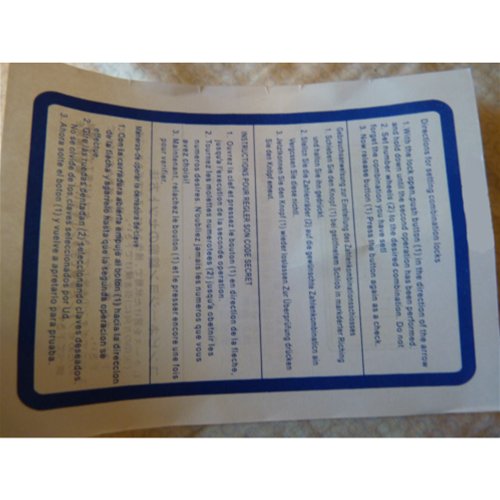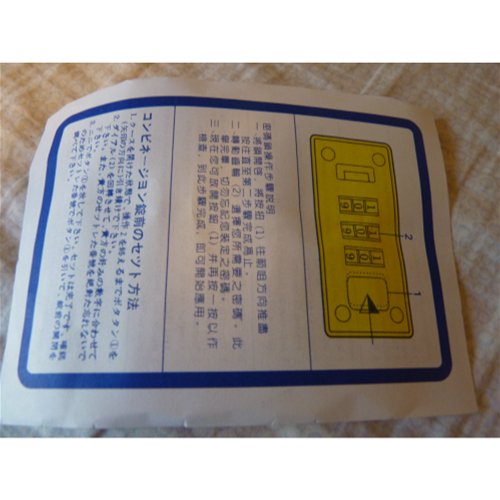 Your password is not recoverable, so make sure that you'll remember it! There are no screws in this piece, so if you get locked out you'll have to smash your way in. However, I doubt this lock would be terribly difficult to get past if the need were desperate. It will definitely deter kids, and those who are just curious. An adult with a hammer could probably remove the lock without much trouble.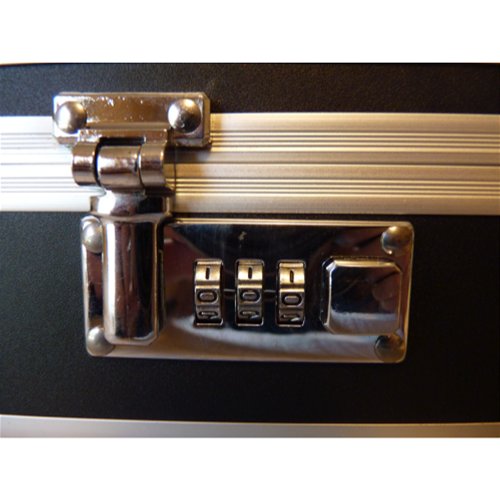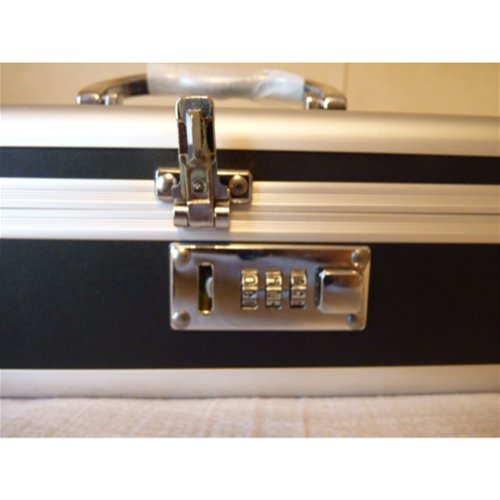 The wheels on the lock, which you turn to set and later enter the combination, can be a little difficult to turn. I found it easiest to use my thumbs and push them down, which reveals the next highest number. After I'd opened and closed the safe about ten times, the wheels seemed to have loosened up a little. I could turn them in the other direction more easily. I would not recommend this product to someone who has joint pain in their fingers or who otherwise has trouble using their hands.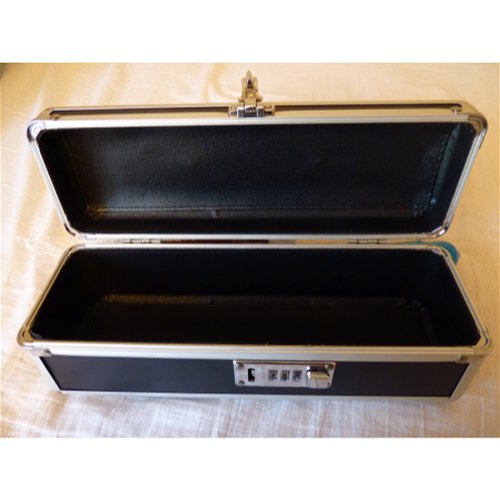 The vinyl lining is tear- and water-resistant. I wouldn't worry about it getting damaged by an errant tube of lube. The outside of the case shares these traits. However, instead of vinyl, it is made of a solid plastic reinforced with metal. While I wouldn't recommend submerging the case, it would work fine for transporting your toys on a rainy day.
Storage and Use
The Lockable Sex Toy Case is much smaller than I'd expected it to be, mostly in terms of depth. While it's a foot long, it's only four inches deep, causing it to resemble a case for a flute or other small instrument. It is extremely discreet, and would be perfect for those in dorms or shared living who want to keep a small selection of goodies out of sight.
Here's the box holding
Good Head lubricant
,
Doc Johnson's Reflections Joy
, and a packet of
Eden Toy and Body Wipes
:
Experience
I got this case to hold my small but growing toy and lube collection. At present I have the items shown in the case above as well as two one-ounce bottles of lube, the free purple bunny finger vibe they were giving out, and a 9-inch glass vibe, and they all fit perfectly. Unfortunately, not much more would fit in with them, so I will probably be picking up another one of these with every future purchase. This box is just so sleek and stow-able. Unfortunately I don't think they'd stack well because of the handles. I definitely wouldn't recommend this to someone looking for a storage solution for their whole collection, unless they were a complete newbie with only a few toys.
I slip this case under my bed, and it's really inconspicuous. I think these would be useful for anyone looking for a little security in dorms. You could stow a little cash or important documents (health care card, etc.) that you need to have around but don't necessarily want to carry around in your wallet.
As a bonus, I also found that this product is the
perfect
size for holding bottles of nail polish! Even my bulky OPIs fit inside beautifully. I'm definitely getting a case in the butterfly print for this purpose. I'll line it with something plush to keep them from rattling around. Here's my case, holding some of my collection: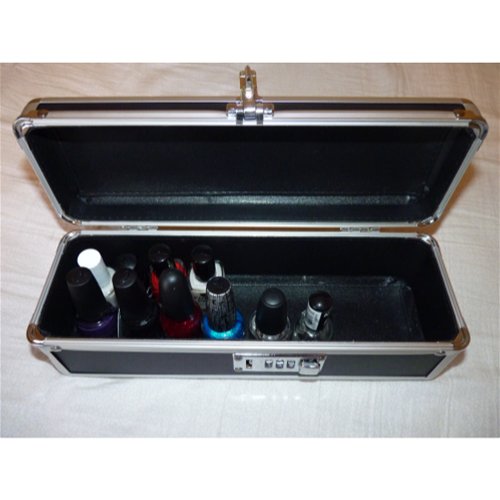 Follow-up commentary
3 months after original review
I wish these were bigger, but I've bought four more since this review to make up for their lack of volume. None of my other cases have arrived with any dents in them, although some have a slight 'plasticky' smell in their interiors. They're cute, they do their job, they're inconspicuous, I just wish they were lined and large!

I did manage to lock myself out of one and was unable to get back in (I accidentally released the switch while trying to reset the passcode, and didn't realize until after I'd been fiddling with the wheels for five minutes) and it was really easy to break back in - stick the edge of a flathead screwdriver under the metal around the lock, and use leverage to bend it up until the lock is no longer holding it closed. I nearly snapped my lock doing this, and obviously you can no longer lock the case after doing this, but it does get you in. A week later the strain took its toll on the lock and it snapped and fell off.
This content is the opinion of the submitting contributor and is not endorsed by EdenFantasys.com

Thank you for viewing
Lockable sex toy case
– storage container review page!