Get IT UP THERE!
I have seen these over the years and I had debated for months and finally decided to get it. I am so happy with my decision. It does work better than trying to fight with pillows when flying around your bed changing positions. I was quite surprised to find that it can support both me and my husband without any difficulty. No crushing of the inner foam.
Published:
Pros:
Sturdy
Furniture will last for years
Multipurpose
Easy to clean
Multiple Color choices
Cons:
None
The Wedge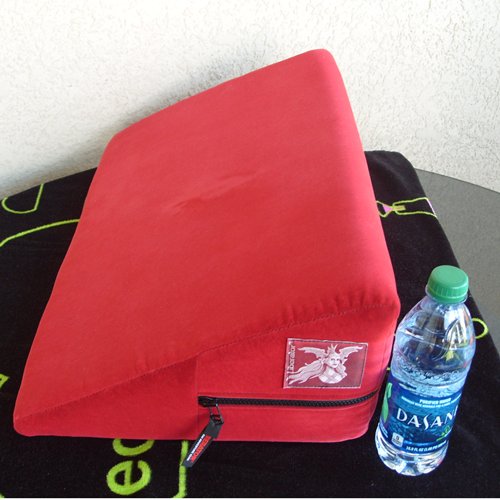 USE
The wedge for use as a positioner for intercourse it supports your body so you don't have too. Any kind of intercourse, and they even have a black label edition so you can use restraints with it. You can use it under your hips, under your head, under his hips with you going cowgirl on top of him. You can put it up under your knees to relieve back pressure. You can use it as a prop for while you are watching TV. You can use this for a doggy style positioner to get your hips higher for deeper penetration. You can use this for solo sessions and couples play. It is great to help support your body during pregnancy and for sex while you are pregnant. For individuals with back and neck problems it can be a god send. I have found that when I lay back and place my hips up on the ramp it drastically changes the angle of my pelvic organs and it makes my g- spot more accessible both to my toys and to my husband. There are so many uses for this I cannot go on to explain them all.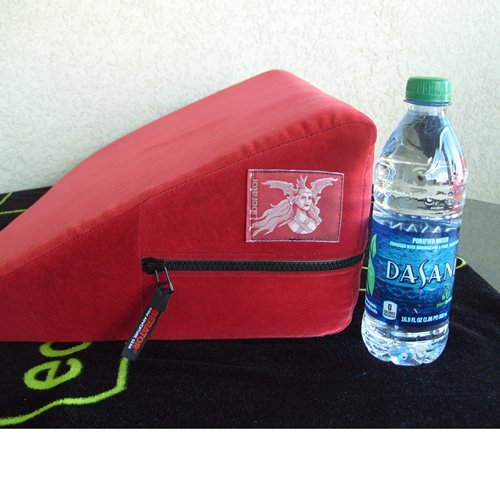 Size/Shape/Material
The wedge is 14 inches long, 24 inches wide and it has a height of 7 inches. It has an angle of 27 Degrees. The basic shape of the Wedge is a rectangular box cut in half diagonally. The Wedge has a waterproof liner that sits over high density foam. The foam maintains it's shape despite weight and pressure on it.(It can handle my husband and myself for an extended period of time!)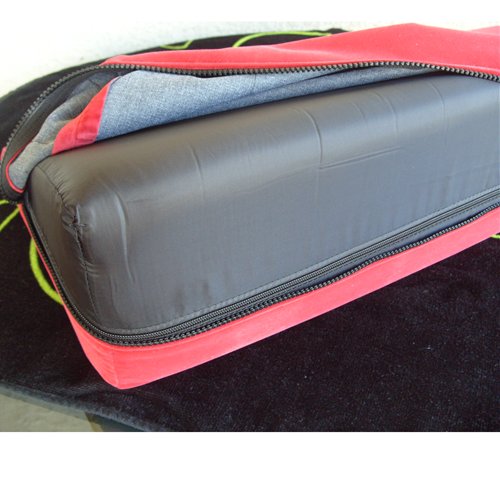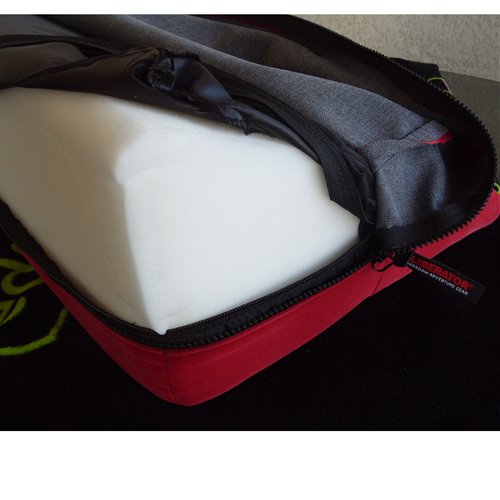 The waterproof liner protects the foam from your juices and lube. Over the top of the waterproof liner sits your colored micro fiber cover. It comes in red, blue, purple, black and leopard. I have the Red of course. The micro fiber cover is very plush feeling, it's soft and has lots of drag on it so it doesn't slip on the sheets, comforter, carpet, and even the tile floor. You can remove both the micro fiber cover and the waterproof liner to wash them. They are easily access able by heavy duty zippers.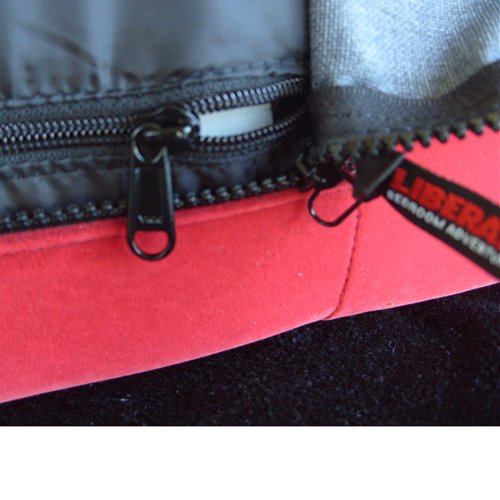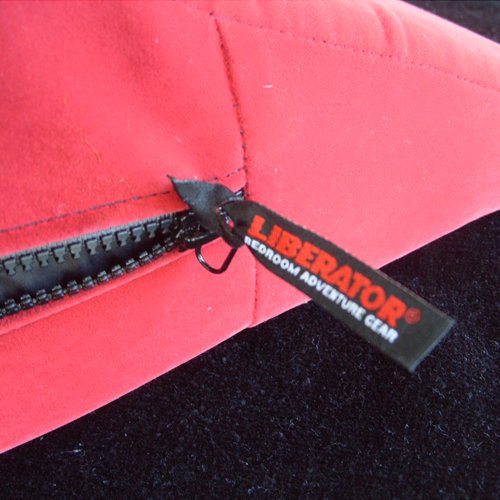 As for washing, wash in cool delicate setting and don't use heat to dry. I have also just used a wet wash rag to wipe up some stuff on it and it seems to repel stuff easily.
The ramp itself has a liberator logo on the side of it as do all of the liberator products. The off brand sexual positioners just don't hold a candle to the quality and functionality of the Liberator brand.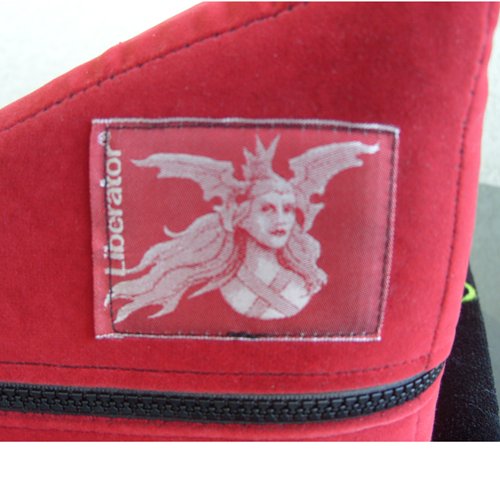 Packaging
It comes with a clear plastic bag over the ramp. I didn't purchase the protective bag and I wish that I would have but then I would have to put it in the bag and take it out every time I used it. Since we have been using this everyday for one reason or another that would have been a pain and we probably wouldn't have used it any way.
Experience
I wish that I would have purchased this years ago, it is so much functionality. It also works great when paired with the ramp. I use this all the time, the other evening I walked into my bedroom where my had set up the ramp with the wedge at the top he was at the bottom half of our king size bed propped up watching TV. He stated that it was much more comfortable to watch TV this way and he could actually see the TV. LOL my husband uses my sex furniture without me!!!!
Follow-up commentary
4 months after original review
OH Yes, This one actually lives next to the bed and it is used quite frequently. We use it to watch TV and just to lay around. Of course we use it for play too. I am not disappointed at all. I would suggest this one for every body. I actually purchased another one for a family member who had abdominal surgery and they too are raving about it! It also works to prop your legs up on after a long night at work.
This content is the opinion of the submitting contributor and is not endorsed by EdenFantasys.com

Thank you for viewing
Liberator wedge
– position pillow review page!