SexIs contributor Kendra Holliday, a sex blogger and sex-positive activist, is being sued for custody of her daughter over issues that have developed since she started using her real name in connection with writing and other work in October.
Holliday, the writer and editor of
thebeautifulkind.com
, began using her real name in October, announcing on National Coming Out Day. She had used the pseudonym "The Beautiful Kind" online for years. SexIs published an
article and video interview
with Holliday at the time, in which she openly discussed her decision.
"I have officially received the lawsuit papers from my ex-husband—he is suing me for full custody of my daughter," Holliday said today. "The reasons listed in the lawsuit all point to my sexuality. I am shocked and disappointed that my ex would resort to this, as previously he supported my decision to come out. I am contacting lawyers today, and have set up a legal defense fund."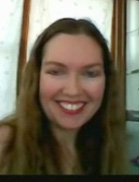 She said supporters can donate by visiting her site
beopenandhonest.com
and clicking on the Donate button at the bottom of the page; or via
The Sexual Freedom and Legal Defense Fund
. (At that site, enter the name "Kendra Holliday" in the special instructions box after clicking on the Donate button.)
Holliday made national news earlier in the year when she was fired from her job at a non-profit organization in St. Louis when her employer discovered that she was a sex blogger despite her concealed identity.
(More
Sex Feed
)