The 50 Shades of Grey trilogy was published March 5, 2012 and since then the world has turned upside down. Ok, maybe not the whole world, but women. Seeing as we make up a good 50% and I mean GOOD, I think it's fair to say the world is at least on its side.
I first heard about the books in the news. Go figure, CBS is talking about BDSM...Well, wanna be BDSM, but close enough for now. I had no interest in this new trend of erotic books at first. I read my fair share of erotic romance novels in high school and have since moved on to books that stimulate my brain. But, lo and behold, I picked up the books just to see what all the hoopla was about.
Just a few chapters in, you start to get the gist. Young, incredibly innocent, sheltered virgin (not to be confused with submissive) got herself mixed up with a dangerous and desirable dom. I'm not an expert in these matters, but I'm sure the innocent are occasionally attracted to a dom without knowledge of their lifestyle, but only sometimes. Where this whole thing turns on its head is A) sexy dom actually pursues the knowingly innocent, and B) it works.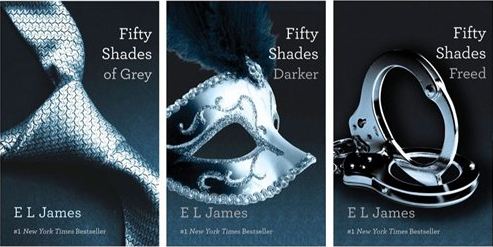 Again, I'm not an expert in this at all, but people don't just change that easily for anyone. Think of that boy or girl you tried to change that one time. Maybe you just tried to dress up his wardrobe and get him out of the ripped shirts. Maybe you hoped she would let go of her religion to be with you. Regardless, most people learn at some point that we cannot easily change people, even if both parties really want the change in order to be together. This is the difference between Disney and reality. This book is a school girl fantasy of changing someone to fit a specific need, just like Cinderella somehow transforms and becomes the prince's every desire.
E.L James, the author of the 50 Shades trilogy, suggests that Christian Grey is abnormal and in his words "fucked." This says, "Hey reader! BDSM is a dirty, morally wrong thing, but if you are beautiful and innocent enough, you can cure it!" Spoiler alert! In the books Ana, the "submissive," gets Christian, the dominant, to enjoy vanilla sex and lock his play room until Ana is ready. When Ana is ready, they ease into it in the same way any other couple eases into a new dildo or dirty talk.
I think it's great that a story about a taboo topic has gone mainstream, but it's unfortunate that this book is setting the precedent for what a Sub/Dom relationship is for many innocent women.
As so many others have said, I feel that it would be great for other true BDSM literature to come forward in the same way that Twilight triggered an entire section of Supernatural Romance at Barnes and Noble. Of course, we're talking about something a bit more risque here, but something's gotta give. Here we have women of all ages falling in love with the seductive Christian Grey and dreaming of their own Grey-style relationship without knowing what the relationship really consists of other than a few very repetitive sex scenes.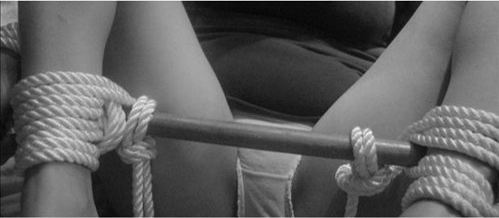 Women are on Craigslist seeking a dom and a lifestyle that has been romanticized to the point that they find it desirable when they have no clue what it really entails. James romanticizes the relationship between Ana and Christian to the point that it is a normal vanilla relationship with kinky twists and turns. That's great, but there needs to be some sort of disclaimer to women that this story is toned down or not true to real life. Instead, women should take inspiration from the book and bring their new found kinks to their vanilla relationship. Not every partner will catch on and enjoy it, but for someone who has never experienced this type of play before, it would be much safer to test the waters with someone else who has little to no experience.
Now, poor men and women who have been doms their entire lives (or at least some of their lives) are having to filter through potentials to weed out those who are really interested and those who just read a book.
So women (and men), if you read the 50 Shades trilogy and find yourself desiring a dom (or sub), do your research first! Jump online and watch some videos, read articles and maybe even pick up a true BDSM book. Really get to know what it is you're interested in before jumping in and potentially putting yourself in a scary situation.