What beautiful and sexy items hit our virtual shelves this week?

I promise – you're barely going to believe it, but we just expanded our
Liberator
section by quite a bit! If you've been waiting for the new Liberator products to become purchasable, your dream just came true! We're now carrying the
Flip Ramp
,
Hipster
,
BonBon
,
Whirl XT
,
Pulse
,
Axis Hitachi
,
Jaz
, and the
Wing
in new colors! Wow! That's a mouthful! Everything except the Wing is brand new to EdenFantasys, and they're ready for your purchasing! Whether you want to add some support to your sex life or just experiment with positions you didn't think were possible, the new Liberator shapes are here to help. I'm definitely looking forward to some of the reviews; aren't you?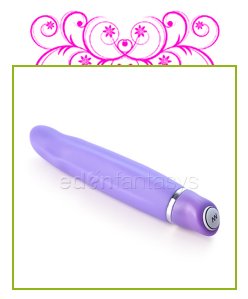 Another one of the neat vibrators coming to EdenFantasys is the
Couture Collection Liberte 3
from California Exotics. This silicone vibrator has seven different vibrational patterns, and has an interesting texture and curve for g-spot stimulation.
happeegrl03
gives this vibrator a 4-star review and says "I'm sure you will love her as much as I do. She has turned into one of my go-to toys in my nightstand. If you're a size queen, you might not love her, but why not give her a try? She LOVES to please!"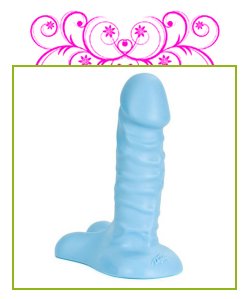 Another new release this week is the
Softee Ballsy Cock
! This is a realistically-designed dildo that comes in multiple colors in the Sil-A-Gel material.
Heartthrob
wrote a review over this toy and adds "The Softee is really one of my better dildos. I admired it for a moment, lubed it up, and popped it in. In no time, I was on the verge of a vaginal climax, something I am new to, but really loving. The veins rubbed against my G-Spot adding a deliciously toe curling aspect to stimulation. The softness of the toy gave it some give, just like the real thing, although it did feel a little softer than normal. The balls flapped against my inner thighs and butt making me feel like I was being pounded." Looks like it works for them!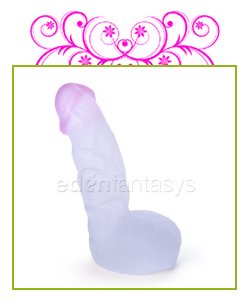 We have another new Doc Johnson dildo hitting our shelves this week as well: the
Blush Bulge UR3 Cock
! This realistic dildo is made from the Ultra Realistic 3.0 material, and it comes in realistic colors and also allows you to choose from two different sizes. With three 5-star reviews under its belt (testicles?), this dildo seems to aim to please.
hshaughnessy
says "This item is 100% worth buying. It is honestly the best dildo in my collection and anyone who buys this will not be disappointed." while
mica123
adds "I love, love, love this dildo! It still gets the job done for me. I can't say anything negative about this. It's as real as it gets when using a toy. The next best thing is the REAL thing. Ladies, if you want something really good, go for this toy!" in her review.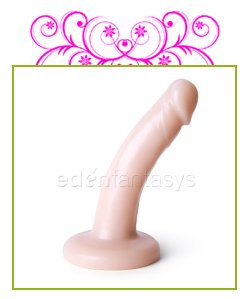 The
VixSkin Spur
found its way in vanilla onto our site as well. This small dildo looks like it works well for those who want a smaller toy to play with, and with the different color choices and the realistic-feeling of it, you can find the dildo that will work perfectly for you.
Sammi
says, in her 5-star review, "It's soft and plush, squishy but with a firm inner core, so it's flexible and easy to insert while being rigid enough to thrust with. The size will please those who like realistic dildos on the smaller size, whether the intended use is for vaginal or anal insertion."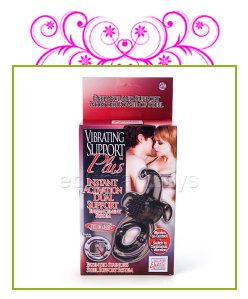 The
Vibrating Support Plus Dual Support Enhancement System
came out this week as well! This is a vibrating cock ring that features a unique design to enhance the pleasure of both partners.
Zabrina
gives this product a good review and says "This product is definitely worth the purchase and experience. I found this to be one of the best stimulation products I have ever used."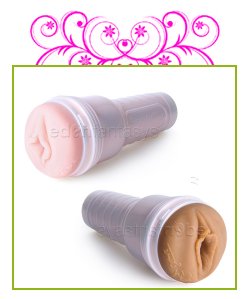 Some of our amazing
EdenLink
companies have let us know about some of their upcoming products as well. While these can't be purchased quite yet, they are available to go hang around on your wishlist until the moment of truth comes when you can purchase them!
Fleshlight
uploaded two new types of Fleshlights! For whatever your choice is, they are now producing the
Fleshlight Misty Stone
and the
Fleshlight Tori Black
Fleshlights. Both of these sexy new Fleshlights use the "Lotus" texture, and both are part of the "Fleshlight Girls" series which means that their outer design is an exact replica of the star that its named after. How neat!

California Exotics
uploaded some neat products for us to see! There are five new products waiting for you to check them out: the
Tantric Body Mist
, the
7 Function Power Play Bullet
, the
7 Function Power Play Slim Line Bullet
(it has a smaller bullet size), the
Crazy 8
, and the
Vibrating Crazy 8
. With two new cock rings, two different bullets, and an interesting body mist, CalExotics is providing all sorts of new items to check out!